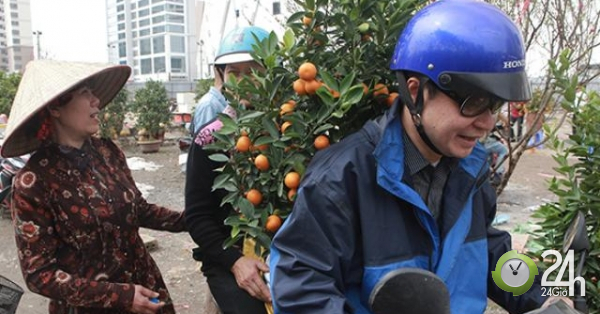 Monday, February 4, 2011 14:46 PM (GMT + 7)
In the morning of 30 Tet, many people from Ha Noi went to places of flower sales and decorative plants. Flower sellers were sold at 50-80% off for an early family reunion.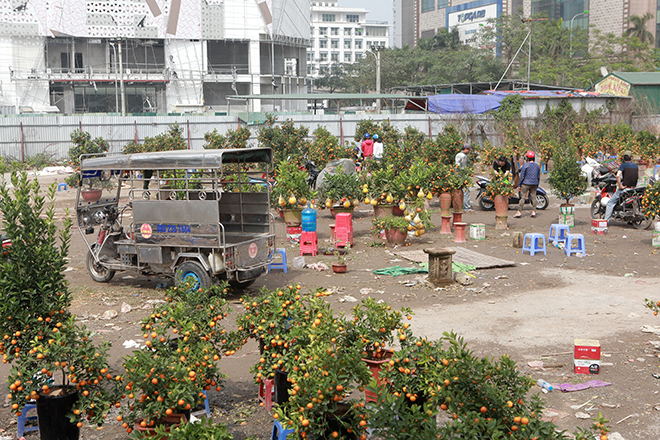 At noon 30 Tet, the floral and decorative plants in Hanoi are still very much. At the end of the day, the price of the flowers falls sharply, the potatoes, sprays, kumquat, apricot flowers … are sold at very cheap prices. Many people wait until the end of the 30th day to buy flowers because of the low price of the flowers.
As noted by the correspondent, instead of the sale of flowers, decorative plants play Tet on Hoang Minh Giam Street (Thanh Xuan) still have many decorative trees, among them the largest kumquat kumquat.
Mr Tuan (selling decorative pomelo and kumquat) said he had reduced the price of "ceiling drama" but many people wanted to reduce it further. He asked someone to finish and not buy.
People congregated to buy orchids for 50,000 VND / branch
The pomelo tree is bought by Mr. Long (Hanoi) at 300,000 VND. Mr. Long, because he was busy with the work, he had to buy decorative plants for Tet.
Ms. Lan (said the wholesaler's owner) sold her to lunch with her family, many people still had a jack to ask for 20,000 VND / trees. Only 200,000 VNDs sold this tree, usually cost 500,000 – 600,000 VND / tree
This orchid if sold a few days ago costs 5-6 million, sold today for 3 million. This Lunar New Year suffered heavy losses, said Tam, the owner of orchids.
Many shops that sell Binh Dinh yellow apricots are still very much, they will sell them at a "floor" price. If they could not sell, they had to rent a car to go back to Binh Dinh.
Signs are obviously "cheap" for buyers to bargain
Many people crowded and watched, buying white apricots blooming in the flower and decorative plants in My Dinh.
The training is also lightweight, however, if the garden owner can not sell it, she will take her to the garden to look after her, next year to sell
Pictures of people hit cars to buy Tet's half-day bonsai
More than more in the afternoon of 30 Tet, unwanted apricot trees must be transported to the South
Landscape and fish pomelos were taken to the car to look after the garden, next year
Many branches have not sold, the vendor must be thrown back to re-integrate with his family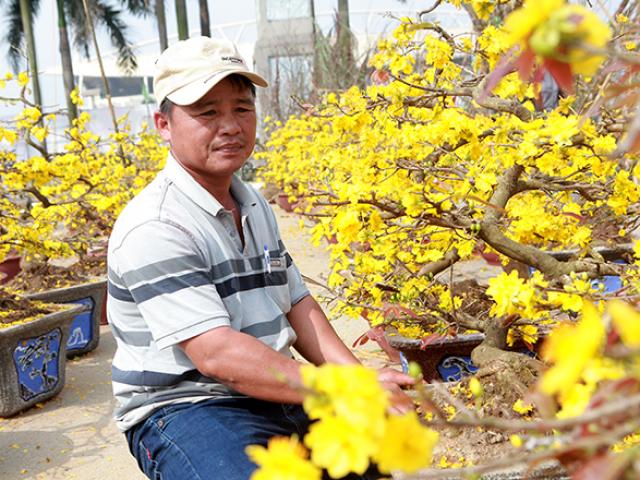 The heat sun, flowering flower apricot flowers makes the apricot sellers sad, reducing "ceiling play" but very few customers are buying. There are many houses …