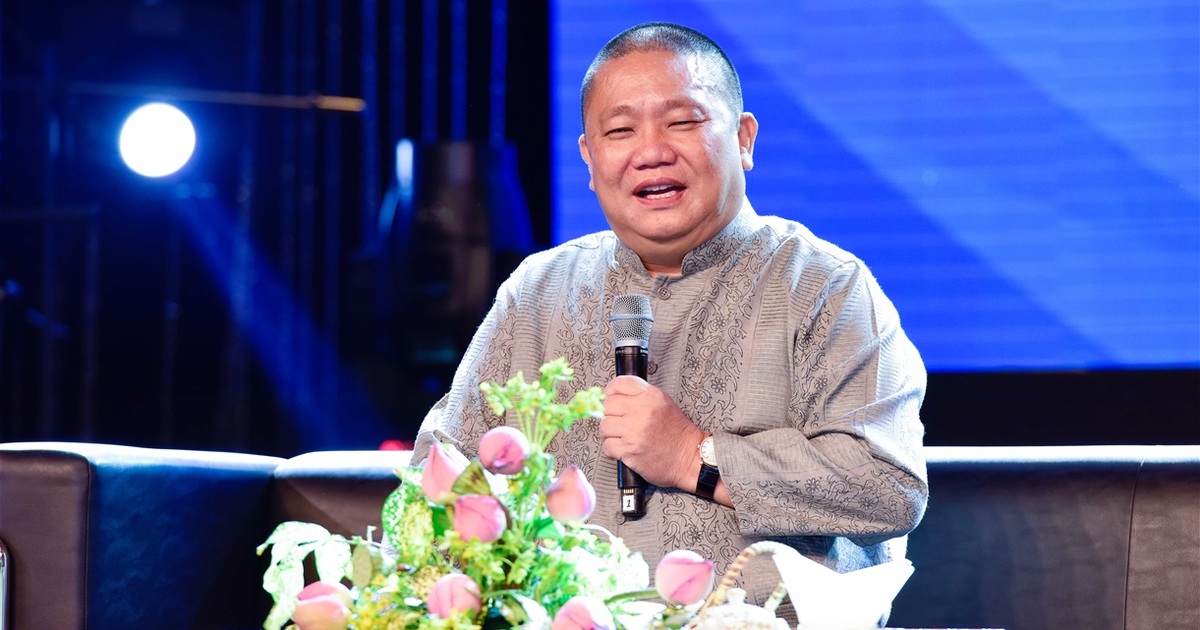 People intellectually
Claiming that he "went to the mountains in hiding" and had little interruption in the work of Hoa Sen Group, however, the giant Le Phuoc Vu and his own company recently continued to buy and sell shares when it increased price of HSG suddenly. flashing.
HSG stock is above the price peak
After successfully selling 30 million HSG shares, Hoa Sen Investment Group Company Limited recently announced the sale of more than 43.1 million shares.
In particular, Mr. Private's private company Le Phuoc Vu – Chairman of the Hoa Sen Group Board of Directors has registered to sell over 43.1 million shares of HSG and these are all shares held by this unit. held in the largest galvanized steel company in the country.
The transactions are expected to be executed between December 4, 2020 and January 2, 2021. If the deal is successful, Hoa Sen Investment will no longer be a shareholder of Hoa Sen Group.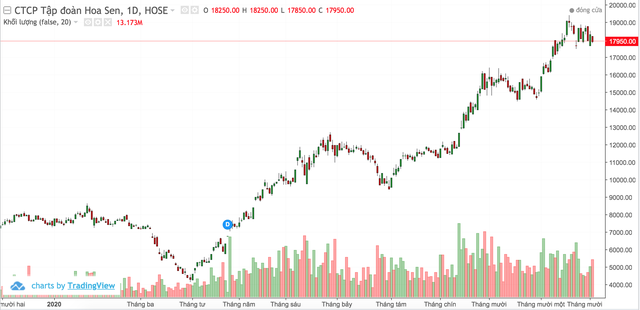 This is the fourth sale of HSG shares of Hoa Sen Investment in 2020. In the previous three diversions, Hoa Sen Investment has sold 65 million HSG shares in total. Meanwhile, Mr Le Phuoc Vu bought 20 million shares of HSG and raised its ownership in Hoa Sen Group to 16.73%.
Therefore, the buying and selling activities of Mr Le Phuoc Vu's HSG shares and his own company made many people difficult to understand.
Shares of HSG peaked at 19,100 dong on November 17, up 341% from the bottom at the end of March. To this day, HSG shares were taking a profit and fell 2.18%. HSG's market price is 17,950 dong and still higher than the lowest 314%.
Mr Le Phuoc Vu – Chairman of Hoa Sen Group has stated that he rarely went to the company for the past 3 years (after the Ca Na case) but stayed mostly in the mountains, visiting wife and children in Australia sometimes. Two months, Mr Vu arrived in the company only 1 day and only within 1 hour, so most of the problems were dealt with by the management board. "Hoa Sen is no longer dependent on Le Phuoc Vu" – the steel sheet industry giant stressed.
This is clearly demonstrated by Hoa Sen Group's recent business results, although the chairman is absent, still growing strongly.
In the fourth quarter of fiscal year 2019-2020 (from June 30 to September 30), Hoa Sen VND revenue reached 8,345 billion, VND after-tax profits reached 450 billion, up 31% and 436% respectively over the same period. period.
Accumulated in fiscal year 2019-2020 (from October 1, 2019 to September 30, 2020), Hoa Sen VND's revenue reached 27,534 billion, about the same period last year, while after-tax profits were up to 1,150 billion dong, up 219%.
Fewer loans outstanding, lower interest expenses
In the financial year 2020-2021, Hoa Sen aims to increase sales volume, revenue and net profit by 10% over the same period. The company will promote sales in both domestic and export markets.
Hoa Sen expects sales volume in the domestic market to increase by about 10% in fiscal year 2020-2021.
According to analysts at VDSC Research, demand from industrial construction activities could rise sharply in the coming years as multinationals relocate part of their production facilities to Vietnam. However, FDI inflows also face short-term obstacles due to immigration control to prevent epidemics.
Hoa Sen's export volume is expected to grow at a similar rate to that of domestic consumption. VDSC Research quoted a Hoa Sen representative as saying that some countries had increased investment and infrastructure construction after the pandemic. Accordingly, the demand for import of galvanized steel sheet will be higher.
Hoa Sen's export orders in the first quarter of the 2020-2021 financial year are relatively high and have reached the highest allocation for exports. Therefore, export volume is expected to be maintained or increased compared to the fourth quarter of fiscal year 2019-2020.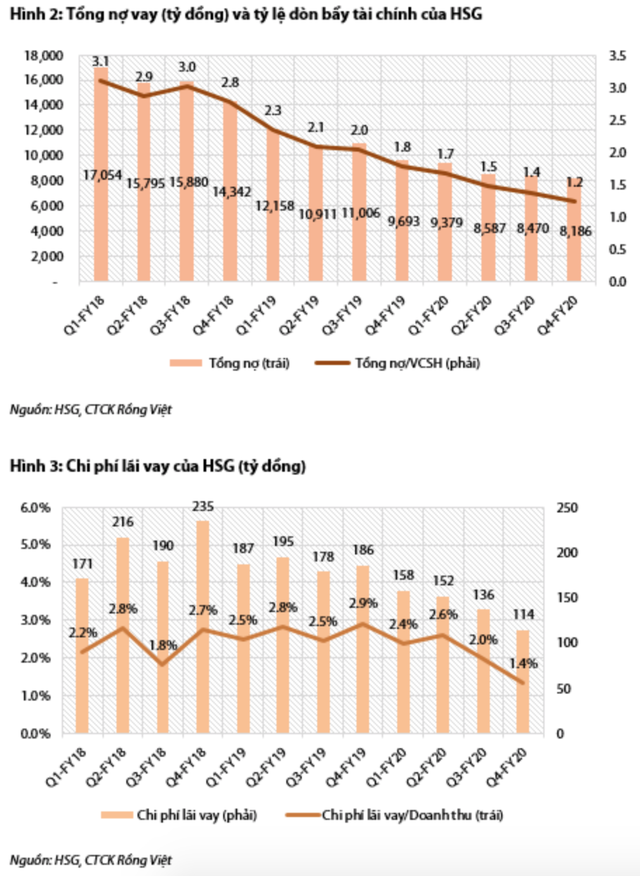 Currently, the gross profit margin for export is 10% -12%, higher than previous years due to the increase in the share of exports to difficult markets. The risk in Hoa Sen's export orders is relatively low because the company often repairs pre-delivery sale prices by about 1.5-2 months, and can later purchase materials for production.
Hoa Sen's financial structure is becoming more sustainable and lower interest expenses support net profits. HSG's total debt fell 15.5% year-on-year in the fourth quarter of fiscal year 2019-2020, so the total debt-to-equity ratio also fell by 1.8 times in the fourth quarter of the financial year. 2018-2019 to 1.2 times in the fourth quarter of the 2019-2020 period.
The HSG intends to reduce this rate to less than 1.0 times in the year 2020-2121. The company expects the sufficient operating cash flow to be sufficient to finance working capital without using debt.
Hoa Sen's depreciation expense for the year 2019-2020 is VND 1,136 billion, which is higher than its investment in working capital, only VND 891 billion.
According to VDSC Research forecasts, the giant Le Phuoc Vu corporation will not strongly increase inventories and accounts receivable in the period 2020-2021, therefore, internal capital can be used to finance stored capital. movement.
Due to the decrease in loans outstanding, HSG interest expense decreased by 40% qoq in the fourth quarter, interest expense / sales also fell from 2.9% in the fourth quarter of the previous year to 1.4% in Q4 2019-2020, so profits were supported net too.
May You
Source link