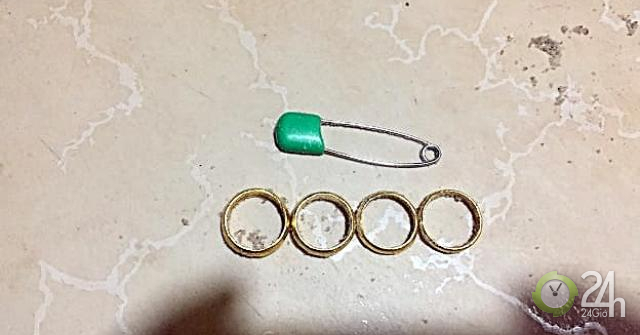 Sunday, February 24, 2019 17:00 PM (GMT + 7)
The victim was determined to die more than 10 days, with 4 gold rings in the bag.
On February 24, believed by the police force of Tan Tan (Binh Thuan), we were told to look for a 60-65 year old woman.
The victims' body was discovered by the local fishermen who joined in the sea and then moved to the communities of Binh Thang and Tan Thang on the afternoon of February 23.
The authorities inspect the body.
Ham Police Police area and professional units carry out an audit of the body, requiring forensic expertise.
The initial screening results decided that the victim had died within the last 10 to 15 days and in the process of heavy decomposition. In the victim's pocket, there are 4 gold rings.
At present, police in the Tan Tan area are still investigating.
4 gold rings in the victim's pocket.
It was found that a body had broken down just the skeleton, and the police called on the people to provide information to determine …