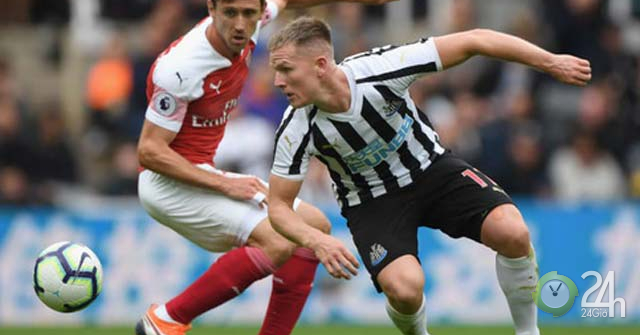 Tuesday, 2 April, 2019 00:03 AM (GMT + 7)
(Arsenal – Newcastle live football, 2h00, 2/4, English Premier League 32) Contrary to the start of the season, Ozil gains trust from Emery and is the main player constantly.
| | | |
| --- | --- | --- |
| | 0 – 0 | |
| Arsenal | | Newcastle |
Ozil's Mesut is probably the main kick
Germany's midfielder had an unstable future in Arsenal when Emery came to power. However, everything seemed better when both of them found a common voice and Ozil won the last 6/7 Arsenal.
Ozil and Emery's relationship has improved over time
In sharing with the press, Emery Unai instructor explained the story. "Ozil is a good player and no one can deny him. He also has a very good spirit if he plays or not. Oz can play all the situations on the attack. This gives me flexibility; I'm happy that players accept to swap jobs to the team playing better.
Legend warning Arsenal
Paul Merson, BLV from Sky Sports and a fan Arsenal fired a warning to Unai's game teacher before welcoming Arsenal.
"Newcastle is a dangerous team. They are in a good form and it's very hard to beat. Arsenal has to win all the remaining games to ensure they are in the Top 4. It's not an easy task. " However, Paul Merson was still predicting the Arsenal win with the score 3-1.
Arsenal is a "silent" son at home
Looking back at history, Arsenal is Newcastle's second most concerned opponent in the Premier League. In the past, they had lost a total of 27 matches against the "Gunners" in England's No. 1 tournament, just under Man Utd (28 games). In the last 12 stages Arsenal encounters, "Chích" has 11 white hands, including a 1-2 loss at home in the first leg.
In this season, Emery Arsenal showed a highly uplifting performance at home. From the start of the season until now, after 16 games in the Emirates, the Gunners have 13 victories, behind the achievements of the top two teams: Man City (15 games) and Liverpool (14 games) .
With a 2-0 win over Man Utd in the latest round, Arsenal has extended their win at home to 9s. The last time "Gunners" won all 10 home matches in the Premier League in their 1997-98 season.
Police situation
– Arsenal: Injury Bellerin, Catch, Welbeck, Xhaka, Ramsey and Nacho Monreal.
– Newcastle: Longstaff Injury, Lascelles and Schar.
Achievements and conflicts:
– Arsenal have won their last 6 home matches against Newcastle in the English Premier League, scoring 18 goals and only 5 times to admit.
He lost "Magpies" 11 from the last 12 matches against Arsenal in the English Premier League.
– Only United (28 wins) will make Newcastle lose more matches than Arsenal (27 wins) in the Premier League.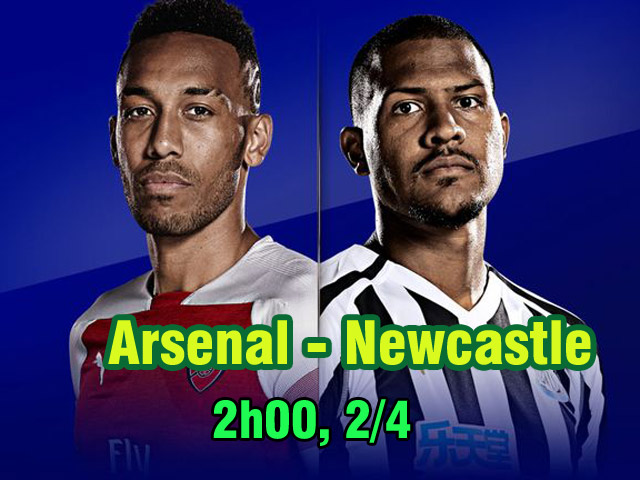 (2:00, April 2, Round 32 of the Premiership) A huge pressure weighed on the shoulder of the "Gunner".