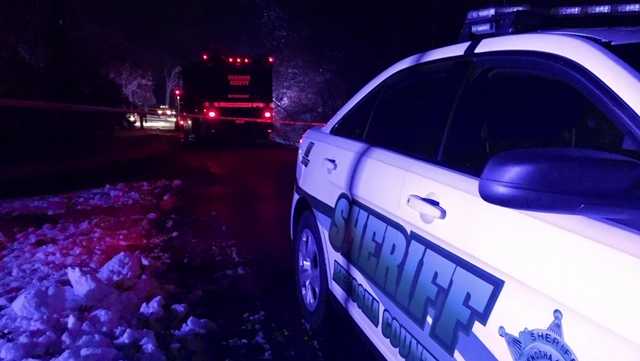 [ad_1]
KENOSHA COUNTY, Wis. – –
One person was killed, and three others hurt in shooting Thursday in Kenosha County, and early Friday morning, car search authorities were involved.
The deputies of the Kenosha County Sheriff Office responded to a shot reported in the town of Wheatland at 10:25 p.m. Thursday.
When they arrive at the home on East 71st Street near South Dorchester Avenue, deputies came to two people hurt.
Shortly thereafter, deputies responded to the BP gas station, on the street 75 and Silver Lake Road at Paddock Lake, for a report of two other people with tone wounds.
Fire and EMS personnel Lakes and Wheatland responded and one of the victims who died of injuries said.
Survivors are treated in district hospitals.
Deputies and detectives are looking for a black-black car, which is seen at the BP gas station.
There is no word on who victims or potential suspects are.
Constable Wheatland, Wisconsin State Patrol, Twin Lakes Police Department and Kenosha Police Department assist with the investigation.
AlertMe
[ad_2]
Source link