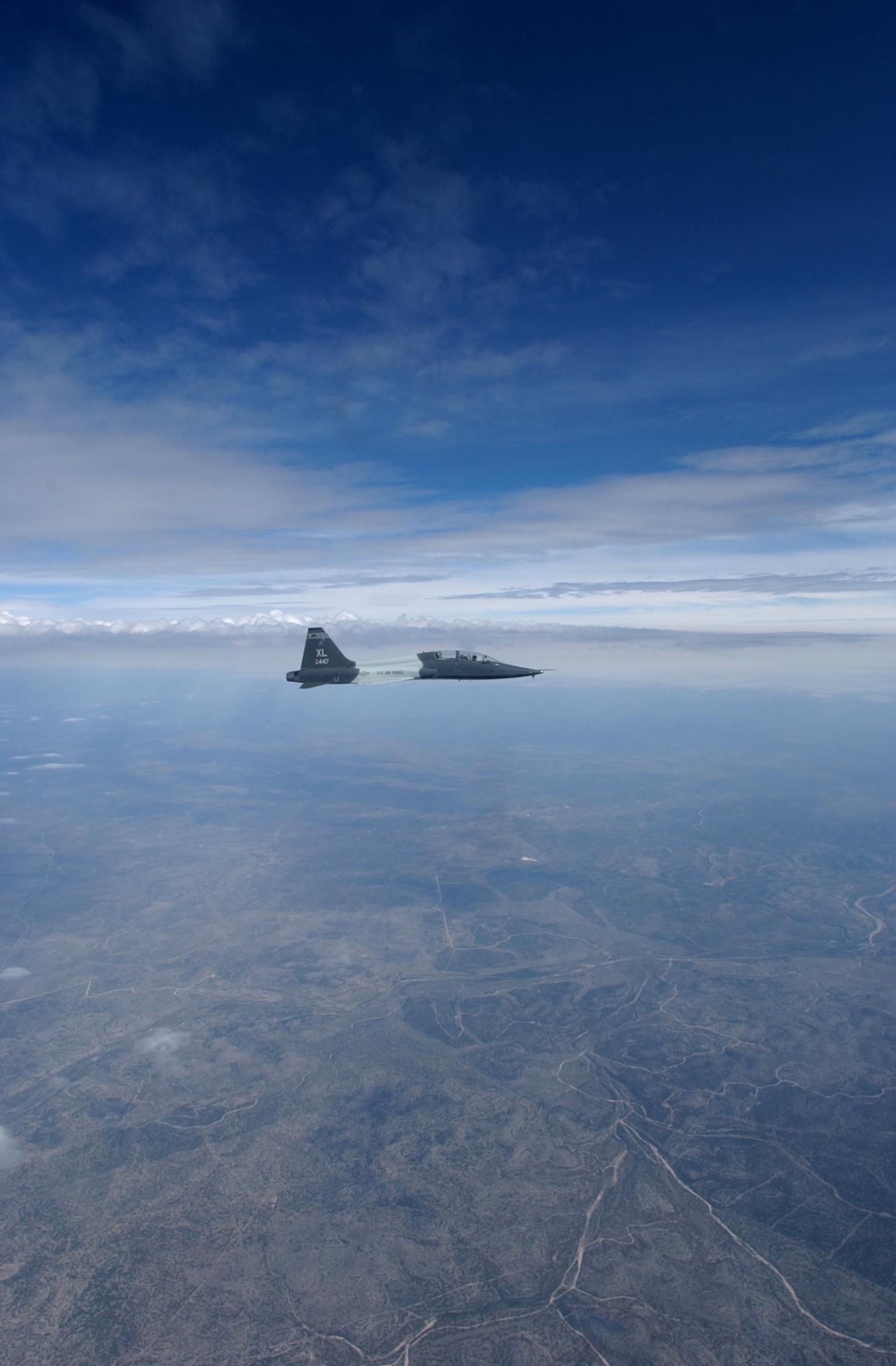 [ad_1]
The training jet dropped off Tuesday at Laughlin AFB in Del Rio, killing one pilot and sent another to a local hospital, said the Air Force.
The identity of the pilots in relief issued by Laughlin was not provided shortly after midnight, but the Air Force said that the survivor was transferred from the center to the Val Verde Regional Medical Center. No condition was given.
The T-38C demolished two-seat supersonic Talon around 7:40 p.m., with emergency personnel arriving at the scene "soon after," said spokesman, 1st Lt. Mickel McGann.
McGann and the Sheriff County Val Verde Office said the incident had taken place at the bottom.
This was the second accident in Laughlin in just under a year related to Talon, one of the oldest jets in the Air Force fleet. T-38 fell 20 November, 2017, after a total hydraulic failure near Lake Amistad outside Del Rio. A pilot has to spray with minor injuries. Captain Paul J. Barbour, 32, from Van Nuys, Calif. He was killed because he had forgotten to equip his pulling seat and caught in the line when the plane went to the floor.
In August, a T-38 jet crashed during a training mission of Vance AFB at Enid, Okla., The single pilot on board has safely thrown. There were no Talon accidents from 2014 to 2017.
Laughlin is one of four Air Education and Training Postgraduate pilot training centers where journalists learn to fly. He has home to 3,000 wizards and civilians.
[ad_2]
Source link