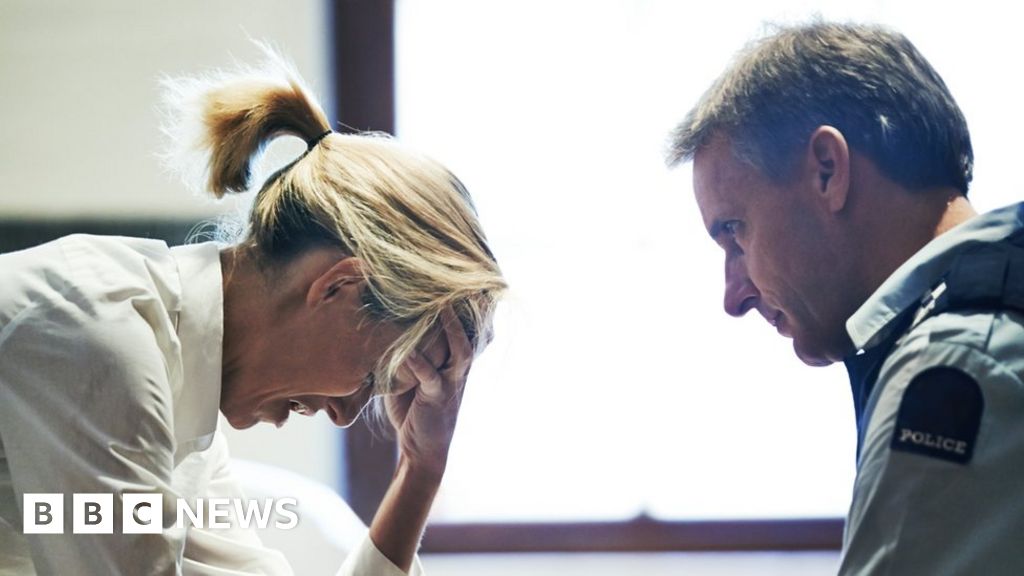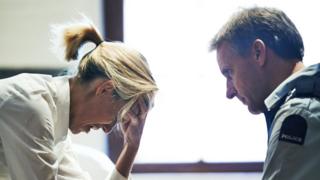 Five people ran 8,655 calls to the Metropolitan Police in 2017 – costing £ 70,000 to answer.
What had the five repetitive main calls in common? Mental health problems.
The police guarding body in England and Wales released the figure to show how the police have become a "default" service to deal with mental health.
Her Majesty's Inspectorate of Constabulary and the Fire and Rescue Service claim that the wider mental health system is "cutting".
The Home Office said he was investing in mental health services and praised "police leadership" in the area.
But the Police Federation welcomed the "original assessment" by the Inspectorate and said that the prime minister and home secretary should "hang their heads in shame".
Police and paramedics in Scotland in a pilot mental health project
Mental health leads to armed police time in Northern Ireland
Independent supervision HMICFRS inspected the police response to mental health problems for the first time across the 43 forces in both countries and the British Transport Police.
Other figures in his report showed:
In London, the police receive a call for mental health concern once every four minutes and send an officer to respond every 12 minutes
The Welsh forces estimated that every call they went out for a mental health issue took an average of three hours to deal with them
Half of all calls related to mental health, the police, rather than the ambulance service transport people into safety space
Zoë Billingham, Her Majesty's Police Inspector, said other services "had to give the best to rely on the 24/7 availability of the police".
He added: "This gives people with mental health problems the best, as well as putting an unbearable burden on police officers and staff.
"There is a national crisis that should not be allowed to continue; there is a need for a fundamental rethink and urgent action."
The people behind the calls
As part of the report, HMICFRS spoke to groups of people with mental health problems that had been involved in the police.
We have included three of their experiences – all the participants are anonymous.
My child died in foster care &
"I've had a lot of support from the police. My child died in foster care. I went off the rails.
"The police saw me sitting on the pavement crying ideally. The officer asked me what was wrong and he gave his coat of scope.
"He gave me at the back of the car and said I'll take you to the hospital for some support.
"He stayed with me and took me home and when I went to the treatment center, he sent me the card officer who said:" Do it well, here you started. "
The forces have a number of programs to try and improve their response to mental health events.
The aim is to reduce the number of people detained under section 136 of the Mental Health Act 1983 – where officers can remove someone to a place for safety if they need immediate care or control.
Of 43 powers, 42 only have "street trial" teams – a program that involves dedicated health professionals going out with police officers to give support when necessary.
Lincolnshire has gone as far as funding a full-equipped ambulance, staffed by a paramedic and mental health nurse, who can be used for police calls and ambulance seven days a week.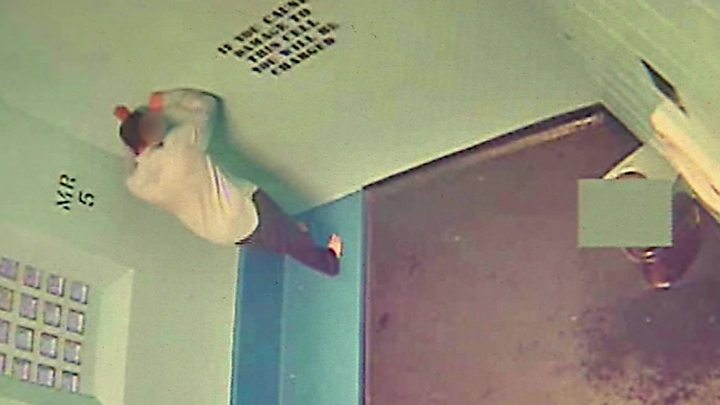 Others, such as Humberside Police, have mental health practitioners from charities such as Mind in their control rooms to identify those who need help when they call.
And some, like Dyfed-Powys Police and Essex Police, have had integrated mental health teams in their power control rooms.
But while Hertfordshire Police has told HMICFRS that its plan has reduced demand on partners and the number of people detained under the Mental Health Act, the number of incidents that are related to people in Mental health crisis continues to increase.
"This could indicate that people do not receive primary mental health care or community healthcare that could prevent them from reaching an emergency point in the first place," said the report.
& # 39; I started carrying a cyllell & # 39;
"I started carrying a cyllell around and the voices told me to harm people and myself. What I wanted was to be split.
"I was and told my probation officer. He sat down and he contacted the community mental health team.
"I sit before the doctor and the psychiatrist and do you know what they told me?" We can not give what you want.
"Basically, I have to go there and do something before the crisis team can share me.
"I'm there carrying a knife around looking to do something for someone, or myself, and I have to do it before I go to hospital.
"This was a year ago. I was scared for people, I'll be a dangerous man."
Inspector Billingham said: "Police officers naturally want to respond and do their best to support vulnerable people when they ask for help.
"And we found that police officers respond to those with mental health problems with care and compassion.
"But we can not expect the police to pick up fragments of a broken mental health system.
He added: "Excessive and too often police officers can not respond properly, and people in a mental health crisis do not always get the help they need."
And I understood the mental illness I was;
"I told the officer that I had mental health problems. He said," where is your medicine?
"When she saw she said, ah, my sister is suffering from that.
"He made his attitude towards change. He arranged for me to be assessed, I was taken to hospital. I was not in costumes.
"I had a cup of tea when we were expecting medical staff to assess me.
"He talked to me about his sister and how he had helped him.
"He told me about charities for support. He understood the mental illness I got."
A Home Office spokesman said the police had worked closely with the NHS to reduce the number of people detained in police custody as a security area – down 95% since 2011/12.
He also said that the government invested £ 2 billion to mental health services, including mental health links in A & E and community emergency services.
But the National Chairman of the England and Wales Police Federation, John Apter, said that the Inspectorate's report "reflected the reality" of officers who are being tested every day and that there was a blame on government cuts.
"We are a service to the last conclusion, the organization that can not refuse to go when we call it, the people who fill a gap from 5:00 a.m. to 09:00 left by other agencies and the he puts an unbearable burden on police officers, "he said.
Source link