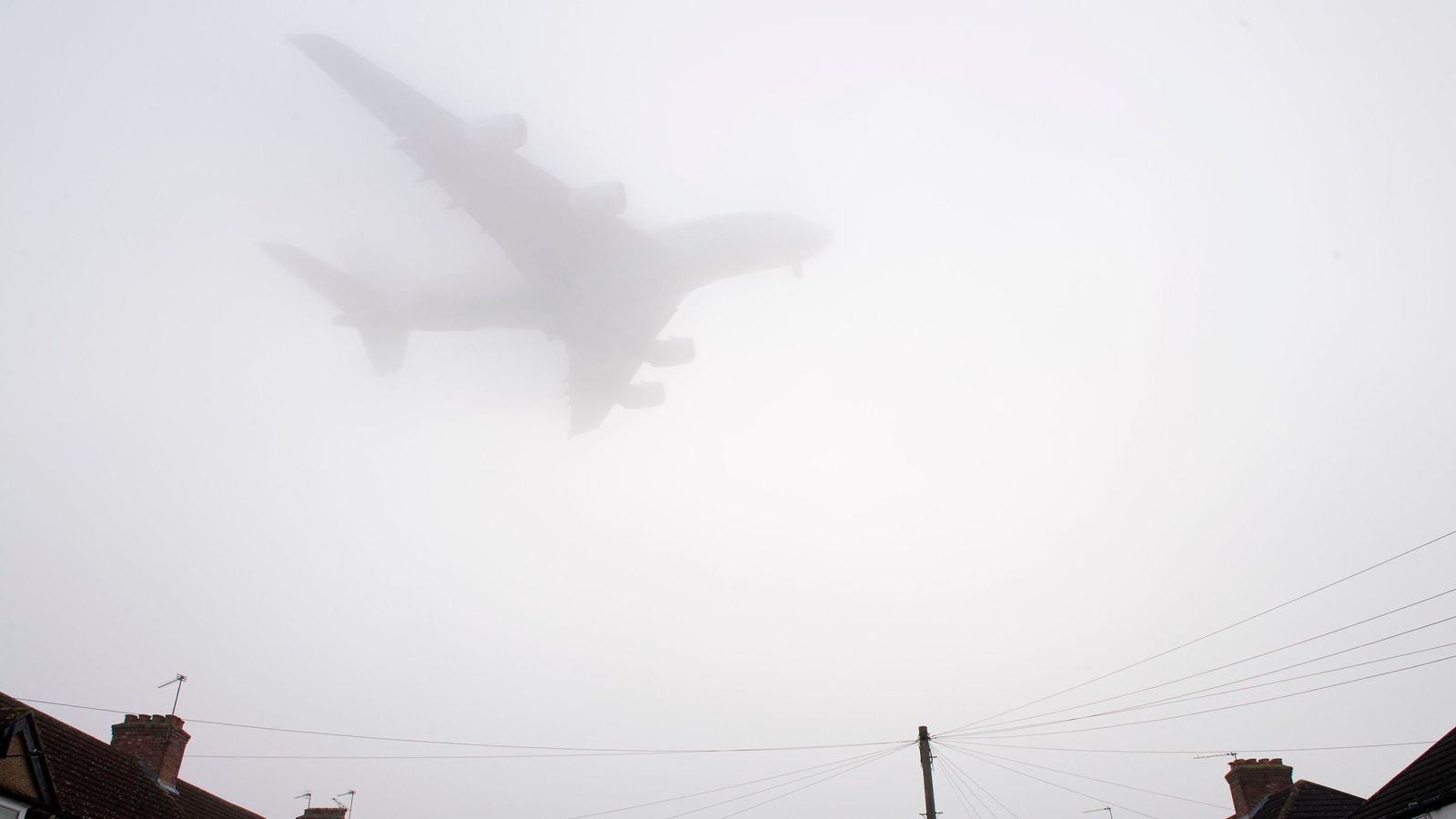 [ad_1]
Hundreds of flights have been delayed and canceled after thick fog descended on the South East of England.
One in three flights due to depart from London's Heathrow airport suffered disruption before midday on Tuesday.
It came as the UK prepared for the arrival of Storm Diana, which is set to bring gales and heavy rain from 3am on Wednesday until 3pm on Thursday.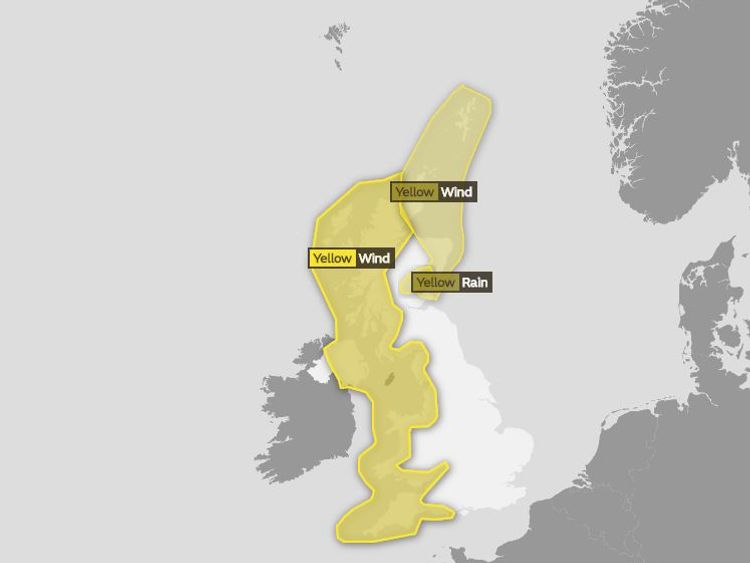 Across the morning, 62 flights from Heathrow were canceled and 380 were delayed by more than 15 minutes.
The majority of disrupted flights were British Airways services – with the carrier cancelling 45 scheduled flights and delaying 237.
A spokesperson for Heathrow said: "This morning's heavy fog has led to reduced visibility across all London airports which may result in some passengers experiencing disruption to their journeys today.
"Passengers are advised to check their flight status with their airline before coming to Heathrow. As always, our top priority is the safety of passengers and we apologise to those whose travel has been affected by today's weather."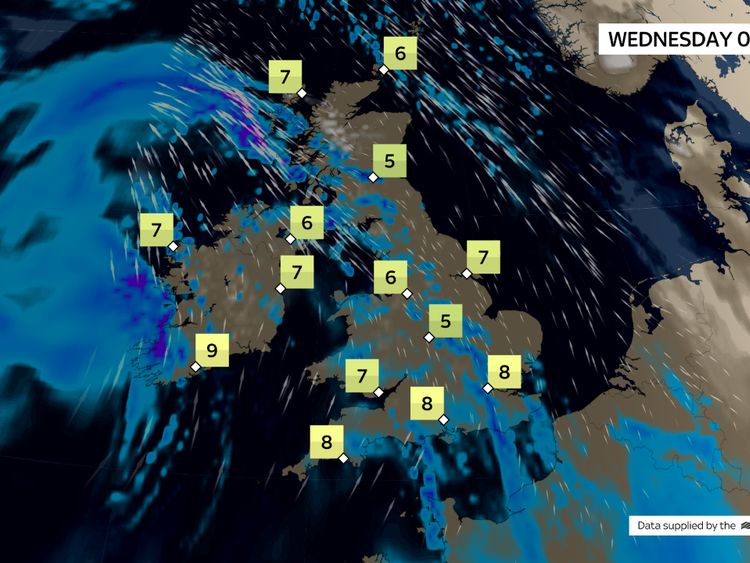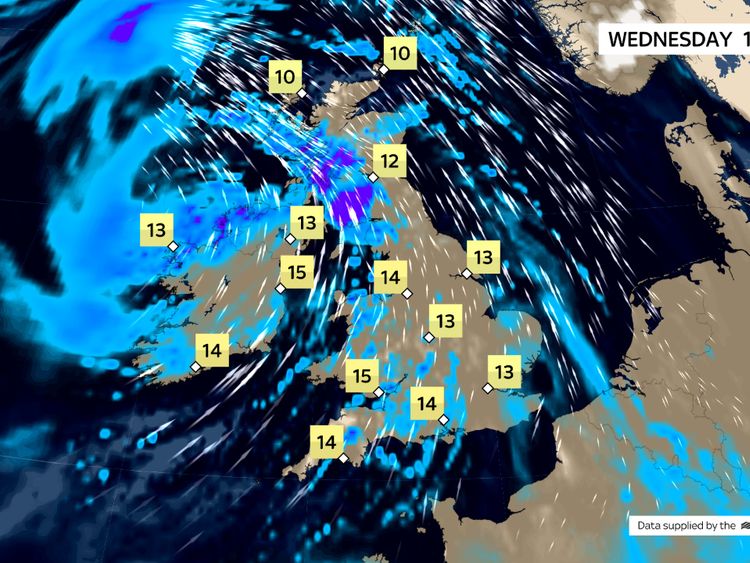 Figures published by aviation data firm FlightStats showed 62 further cancellations and 46 delayed flights at London City airport. There were no cancellations at Gatwick, but 173 flights were delayed.
Trains serving Gatwick airport were also delayed by the foggy weather – leaving passengers at risk of missing their flight.
:: The latest UK weather forecast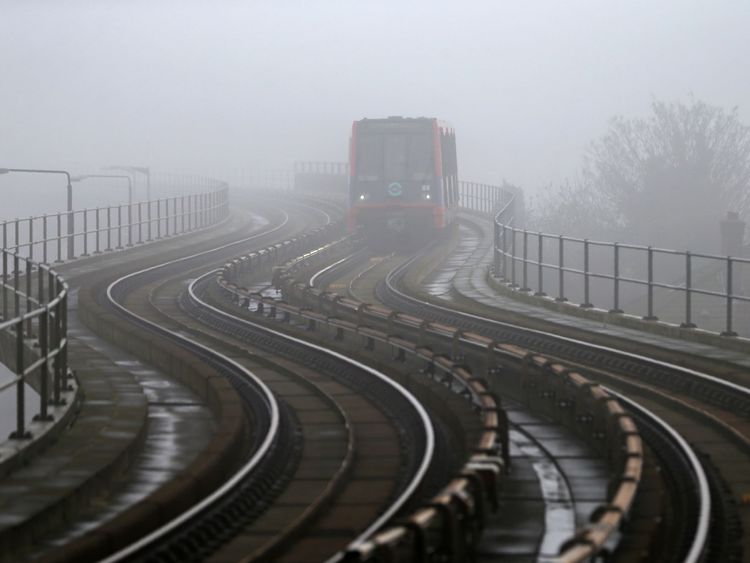 National Rail Inquiries said Southern Rail and Thameslink drivers were forced to run at a reduced speed due to poor visibility on the tracks.
"When thick fog is present, drivers are unable to see signals from their normal distances and to continue to operate safely they must drive at reduced speeds so that they are able to view signals," a statement said.
Trains serving Heathrow were also affected by the derailment of a Great Western Railway train in West Ealing at about 7am.
Although the line was cleared within an hour, disruption is likely to continue until the end of the day.
[ad_2]
Source link