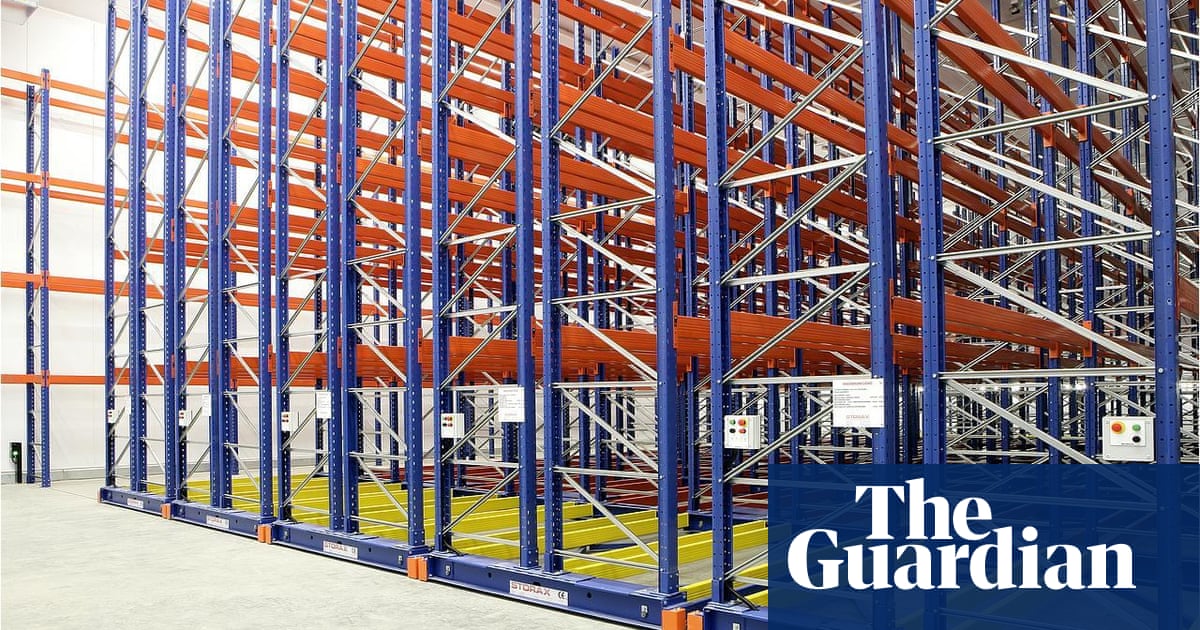 Britain runs out of food warehouse facilities that retailers and manufacturers need to stock before pre-bargaining Brexit goods – and the shortage could be the result of ordering Amazon space, MPs were told.
Ian Wright, general director of the Food and Drink Federation, told the business, Energy and industrial strategy (BEIS) committee on Tuesday that a shortage of space has triggered the cost of space from warehouse, although the shelves could be empty.
He said: "What we do not know is whether there is a real product in those places. There are some hearings … that's a great deal of this [space] ordered by Amazon for their access to the food market sometime in the coming months. "
But he added: "Every retailer will inevitably be afraid of that possibility and he will discuss it." Wright told the MPs that he would have a useful question to ask Amazon.
It came to light this month that the demand for frozen and frozen food warehouses has increased as food producers and retailers start to put their unexplained Brexit plans into operation. For many, that does mean stocking.
Warehouses store everything from a garden finger to half supermarket bread and cooked cold potatoes, full of order for the next six months, with customers being turned away, he said industry representatives.
When appearing alongside Wright in the BEIS session, director Nestlé, Ian Rayson, said the food group had accelerated its Brexit design in the UK and Europe since the summer and had been in discussions with the Department for Environment, Food and Matters Rural.
"We have been building the stock of some products that we import to the UK, and we are building stock in other European markets, some products that we would export from the UK there. we build a stock at both ends, but this is only for a period of weeks.
"There are limitations to the amount of stock that you can build for many different reasons. Warehouse is one issue and some ingredients have a very limited shelf life so there are some limitations of that position."
MPs were told that the cost of packaging had increased, behind the rising demand before Brexit.
Wright said: "There are some significant challenges, in relation to cardboard and paper copies in particular. If I remember my figures, there are 600,000 tonnes [is] used every year, 90% of it imported, 80% of it imported from the EU, so any barrier in the supply chain due to non-bargain Failure would be quite strange because it was It is only typical in the whole industry – somewhere between eight and 10 weeks stock.
"What we have seen in recent months is raising prices because there are scarce shortages and people buy in advance."
The Guardian contacted Amazon for comments on her warehouse orders but the group has not yet responded.
Source link