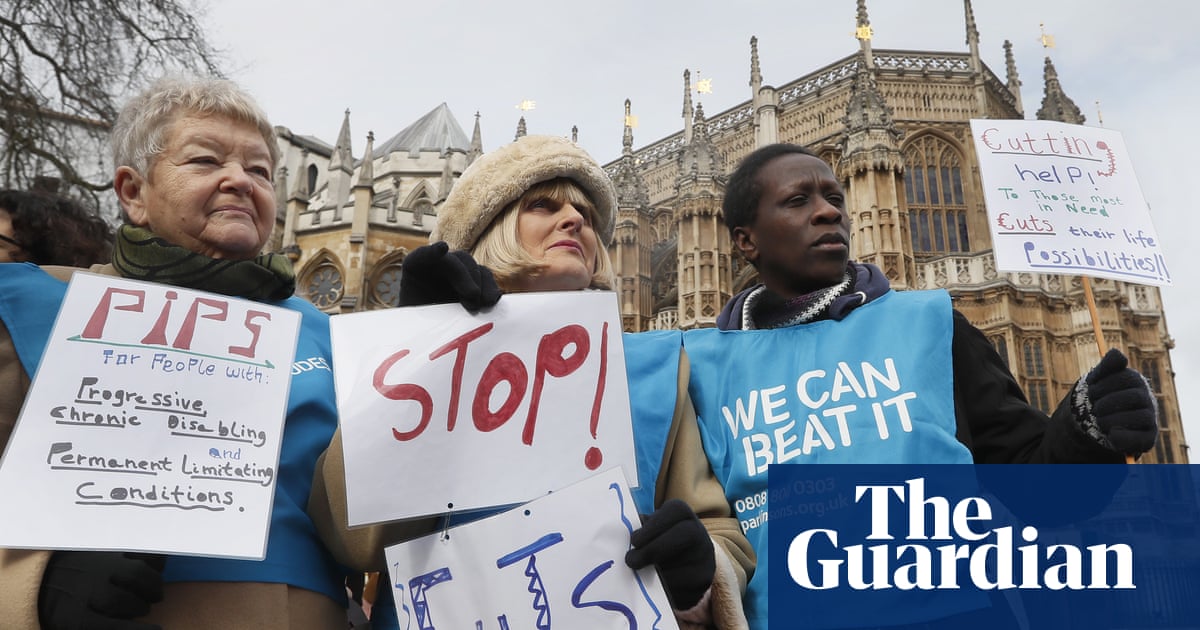 Cuts to public services and interests that are disproportionately affecting lone parents, single parents and the least disabled people give government against human rights obligations, a study for the UK equality guard body has found.
Echoing the recent findings of the United Nations special rapporteur on extreme poverty, Philip Alston, the study concluded that the scale of cuts and their most deprived impact was a policy choice, rather than inevitable .
"There were many options, and the government chose to balance the budget on the back of the poorest," said co-author of the study, Jonathan Portes, an economics professor at King's College London.
The study examined the impact of spending on the NHS, social care, the police, transport, housing and education between 2010 and 2015 on different groups in England, Scotland and Wales. He also looked at the expected impact of spending plans for these sectors up to 2021-22, and tax and benefits changes.
On the one hand, the discounts since 2010 were significantly higher in England – roughly around 18% – than in Wales (5.5%) and Scotland (1%), partly because the devolved governments chose mitigating some effects of the cuts, he said.
The 20% of poorest people in England lost an average of 11% of their income as a result of a difficult, compared to zero losses for most five homes.
After measuring cash terms, total spending on public services will have reduced £ 1,500 per household in England by 2021-22, compared to just under £ 500 in Wales and £ 200 in Scotland, according to the study commissioned by the Commission's Equalities and Human Rights.
"The results for Scotland, in particular, show that it has been possible to make spending options that lead to better outcomes for disadvantaged groups in Scotland than it happened in England," said the EHRC.
Other findings include:
One parent's household lost the majority of tax and spending changes on average. In England, their losses amount to 19% of income, compared to 10.5% in Wales and 7.6% in Scotland.

Big families lose more than smaller ones. Average losses for families with three or more children were 13% of the final income, compared to between 7% and 8% in Scotland and Wales.

Severe cuts have been disproportionately affected by households that include people with disabilities, younger households with 18-24 year olds, and average black households.
The thick loading decision reduces excessively on vulnerable groups that contravene the non-discrimination principles that the UK joins under international human rights law, the report said. Ministers had little evidence of taking into account equality factors when taking tax and spending decisions.
The report, Alston, announced earlier this month, said that the UK government had made a political choice to leave what he earned definitely disproportionately on the poorest.
Alston said the UK was breaking four UN human rights agreements involving women, children, disabled people, and economic and social rights.
Ministers recommended by the EHRC realize the effects of severe cuts by increasing means-tested benefits, tax credits and general credit, and raising spending on health, social care, education and social housing.
Rebecca Hilsenrath, chief executive of the EHRC, said: "We know that some communities are left behind and the gap is expanding. We know we need to do something before it's too late and we are has shown that it is possible to assess public spending decisions to see if we can make the effect fairer. "
The study states that the differences between England, Wales and Scotland to grow a faster population in England, different spending priorities and more generous funding in Scotland due to an increase in income tax.
Source link