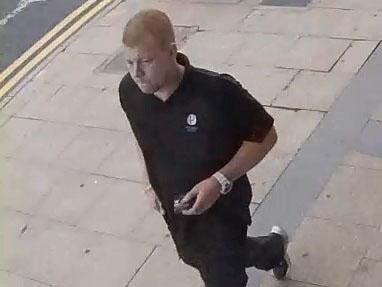 [ad_1]
Manhunt has been launched after a repeated sexual assault of a 12-year-old girl in a Primark branch.
The victim was shopping with a family member in Bury when he was cracked in the town center clothing shop, says Greater Manchester Police (GMP).
The man "continued to follow the girl around" the shop and later tried to lift her skirt, the police added. He has released a CCTV image of man's officials for talking to them.
Constable Stephen Rain, from the Bury GMP department, said: "This was a huge sexual assault of a young girl when she was simple to shop with a family.
"We are determined to find out who has committed this crime.
"We would ask anyone who acknowledges that the man in this picture, or any information, can contact us immediately."
The girl was on the first floor of the store when she came to her behind her and chopped around 4.30pm on September 11, the police said.
A little later, she felt that her skirt was raised and turned around the same man, who thinks he has a mobile phone in his hand.
The GMP statement added: The girl ran to a family member and told them what had happened.
"Although the family member and the victim still were inside the store, the offender re-appeared and did not realize that a member of the family was a girl close to it – try to go to the girl again.
"The member of the family challenged the man, who came very seriously and very quickly away through the main entrance."
Anyone with a police call information can be 0161 856 8181 or Troubleshooting anonymously on 0800 555 111.
[ad_2]
Source link