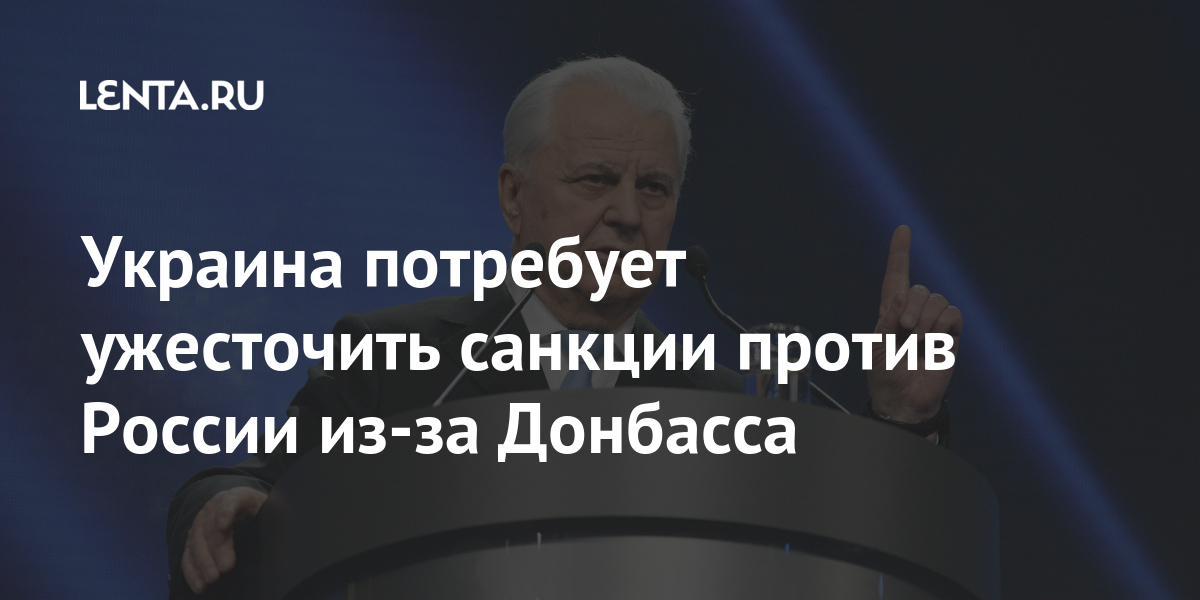 [ad_1]
The head of the Kiev delegation to the liaison group on resolving the situation in the region, Leonid Kravchuk, called for tougher sanctions against Russia over Donbass, exempting the country from the international settlement system. He reported this on air TV channel Ukraine 24.
"If Russia were to be withdrawn from this international settlement system, its economy would become … I don't know what words to use," he said.
Kravchuk stressed that Kiev intends to impose tougher sanctions against Russia if the conflict in Donbass is not resolved by the end of the year. At the same time, according to him, Kiev will not "insist on war", because this does not fit the "democratic philosophy" of Ukraine.
He added that Kiev will begin negotiations with representatives of the self-proclaimed DPR and LPR after the democratization of the region is complete.
Earlier, the head of Ukraine's delegation to the Tripartite Liaison Group (TCG) on resolving the situation in Donbass, Leonid Kravchuk, called on Russia to determine its position on the set of agreements reached within the Normandy format framework during the negotiations in Paris in 2019.
The conflict in Donbass began in 2014, when part of the Donetsk and Luhansk regions declared independence after the change of central government in Ukraine. Kiev accuses Russia of occupying these territories. Moscow refutes the allegation.
[ad_2]
Source link