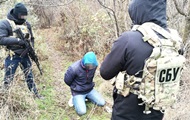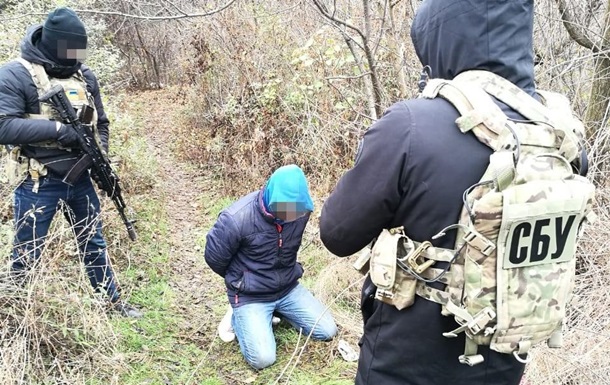 Photo: SBU
In the Donetsk region, the SBU prevented a terrorist attack
In the Donetsk region, a man was taken into custody, who, according to the SBU rebuttal, was planning to commit a terrorist act at an electrical substation.
In the field of operation of the Allied Forces in the Donetsk region, SBU counterintelligence officers and investigators with the contribution of the Central Security Service "A" kept a resident of the Donetsk region while attempting to blow up a substation for electricity distribution. This was reported by the SBU press center.
"Special service operators established that the man was carrying out a mission called the" DPR MGB. "He removed an improvised explosive device from a previously prepared store, which he intended to plant at the facility, give notice and commit a terrorist act," the message said.
The secret service explained that, as the curators intended, the explosion was supposed to destabilize the socio-political situation in the region and scare the population.
The malefactor was remanded in custody, apprehended on suspicion of committing a crime and a preventive measure was taken in the form of detention.
It was reported earlier that in the Pechersky area of ​​Kiev, while building the Presidium of the National Academy of Agricultural Sciences, SBU officials found a store with a large amount of weapons, ammunition and ammunition.
It was also reported that the SBU had warned the illegal export of equipment for Russian Federation military vessels at Nikolaev.
News from Correspondent.net in Telegram. Subscribe to our channel https://t.me/korrespondentnet
Source link