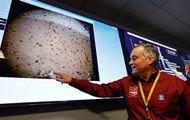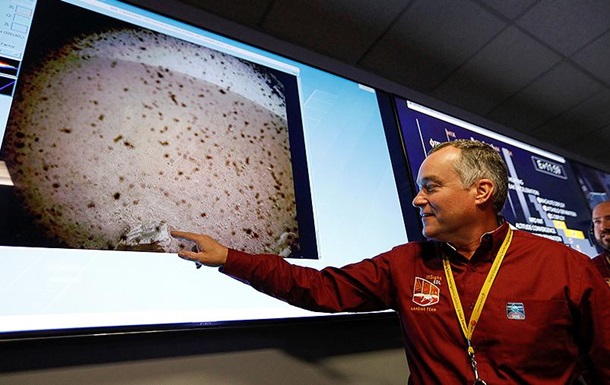 Photo: Reuters
InSight transferred the first image of Mars
Mars InSight automatic station landing module transferred the first image of Mars's surface.
NASA Mars InSight spacecraft on Monday, November 26, landed on the surface of the Red Planet and sent it first.
The image appeared on screen at the NASA flight control center a few minutes after landing. The image shows small particles of Martian dust.
Recall, he successfully shot the InSight equipment in the Hecate dome, Heol Elysiy and Albor dome in the Marsh volcanoes area on Wednesday November 26.
For Mars's 26 months on Mars, InSight will study the internal structure of the planet, recording the temperature of the soil and boundaries. The InSight and launch auditor cost $ 850 million.
Since the 1960s, there were 21 land vehicle applications on Mars, but only seven successful journeys. However, they are all in America. InSight has become an eighth researcher ever working on Mars.
News from Correspondent.net in Telegram. Subscribe to the https://t.me/korrespondentnet channel
Source link