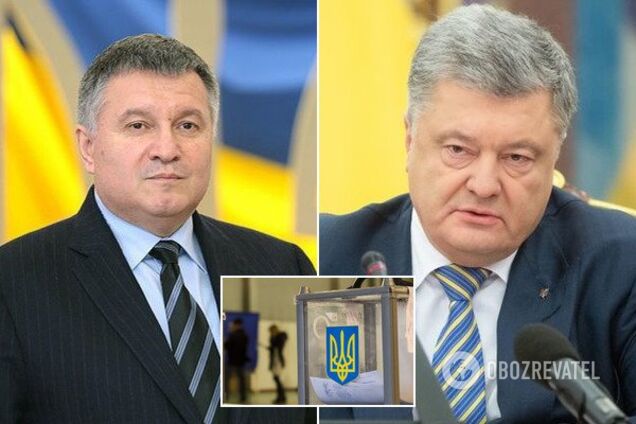 Deputy head of the squad Pedro Poroshenko Bloc, Sergei Berezenko, denied the words of Interior Interior Arsen Avakov regarding voters bribed by the current president's head.
Last night, Avakov said that a member of the BPP appeared in criminal cases on the fact that there was a bribe, and Berezenko on Facebook asks for a personal apology by Avakov for information that "degrades my honor, my dignity and political reputation. "
Berezenko also claims that the data on Poroshenko "grids" is unreliable, and Avakov himself claims that he wants to influence the electoral process "under slogan books about honest elections."
"The Petro Poroshenko campaign in terms of its integrity, openness and transparency can be a model for other political headquarters," the BPP representative insists.
"We're the only ones who made a great public presentation from the team of our volunteers and campaigners. They are, and this is about 9 thousand people, completely, with no obstacles, available for powerful interviews of the media and journalists most curious. And all these people are sincere and convincing he could explain to anyone the incentives to vote for Pedro Poroshenko, "writes Berezenko.
At the same time, he made contingencies in the direction of the leader "Batkivshchyna", Yulia Tymoshenko, claiming she was engaged in a black PR against Poroshenko, as she has no chance of reaching the second round. Although he agrees with the latest sociological research results, Tymoshenko is just behind Poroshenko and runs 3rd in grades.
"From the side of the Batkivshchyna, there are only words. And against Tymoshenko there are facts, payrolls, receipts, financial orders for the regions," said Berezenko.
As reported by OBOZREVATEL, Poroshenko's earlier political opponents also accused them of bribery voters and even turned to the GPU and the Ministry of Internal Affairs in this regard.
However, Berezenko denied this information and said it was unrealistic to "buy" elections in Ukraine. "Anyone who thinks it is possible to completely bribe a voting, or an offender, or an idiot, or someone who's insulated, who simply uses his candidate to get some of material benefit, he himself personally, "he said.
Subscribe to the Telegram channel and see what's next next!