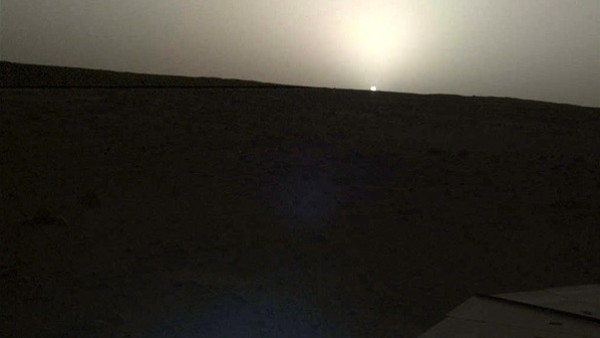 [ad_1]
NASA's Insight ship, NASA Insight, captured striking images of dawn and sunset from the surface of Mars.
The stunning images of the Insight vehicle show a sunrise and sunset from the Red Planet at 5:30 am and 6:30 pm Mars, the Daily Mail is reporting.
The Sun is especially small because it is far from Earth on Mars, so about two-thirds is as big as it appears on our planet.
Recently the vehicle Insight landed a few months after his exploration mission on Mars, where he made an innovative discovery after he discovered an earthquake on Mars.
[ad_2]
Source link