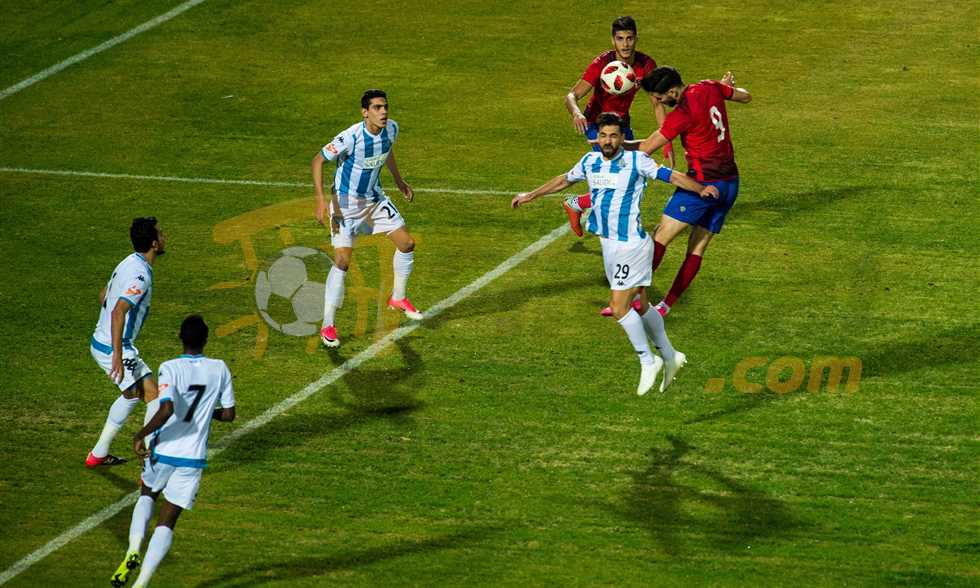 Walid Azzaro – Abdullah Al-Saeed – Ahli – Pyramids
An official source within the Egyptian Football Federation revealed that there was no intention to change the date of Ahli against Pyramids in the Egyptian Cup scheduled for February 28.
"The game between Al Ahly and Pyramids in the Egyptian Cup will be held on time," said the source.
"We will not change the date of the meeting between Ahli and Pyramids," he told FilGoal.com.
"We want to win the Egyptian Cup before the start of the African Nations Cup, so the date of any game in the tournament will not be changed."
"It's very important to end the Cup in Egypt as soon as possible and to know who will be the Champion of the Confederation Cup next season," he said.
"The game between Al Ahly and Pyramids is the only one after last 16 and should be held as soon as possible.
What happened?
The Football Association announced earlier that the game between Al Ahly and Pyramids would be held in the Egyptian Cup on February 28.
Al-Ahly announced an official statement confirming that the administration complied with the previous decision at its meeting on 9-2-2019, which stated: "The categorical refusal to replace any game for Al Ahly in the league championship with another Cup match match in response to pressure from any party, Self-interference by any party and first to keep up with his schedule and hold his prize before clubs). (See details)
Statement by the Football Federation confirms the need for clubs to take part in Egyptian competitions to renew licenses to participate in the African Championships. (See details)
The official source of Al Ahli responded to the statement of the football federation, stating that "Ahli was not pulling back from the cup and did not mention in his statement the principle of withdrawal and length old if he did not take part in the Cup Pyramids, the team has already played in the cup and overcome the arsenal in the role of the 32 and the Union is not committed to the board he had to set up. "(See details)
The board of directors of Pyramids announced an official statement on Friday where he announced his commitment to hosting the Cup on time.
A new statement issued by Pyramids on Saturday provides a letter to Ahli to "wait for you". (See details)
Read also:
Official Statement – Pyramids announce the return of Turki Al-Sheikh as the club owner
In an official statement. Pyramids for Ahli: We expect you
VIDEO – A message from Pyramids to Turki Al-Sheikh: We will not complete without you
Zamalek scored a dirty in the home to the Angola
Naji reveals details of the injury in Jawwal Awad: I hope you will not deprive him of the team
Source link