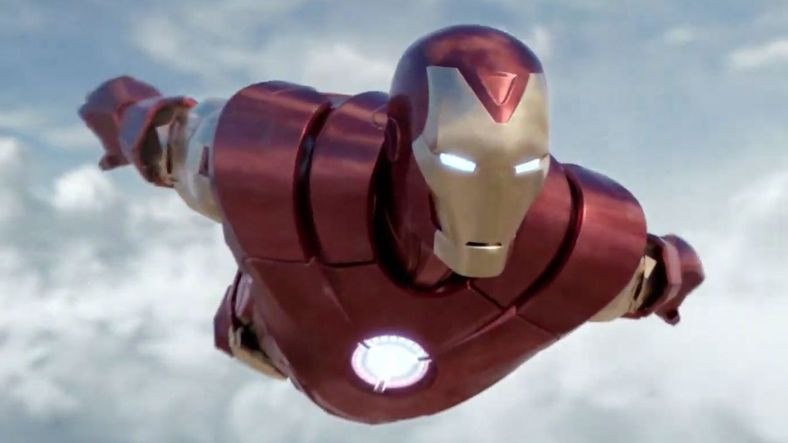 [ad_1]
Sony announced that it will release the Iron Man game for PlayStation 4 this year. The game will offer virtual reality support.
Armou Invincible Iron Man had his own two games in 2008 and 2010, but these games were far from the judges and the players. The character, who hasn't had a game himself since, returns to this year's consoles.
VR Iron Man will be released on the PlayStation console 4. Virtual reality support will be available in the game.
The game was announced at the State of Play event. This event includes games in the development phase. As it turned out, a trailer of the game was announced. In the game, players who wear the virtual reality set see the world through the Iron Man armor.
Players will have the chance to manage all Tony Stark's arsenal. According to the video, the evil protagonist of the game will be Ghost. FRIDAY will accompany us in the form of holograms after Tony's artificial intelligence turned our Vision.
Sony had previously worked with Rocksteady Studios for a reality game called Batman: Arkham VR in 2016. The play was also criticized for being more focused on puzzles. Given that he is the best detective in the DC universe, Batman's way of solving people's puzzles should be a way that Sony should do for Iron Man.
The release date of the game is still unclear, you can watch the video presentation below.
Kaynak : https://www.superherohype.com/video-games/440867-sony-announces-iron-man-vr-for-playstation-4
$ (Function)
// facebook window.fbAsyncInit = function () { fb.init ({ appId: '1037724072951294 & # 39; xfbml: true, version: v2.5 & # 39; }); };
(function (d, s, id) { var js, fjs = d.getElementsByTagName (s)[0]; if (d.getElementById (id)) {return;} js = d.createElement (s); js.id = id; js.src = "http://connect.facebook.net/en_US/sdk.js"; fjs.parentNode.insert Previous (js, fjs); } (document, 'script', 'facebook-jssdk'));
$ ('Body'). Ten ({ click: function () { // facebook save ajax button If fb.xfbml.p (); } }; '.Bookbook-save';
// scrolling shares length ($ ('.- content-sticky') up to 0) { if ($ (window) .width ()> = 768) { $ (window) .on ('scroll', function () { have scrollTop = $ (this) .scrollTop (); $ ('Article') the same (function) if (scrollTop> = ($ (this) .find (). (top. body content)) offset (). top - 76) { $ (This) .find ('Content-sticky') AddClass ('sticky';); ((.) .find) (+. body (content)) height () - ($ (this .find (.-- content-sticky)) height ( + 92)) { $ (This) .find ('Content-sticky.') RemoveClass ('sticky';); $ (this) .ffind ('. content-sticky'). css ('bottom': '0px', 'top': 'auto'); } other { $ (This) .find ('. Will contain-sticky'). AddClass ('sticky'). Css ({ 'Bottom': 'initial', 'Top': '76px'; }); } } other { $ (this) .ffind ('.- content-sticky') .DeleteClass ('sticky'). } }); }); } }
// shareholding $ ('Body'). Ten ({ click: function () { var $ this = $ (this), dataShareType = $ this.attr ('type-share-data'), dataType = $ this.attr ('data type'), dataId = $ this.attr ('data-id'), dataPostUrl = $ this.attr ('data-mail-url') dataTitle = $ this.attr ('data title'), dataSef = $ this.attr ('data-');
switch (dataShareType) { for 'facebook'; fb.u o ({ method: 'share', href: dataSef, }, function (response) { if (reply & & reply.error_message) { updatehit (); } });
cutting;
for twitter & # 39; shareWindow (https: //twitter.com/intent/tweet. )); updatehit (); cutting;
for gplus & # 39; shareWindow (https: //plus.google.com/share = encodeURIComponent (dataSef)); updatehit (); cutting;
for mail & mail: window.location.href =? mailto:? subject = & # 39; + encodeURIComponent (dataTitle) & body = & # 39; + encodeURIComponent (dataSef); // updatehit (); cutting;
for whatsapp: t window.location.href = whatsapp: // send? text = & # 39; + encodeURIComponent (dataTitle) + # 39;% E2% 96% B6 & # 39; + encodeURIComponent (dataSef); updatehit (); cutting; }
shareWindow function (url) { window.open (url, "_blank", "toolbar = yes, scrollbars = ie, resizable = yes, top = 500, left = 500, width = 400, height = 400"); }
update functionHit () { $ .Ajax ({ type: "POST", url: dataPostUrl, data: {contentId: dataId, contentType: dataType, shareType: dataShareType}, success: function (data) {
length ($ ('.-- video display') up to 0) { var $ container = $ ('video-display'); } (article ($)[data-id="' + dataId + '"]>>>>> {) var $ container = article ($)[data-id="' + dataId + '"]'; } another if ($ (& 39 '. wt-share-item)[data-id="' + dataId + '"]>>>>> {) var $ container = $ ('wt-share-item[data-id="' + dataId + '"]'; } other { $ container = null; }
// var $ container = dataType == 'video'; $ ('. Video-display'): $ ('article'[data-id="' + dataId + '"]';
if ($ container! = null & & $ container.length> 0) { $ $ badged = $ container.find ('wt-share-badge-- ++ dataShareType);
find $ headerCount = $ ('.- header-header'). $ containerCount = $ container.find ('wt-share-count'), value = parseInt ($ containerCount.html ()) + 1;
$ container.data ('share', value); //$containercount.html(valu A);
os ($ headerCount.length> 0) { //$headercount.html(valu A); }
if ($ badged.length> 0 && (dataShareType == 'facebook') dataShareType = 'twitter') if ($ badged.hasClass ('visible'); //$badged.html(dat A); } other { //$badged.addclass('is-visible').html(dat A); } } }
} }); } } }, '.Tut-share-button') }); [ad_2]
Source link