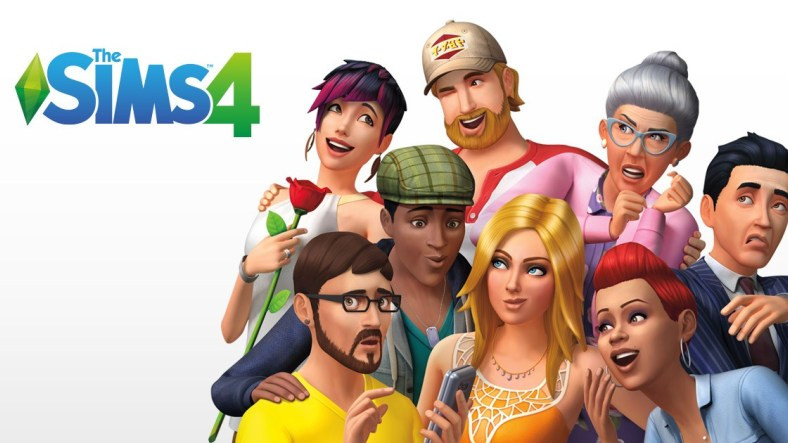 [ad_1]
Electronic Arts has moved to please The Sims like. The Environment Agency has made The Sims 4 free of charge for a short time.
If you're a fan of Sims games, there's good news for you from Electronic Arts. You can get the Sims 4 basic pack from Origin free until 28 May. The game can be downloaded for Mac and Windows computers. The Deluxe Digital version is also available for $ 49.99.
Sims 4, which allows you to do almost anything you want to do in real life, is one of the games with the world's biggest fans base with its open world and; i a broad structure that can be developed. The biggest advantage of the game is not only men but also women.
How to Get the Free Sims 4
To add the game to your Origin library you can go to the Origin page here.
On the main screen of Origin, click the Get it Now button on the Sims 4 screen and click on the Get it Free button.
Click on the Get it Free button on the screen. You can also put the game by clicking on the arrow.
After these operations, you will see the View in Library option. Click here to download the game of Origin.
If you add the free game for a short time to your library until May 28, you can get the game permanently. The game does not require a huge system requirement. If you have the following systems, you can play the game comfortably: t
processor: Intel Core i5 or higher / AMD Athlon X4 or later
RAM: 2 GB
Graphic Card: NVIDIA GTX 650 or above
storage: 9 GB, 1 GB more space after update
$ (Function)
// facebook window.fbAsyncInit = function () { fb.init ({ appId: '1037724072951294 & # 39; xfbml: true, version: v2.5 & # 39; }); };
(function (d, s, id) { var js, fjs = d.getElementsByTagName (s)[0]; if (d.getElementById (id)) {return;} js = d.createElement (s); js.id = id; js.src = "http://connect.facebook.net/en_US/sdk.js"; fjs.parentNode.insertBlaen (js, fjs); } (document, 'script', 'facebook-jssdk'));
$ ('Body'). Ten ({ click: function () { // facebook save ajax button If fb.xfbml.p (); } }; '.Bookbook-save';
/ / scroll sharing length ($ ('.- content-sticky') up to 0) { if ($ (window) .width ()> = 768) { $ (window) .on ('scroll', function () { have scrollTop = $ (this) .scrollTop (); $ ('Article') the same (function) if (scrollTop> = ($ (this).) (). $ (This) .find ('Content-sticky') AddClass ('sticky';); (($ (this) .find) (offset.) top + $ (this) .find ('.- content-sticky'). height () + 92)) { $ (This) .find ('Content-sticky.') RemoveClass ('sticky';); $ (this) .While ('. content-sticky'). css ('bottom': '0px', 'top': 'auto'); } other { $ (This) .find ('. Will include' sticky '). AddClass ('sticky'). Css ({ 'Bottom': 'initial', 'Top': '76px'; }); } } other { $ (this) .ffind ('.- content-sticky') .DeleteClass ('sticky'). css ('' bottom '): &; auto, &; 'top'; '); } }); }); } }
// shareholding $ ('Body'). Ten ({ click: function () { var $ this = $ (this), dataShareType = $ this.attr ('type-share-data'), dataType = $ this.attr ('data type'), dataId = $ this.attr ('data-id'), dataPostUrl = $ this.attr ('data-mail-url'), dataTitle = $ this.attr ('data title'), dataSef = $ this.attr ('data-');
switch (dataShareType) { for 'facebook'; fb.u o ({ method: 'share', href: dataSef, }, function (response) { if (reply & & reply.error_message) { updatehit (); } });
cutting;
for twitter & # 39; shareWindow (https: //twitter.com/intent/tweet. via = webtekno & text = + encodeURIComponent (dataTitle) +% #%%%% B6 + encodeURIComponent (dataSef) )); updatehit (); cutting;
for gplus & # 39; shareWindow (https: //plus.google.com/share = encodeURIComponent (dataSef)); updatehit (); cutting;
for mail & mail: window.location.href =? mailto:? subject = & # 39; + encodeURIComponent (dataTitle) & body = & # 39; + encodeURIComponent (dataSef); // updatehit (); cutting;
for 'whatsapp': t window.location.href = whatsapp: // send? text = & # 39; + encodeURIComponent (dataTitle) + # 39;% E2% 96% B6 & # 39; + encodeURIComponent (dataSef); updatehit (); cutting; }
shareWindow function (url) { window.open (url, "_blank", "toolbar = yes, scrollbars = ie, resizable = yes, top = 500, left = 500, width = 400, height = 400"); }
update functionHit () { $ .Ajax ({ type: "POST", url: dataPostUrl, data: {contentId: dataId, contentType: dataType, shareType: dataShareType}, success: function (data) {
length ($ ('.-- video display') up to 0) { var $ container = $ ('video-display'); } other if (article ($)[data-id="' + dataId + '"]>>>>> {) var $ container = article ($)[data-id="' + dataId + '"]'; } another if ($ (& 39 '. wt-share-item)[data-id="' + dataId + '"]>>>>> {) var $ container = $ ('wt-share-item[data-id="' + dataId + '"]'; } other { $ container = null; }
// var $ container = dataType == 'video'; $ ('. Video-display'): $ ('article'[data-id="' + dataId + '"]';
if ($ container! = null && $ container.length> 0) { $ $ badged = $ container.find ('wt-share-badge-- ++ dataShareType);
find $ headerCount = $ ('.- header-header'). $ containerCount = $ container.find ('wt-share-count -). value = parseInt ($ containerCount.html ()) + 1;
$ container.data ('share', value); //$containercount.html(valu A);
os ($ headerCount.length> 0) { //$headercount.html(valu A); }
if ($ badged.length> 0 && (dataShareType == 'facebook') dataShareType = 'twitter') if ($ badged.hasClass ('visible'); //$badged.html(dat A); } other { //$badged.addclass('is-visible').html(dat A); } } }
} }); } } }, '.Tut-share-button') }); [ad_2]
Source link