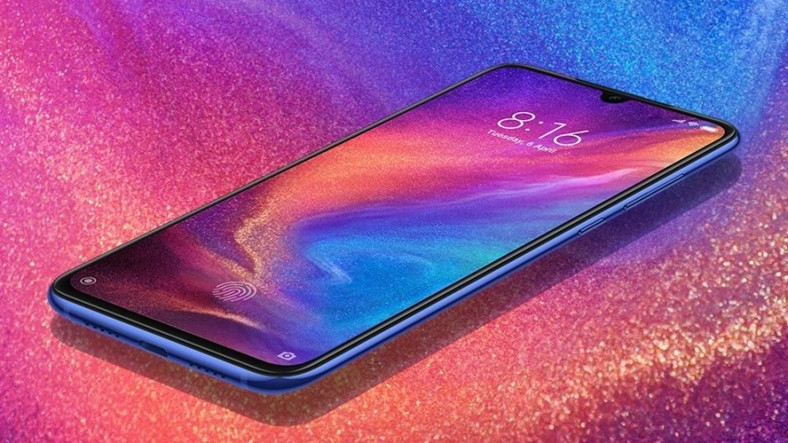 In the context of MWC 2019, the Chinese technology company announced the launch of the Mi 9. device. The price of the telephone was also announced at the conference.
Xiaomi, one of the most popular smartphone Android brands, introduced the My 9 phone at MWC 2019 (Mobile World Congress, Mobile World Congress). The phone has a screen resolution of 6,39 inches, 1080 x 2340 pixels and a screen with 403 pixels per inch.
The camera camera system had a very bright score on DxOMark. In the triple camera system, the 48-MP main camera, while the lens-camera and telephoto lens with lenses are 16 MP and 12 MP respectively.
DxOMark is appraising Xiaomi X's new monsterXiaomi impressed us in the past, such as Mi MIX 3 and Mi 8, but it took Mi 9 to a very new level and the Chinese company set up smartphone cameras on Apple, Samsung and Huawei. he says.
The last leading Chinese technology technology, Mi 9, takes its power of the Snapdragon 855 and 6GB chipset of RAM. In addition to the standard variation, the Transclusive Edition also contains a 12 GB RAM.
The company said that the Wireless Pay Charger wireless now on their device, claiming it was quickest in the market. The price of the phone in China has now explained and the price of the device in the country is 2.999 yuan (2375 TL per day) and the premium version is 3.999 yuan (3168 TL per day). The European price of the device, which sets 449 Euro Xiaomi, will show that the price of its competitors will stand against the price.
Kaynak : https://www.theverge.com/circuitbreaker/2019/2/24/18238343/xiaomi-mi-9-europe-price-release-date
$ (Function () {
// facebook window.fbAsyncInit = function () { fb.init ({ appId: & # 39; 1037724072951294 & # 39 ;, xfbml: true, version: & # 39; v2.5 & # 39; }); };
(function (d, s, id) { var js, fjs = d.getElementsByTagName (s)[0]; os (d.getElementById (id)) {return;} js = d.createElement (s); js.id = id; js.src = "http://connect.facebook.net/en_US/sdk.js"; fjs.parentNode.insertBefore (js, fjs); } (document, & script, & # 39; facebook-jssdk & # 39;));
$ (& # 39; Body & # 39;). Deg ({ click: function () { // facebook save ajax button Os fb.xfbml.p (); }} }, & # 39; .facebook-save & # 39;);
// divide scroll os ($ (& # 39 ;. content-sticky & # 39;). hyd> 0) { os ($ (window) .width ()> = 768) { $ (window) .on (& # 39; scroll & # 39 ;, function () { you have scrollTop = $ (this) .scrollTop (); $ (Article & # 39;). each (function () { os (scroll Top> = ($ (this) .find (& # 39 ;. content-body & # 39;). offset (). top - 76)) { $ (This) .find (& content-adhesive. & # 39;) AddClass (& sticker & # 39;) .; (($ (this) .find (& # 39; content-body & # 39;). offset (). top + $ (this) .find (& content-body & # 39;). height () - ($ (this .find (& # 39; content-sticky & # 39;). height () + 92))) { $ (This) .find (& content-adhesive. & # 39;) RemoveClass (& # 39; sticky & # 39;) .; $ (this) .find (& # 39 ;. content-sticky & # 39;). css (& # 39; & # 39; bottom & # 39;: & # 39; 0px & # 39;, & # 39; top & # 39;: & # 39; auto & # 39;}); } another { $ (This) .find (& content-sticky & # 39;). AddClass (& Sticker & # 39;). Css ({ & Bottom: startup & # 39 ;, & # 39; top & # 39 ;: & # 39; 76px & # 39; }); }} } another { $ (this) .find (& # 39 ;. content-sticky & # 39;). removeClass (& # 39; sticky & # 39;). css (& # 39; & # 39; bottom & # 39;: & # 39; auto & # 39;, & # 39; top & # 39;: & # 39; 0 & # 39;}); }} }); }); }} }}
// share click $ (& # 39; Body & # 39;). Deg ({ click: function () { var $ this = $ (this), dataShareType = $ this.attr (& # 39; data-share-type & # 39;), dataType = $ this.attr (& data type & # 39;), dataId = $ this.attr (& # 39; data-id & # 39;), dataPostUrl = $ this.attr (& # 39; data-post-url & # 39;), dataTitle = $ this.attr (& # 39; data-title & # 39;), dataSef = $ this.attr (& # 39; data-namely & # 39;);
change (dataShareType) { case & facebook & # 39 ;: fb.u o ({ method: & share, href: dataSef, }, function (response) { os (response &&! response.error_message) { updatehit (); }} });
cutting;
case & # 39; twitter & # 39 ;: shareWindow (& https: //twitter.com/intent/tweet? via = webtekno & text = & # 39; + encodeURIComponent (dataTitle) + & # 39;% E2% 96% B6 & # 39; + encodeURIComponent (dataSef )); updatehit (); cutting;
case & # 39 ;: shareWindow (& # 39; https: //plus.google.com/share? url = & # 39; + encodeURIComponent (dataSef)); updatehit (); cutting;
case case & # 39 ;: window.location.href = & # 39; mailto :? subject = & # 39; + encodeURIComponent (dataTitle) + & # 39; & body = & # 39; + encodeURIComponent (dataSef); // updatehit (); cutting;
case & #; whatsapp & # 39; case: window.location.href = & # 39; whatsapp: // send? text = & # 39; + encodeURIComponent (dataTitle) + & # 39;% E2% 96% B6 & # 39; + encodeURIComponent (dataSef); updatehit (); cutting; }}
shareWindow function (url) { window.open (url, "_blank", "toolbar = yes, scrollbars = yes, resizable = yes, top = 500, left = 500, width = 400, height = 400"); }}
updateHit function () { $ .Ajax ({ good: "POST", url: dataPostUrl, data: {contentId: dataId, contentType: dataType, shareType: dataShareType}, success: function (data) {
os ($ (& video-display & # 39;). hyd> 0) { var $ container = $ (& # 39 ;. video-display & # 39;); } another if ($ (& # 39; article[data-id="' + dataId + '"]& # 39;) .faint> 0) { var $ container = $ (& # 39; article[data-id="' + dataId + '"]& # 39;); } else if ($ (& # 39 ;. wt-share-item[data-id="' + dataId + '"]& # 39;) .faint> 0) { var $ container = $ (& # 39 ;. wt-share-item[data-id="' + dataId + '"]& # 39;); } another { $ container = null; }}
// var $ container = dataType == & # 39; video & # 39 ;? $ (Video-display & # 39;): $ (article[data-id="' + dataId + '"]& # 39;);
os ($ container! = null && $ container.length> 0) { $ $ badged = $ container.find (& # 39 ;. wt-share-badge - & # 39; + dataShareType);
find $ headerCount = $ (& # 39 ;. content-header & # 39;). find (& quot; wt-share-count & # 39;), $ containerCount = $ container.find (& # 39 ;. wt-share-count & # 39;), value = parseInt ($ containerCount.html ()) + 1;
$ container.data (& share, value); //$containercount.html(valu A);
os ($ headerCount.length> 0) { //$headercount.html(valu A); }}
os ($ badged.length> 0 && (dataShareType == & # 39; facebook & # 39; || dataShareType == & # 39; twitter & # 39;)) { os ($ badged.hasClass (& # 39; is-visible & # 39;)) { //$badged.html(dat A); } another { //$badged.addclass('is-visible').html(dat A); }} }} }}
}} }); }} }} }, & # 39; .wt-share-button & # 39;) });
Source link