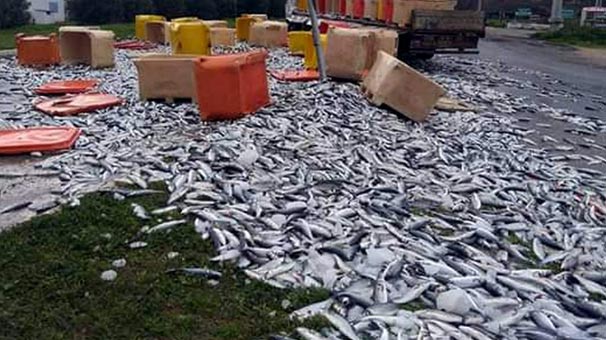 The Bodrum-Soke Accident highway occurred over the junction in the Akyeniköy Dalyan. According to the information obtained; LAND fish load from Muğla, allegedly when the Dalyan junction is due to excessive bending speed to get out of control. Some of the residences that have been filled with fish loaded in the LAND, which the driver found it hard to manage, were scattered on the highway. The fish in the crops caused the Bodrum-Söke highway to be closed for a short period. On all sides of the fish-covered highway, police teams from the region took precautions to prevent accidents.
After the fish were scattered on the way to a specific area, the road could be opened to traffic as one lane.
The citizens who saw the fish that cover the highway can not hide their surprise. An investigation was launched against the accident.