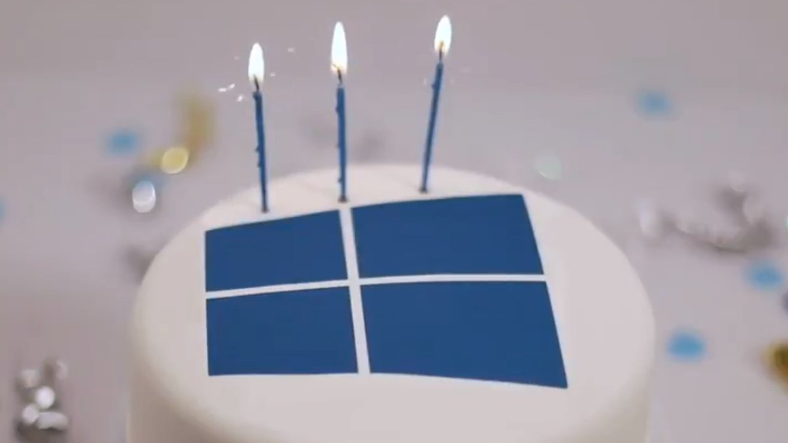 Microsoft Windows, the first graphical user interface of IBM devices we call computers today, first appeared on November 20, 1985. Windows has not lost its popularity in the last 35 years.
Today, when the operating system is mentioned, the first name comes to mind Windows happening. The first appearance of Windows, the product that makes Microsoft Microsoft, exactly 35 years ago, November 20, 1985based on.
Like the first graphical user interface Windowswas a great success and made computer use very easy for many people. While different competitors appear over time, the brand always is to be the most popular succeed.
One time …
Microsoft actually preceded Windows MS-DOS It gained an important place in the computer market. This operating system can be used today by accessing the CMD window. Young Bill Gates, WIMP GUI When the system introduced (Windows, icons, mouse, pointer graphical user interface), many people immediately realized the benefits of the new system.
Microsoft is actually a graphical user interface It was not the first company to offer, nor was it the last. Ease of use and access was something that had never been seen before. In 1987 Windows 2.0Have come with many lawsuits filed by Apple. Although the operating system supports i286 processors, the court found that Microsoft was fine. He-hi-hi Windows 2.1 following.
Three, no strength
Windows 3.0It was released in 1990. Microsoft really is break new ground that was the operating system. It was the first Windows operating system to meet virtual memory and allocated memory for some processes. Two years later, focusing on employee communication in business networks and Windows for Working Groups Launched as Windows 3.1 arrives. At one time, the China-specific Windows 3.2 operating system was introduced.
After these operating systems, this is the first Windows version that many people in our country remember Windows 95 he came. There was a major marketing campaign with the release of Windows 95, Rolling Stones even participated in the campaign. It was the first Windows to run native 32-bit applications, where we could plug and run things without installing drivers ourselves. also Internet explorer it also emerged during this time. Windows 95 was Windows of the internet age.
After this version Windows 98 he came. It was followed by Windows 2000 and Windows ME (Windows Millennium Edition). Because this version of mehteran misali Microsoft loves particles back and forth the era of outgoing Windows versions began.
Kernel panic
Microsoft during this time Windows NT is working on it. This completely new version of Windows had nothing to do with DOS. It is completely aimed at companies. Companies Using DOS not giving up. The fact that people chose Windows 2000 over Windows ME prompted the company to rethink this issue.
A year later, the legendary operating system where the majority of the young generation met with computers. Windows XP he came. Windows XP had variants rather than different versions. Literally like a tray into tablets, computers, servers and ATMs He made great success with his special variants and achieved great success.
In the same period Windows CE also appeared. A kernel in this operating system developed for small computers Windows Mobile It was also used for. While the fact that we do not see a Windows Mobile phone suggests the fate of this operating system, it has been an inspiring attempt for many. Yet the two systems were completely incompatible.
The operating system that makes you say no way: Windows Vista
Windows Vista first In 2006 appeared. At a time when Windows XP had virtually all computers, this operating system brought a new and striking design and increased security. The system, which is very popular at first glance, is starting to look a little careful discomfort give. The system was huge, using the codes of the last 15 years in a mixed way. Older machines were not uninstalling and almost none of the servers were compatible with this system.
During this time, Microsoft Mojave ProjesiI launched it. The project, which was essentially a version of using Vista to mix medicine into their food to give drugs to pets, failed to get Vista leaner, and people were sticking to XP even more.
Windows 7 is coming
Microsoft the wrong way it went in with Vista Windows 7 He decided to date with. techniques from the XP shell of the operating system in 2009. Vista offered experience. The codes were more agile, the system faster, lighter in weight and better compatibility. Windows in high market share managed to become the operating system that arrived. It also added features like multitasking and home networking to our lives.
During this time, the operating system market was also very colorful. Smartphones, tablets, laptopsSaying Wi-Fi, he turned to the fair. As Apple begins to bring Mac experiences to more people iOS shining in the smartphone market. Google giving Linux based on Android focus on the operating system.
Windows 8 and 8.1: That didn't happen
Microsoft already has Windows 7 He believed that new operating systems would not be very successful starting out of his life. Throw away Windows CE in this time and Windows Phone'a passing. Essentially, the company's promise was to interconnect between mobile and computer. It didn't happen.
Windows 8 He made many useless advances. One of them is "Delete the start key " however, he saw a great comeback. Then Microsoft in a hurry Windows 8.1This operating system was also underdeveloped. Although it solved some problems, it was not enough. At the same time, it began to creep in on performance and demand for Windows Phone.
Although Windows worked hard to fix the problems during this time, it was not enough. Microsoft once he trimmed off the branches he was riding himself. There was no computer for humans = Windows anymore.
Windows 10: re-dreaming of Windows
When we come today, Windows is pretty radical renewal It had become a requirement. Microsoft has done just that. In this time, the company was too Satya Nadella he came. For the first time, the company the only undisputed judge not.
Windows 10 It may not have been the biggest change in operating system, but it did see the biggest change in Windows history in a strategic sense. Previously Windows was a product, which is now as a service started to be sold.
Following an aggressive policy with this operating system, Microsoft has been using Windows 10 for a very long time. free upgrade presented as. Even those who use Windows 7 or Windows 8.1 as a pirate could get the licensed version without question.
Windows phone in process quietly remove it from the market. When Microsoft bought Nokia, thousands of employees were either transferred to other departments or fired. The company is the first today Android device with operating system Surface duo working on.
Microsoft Windows is now middle-aged living coming. Just like us, we are Windows birthday, which sometimes makes mistakes, sometimes loses its way but somehow Like the Webtekno family we are celebrating. The computer world today probably wouldn't exist without Windows.
Source:
https://www.xda-developers.com/microsoft-windows-turned-35-from-ms-dos-to-android/
$(function(){
//facebook window.fbAsyncInit = function() { FB.init({ appId : '1037724072951294', xfbml : true, version : 'v2.5' }); };
(function(d, s, id){ var js, fjs = d.getElementsByTagName(s)[0]; if (d.getElementById(id)) {return;} js = d.createElement(s); js.id = id; js.src = "https://connect.facebook.net/tr_TR/sdk.js"; fjs.parentNode.insertBefore(js, fjs); }(document, 'script', 'facebook-jssdk'));
$('body').on({ click: function() { // facebook save button ajax FB.XFBML.parse(); } }, '.facebook-save');
// share scroll if ($('.content-sticky').length > 0) { if ($(window).width() >= 768) { $(window).on('scroll', function () { var scrollTop = $(this).scrollTop(); $('article').each(function () { if (scrollTop >= ($(this).find('.content-body').offset().top - 76)) { $(this).find('.content-sticky').addClass('sticky'); if (scrollTop >= ($(this).find('.content-body').offset().top + $(this).find('.content-body').height() - ($(this).find('.content-sticky').height() + 92))) { $(this).find('.content-sticky').removeClass('sticky'); $(this).find('.content-sticky').css({'bottom': '0px', 'top': 'auto'}); } else { $(this).find('.content-sticky').addClass('sticky').css({ 'bottom': 'initial', 'top': '76px' }); } } else { $(this).find('.content-sticky').removeClass('sticky').css({'bottom': 'auto', 'top': '0'}); } }); }); } }
// share click $('body').on({ click: function (){ var $this = $(this), dataShareType = $this.attr('data-share-type'), dataType = $this.attr('data-type'), dataId = $this.attr('data-id'), dataPostUrl = $this.attr('data-post-url'), dataTitle = $this.attr('data-title'), dataSef = $this.attr('data-sef');
switch(dataShareType) { case 'facebook': FB.ui({ method: 'share', href: dataSef, }, function(response){ if (response && !response.error_message) { updateHit(); } });
break;
case 'twitter': shareWindow('https://twitter.com/intent/tweet?via=webtekno&text="+encodeURIComponent(dataTitle) + " %E2%96%B6 ' + encodeURIComponent(dataSef)); updateHit(); break;
case 'gplus': shareWindow('https://plus.google.com/share?url=" + encodeURIComponent(dataSef)); updateHit(); break;
case "mail': window.location.href="https://news.google.com/__i/rss/rd/articles/mailto:?subject=" + encodeURIComponent(dataTitle) +'&body='+ encodeURIComponent(dataSef); //updateHit(); break;
case 'whatsapp': window.location.href="whatsapp://send?text=" + encodeURIComponent(dataTitle) +' %E2%96%B6 '+ encodeURIComponent(dataSef); updateHit(); break; }
function shareWindow (url) { window.open(url, "_blank", "toolbar=yes, scrollbars=yes, resizable=yes, top=500, left=500, width=400, height=400"); }
function updateHit () { $.ajax({ type: "POST", url: dataPostUrl, data: {contentId: dataId, contentType: dataType, shareType: dataShareType}, success: function(data) {
if ($('.video-showcase').length > 0) { var $container = $('.video-showcase'); } else if ($('article[data-id="' + dataId + '"]').length > 0) { var $container = $('article[data-id="' + dataId + '"]'); } else if ($('.wt-share-item[data-id="' + dataId + '"]').length > 0) { var $container = $('.wt-share-item[data-id="' + dataId + '"]'); } else { $container = null; }
//var $container = dataType == 'video' ? $('.video-showcase') : $('article[data-id="' + dataId + '"]');
if ( $container != null && $container.length > 0 ) { var $badged = $container.find('.wt-share-badge-' + dataShareType);
var $headerCount = $('.content-header').find('.wt-share-count'), $containerCount = $container.find('.wt-share-count'), value = parseInt($containerCount.html()) + 1;
$container.data('share', value); //$containerCount.html(value);
if ($headerCount.length > 0) { //$headerCount.html(value); }
if ( $badged.length > 0 && (dataShareType == 'facebook' || dataShareType == 'twitter')) { if ($badged.hasClass('is-visible')) { //$badged.html(data); } else { //$badged.addClass('is-visible').html(data); } } }
} }); } } }, '.wt-share-button') });