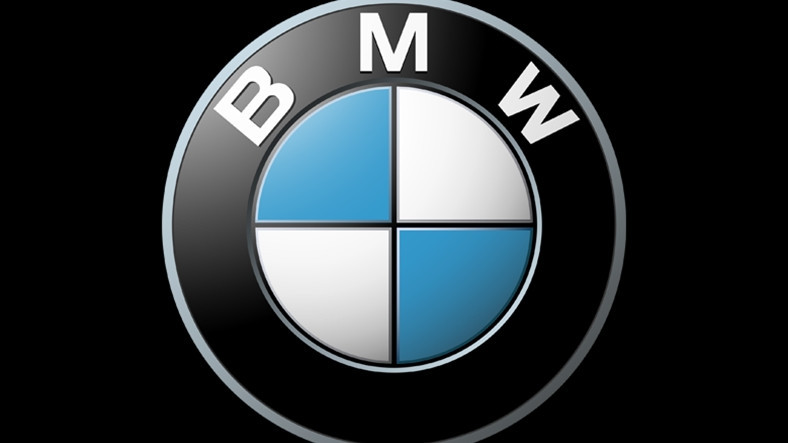 BMW has announced that it is working on a car that can be raised in the light of the moon.
Today BMW announced very interesting innovation news. According to the announcement made by the automobile manufacturer, the wipers on future wind vehicle branded vehicles will be operated automatically. BMW has more interesting news than this. This innovation, known as BMW Lunar Paint, enables drivers to refill their vehicles in the light of the moon.
The company said in a short statement ŞirketThe BMW is not an exception in the last feature that we can push electric car limits. Lunar Paint BMW will use photovoltaic technology to recharge the battery in dark hours of the night. he said.
For this innovative innovation, the company did not provide a detailed explanation. The project is expected to work on the final stage again. BMW also offers a month's charge pad of charge that you can charge at home.
This news on the BMW Blog, of course, did not escape the readers eye. At the bottom of the news is a 1st April joke.
Kaynak : https://www.bmwblog.com/2019/04/01/charge-your-electrified-car-at-night-with-bmw-lunar-paint/
$ (Function)
// facebook window.fbAsyncInit = function () { fb.init ({ appId: '1037724072951294 & # 39; xfbml: true, version: v2.5 & # 39; }); };
(function (d, s, id) { var js, fjs = d.getElementsByTagName (s)[0]; if (d.getElementById (id)) {return;} js = d.createElement (s); js.id = id; js.src = "http://connect.facebook.net/en_US/sdk.js"; fjs.parentNode.insert Previous (js, fjs); } (document, 'script', 'facebook-jssdk'));
$ ('Body'). Ten ({ click: function () { // facebook save ajax button If fb.xfbml.p (); } }; '.Bookbook-save';
// scrolling shares length ($ ('.- content-sticky') up to 0) { if ($ (window) .width ()> = 768) { $ (window) .on ('scroll', function () { have scrollTop = $ (this) .scrollTop (); $ ('Article') the same (function) if (scrollTop> = ($ (this).) (). $ (This) .find ('Content-sticky') AddClass ('sticky';); ((.) .find) (+. body (content)) height () - ($ (this .find (.-- content-sticky)) height () + 92)) { $ (This) .find ('Content-sticky.') RemoveClass ('sticky';); $ (this) .ffind ('. content-sticky'). css ('bottom': '0px', 'top': 'auto'); } other { $ (This) .find ('. Will contain-sticky'). AddClass ('sticky'). Css ({ 'Bottom': 'initial', 'Top': '76px'; }); } } other { $ (this) .ffind ('.- content-sticky') .DeleteClass ('sticky'). css ('bottom'): &; auto, &; 'top'; '); } }); }); } }
// shareholding $ ('Body'). Ten ({ click: function () { var $ this = $ (this), dataShareType = $ this.attr ('type-share-data'), dataType = $ this.attr ('data type'), dataId = $ this.attr ('data-id'), dataPostUrl = $ this.attr ('data-mail-url'), dataTitle = $ this.attr ('data title'), dataSef = $ this.attr ('data-');
switch (dataShareType) { for 'facebook'; fb.u o ({ method: 'share', href: dataSef, }, function (response) { if (reply & & reply.error_message) { updatehit (); } });
cutting;
for twitter & # 39; shareWindow (https: //twitter.com/intent/tweet. )); updatehit (); cutting;
for gplus & # 39; shareWindow (https: //plus.google.com/share = encodeURIComponent (dataSef)); updatehit (); cutting;
for mail & mail: window.location.href =? mailto:? subject = & # 39; + encodeURIComponent (dataTitle) & body = & # 39; + encodeURIComponent (dataSef); // updatehit (); cutting;
for whatsapp: t window.location.href = whatsapp: // send? text = & # 39; + encodeURIComponent (dataTitle) + # 39;% E2% 96% B6 & # 39; + encodeURIComponent (dataSef); updatehit (); cutting; }
shareWindow function (url) { window.open (url, "_blank", "toolbar = yes, scrollbars = ie, resizable = yes, top = 500, left = 500, width = 400, height = 400"); }
update functionHit () { $ .Ajax ({ type: "POST", url: dataPostUrl, data: {contentId: dataId, contentType: dataType, shareType: dataShareType}, success: function (data) {
length ($ ('.-- video display') up to 0) { var $ container = $ ('video-display'); } other if (article ($)[data-id="' + dataId + '"]>>>>> {) var $ container = article ($)[data-id="' + dataId + '"]'; } another if ($ (& 39 '. wt-share-item)[data-id="' + dataId + '"]>>>>> {) var $ container = $ ('wt-share-item[data-id="' + dataId + '"]'; } other { $ container = null; }
// var $ container = dataType == 'video'; $ ('. Video-display'): $ ('article'[data-id="' + dataId + '"]';
if ($ container! = null & & $ container.length> 0) { $ $ badged = $ container.find ('wt-share-badge-- ++ dataShareType);
find $ headerCount = $ ('.- header-header'). $ containerCount = $ container.find ('wt-share-count'), value = parseInt ($ containerCount.html ()) + 1;
$ container.data ('share', value); //$containercount.html(valu A);
os ($ headerCount.length> 0) { //$headercount.html(valu A); }
if ($ badged.length> 0 && (dataShareType == 'facebook') dataShareType = 'twitter') if ($ badged.hasClass ('visible'); //$badged.html(dat A); } other { //$badged.addclass('is-visible').html(dat A); } } }
} }); } } }, '.Tut-share-button') });
Source link