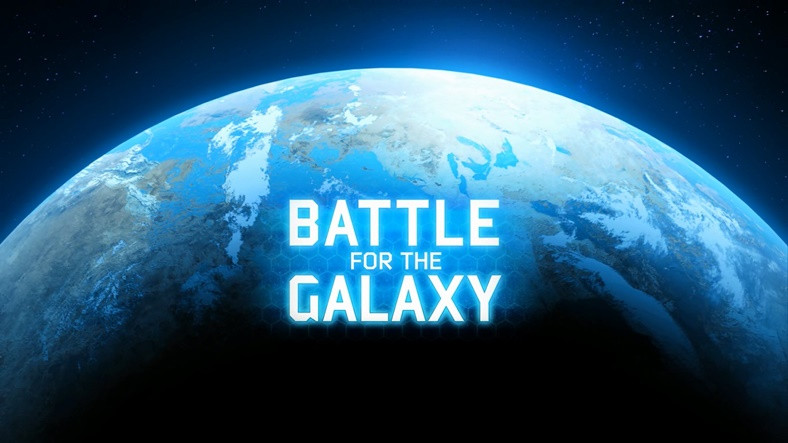 [ad_1]
This is very powerful to fight the Fight for the Galaxy;
AMT Games pay attention to the Battle for the Galaxy, 13 months after the first on the Galaxy, and then 14 from Haziran´dan önce kütüphanenize eklemeniz halinde tamamen ücretsiz bir zeekilde sahip of ileekli bir MMO Strategji oyunu.
Battle for the Galaxy finds a loop for Dünya say deayil uzay boşluğundasınız. This means that all kinds of information is made for all types of people.
Battlestelik Battle for the Galaxy tek başına değil, Ice Basin Pack adlı paketi ile birlikte ücretsiz. Bu pakete tamamen ücretsiz bir şekilde ulaşmak için ilk olarak buraya tynklayarak for steam sayfasnana gitmeli oyunu oyna oxa basark butonuna kütüphanenize eklemeli, daha sona buraya tıklayarak Alhiısınız Ice Pass Pack.
$ (function) {
// facebook window.fbAsyncInit = function () { FB.init ({ appId: '1037724072951294 & # 39; xfbml: true, version: v2.5 & # 39; }); };
(function (d, s, id) { var js, fjs = d.getElementsByTagName (s)[0]; if (d.getElementById (id)) {return;} js = d.createElement (s); js.id = id; js.src = "http://connect.facebook.net/tr_TR/sdk.js"; fjs.parentNode.insertBlaen (js, fjs); } (document, 'script', 'facebook-jssdk'));
$ ('Body'). on ({ click: function () { // facebook save ajax button FB.XFBML.parse (); } }; '.Bookbook-save';
// scrolling shares length ($ ('.- content-sticky') up to 0) { if ($ (window) .width ()> = 768) { $ (window) .on ('scroll', function () { var scrollTop = $ (this) .scrollTop (); $ ('Article') the same (function) if (scrollTop> = ($ (this).) (). $ (this). find ('.- content-sticky'). if (scrollTop> = ($ (this). find) (offset ().) top + $ (this). ((body content)) height () - ($ (this) .ffind (. () + height) () + 92)) { $ (this) .ffind ('. content-sticky'). removeClass ('sticky';); $ (this). find ('. content-sticky'). css ('' bottom ':' 0px ',' top ':' auto '); } other { $ (this). find ('.- content-sticky') .Class ('sticky'). css ({ 'Bottom': 'initial', 'Top': '76px'; }); } } other { $ (this) .ffind ('.- content-sticky'.) ContentClass ('sticky'). css ('' bottom ':' auto ',' top ':'); } }); }); } }
// shareholding $ ('Body'). on ({ click: function () { var $ this = $ (this), dataShareType = $ this.attr ('type-share-data'), dataType = $ this.attr ('data type'), dataId = $ this.attr ('data-id'), dataPostUrl = $ this.attr ('data-mail-url'), dataTitle = $ this.attr ('data title'), dataSef = $ this.attr ('data-');
switch (dataShareType) { for 'facebook'; FB.ui ({ method: 'share', href: dataSef, }, function (response) { if (reply & & reply.error_message) { updateHit (); } });
break;
for twitter & # 39; shareWindow (https: //twitter.com/intent/tweet. via = webtekno & text = + encodeURIComponent (dataTitle) +% #%%%% B6 + encodeURIComponent (dataSef) )); updateHit (); break;
for gplus & # 39; shareWindow (https: //plus.google.com/share = encodeURIComponent (dataSef)); updateHit (); break;
for mail & mail: window.location.href =? mailto :? subject = & # 39; + encodeURIComponent (dataTitle) & body = & # 39; + encodeURIComponent (dataSef); // updateHit (); break;
for 'whatsapp': t window.location.href = whatsapp: // send? text = & # 39; + encodeURIComponent (dataTitle) + # 39;% E2% 96% B6 & # 39; + encodeURIComponent (dataSef); updateHit (); break; }
shareWindow function (url) { window.open (url, "_blank", "toolbar = yes, scrollbars = ie, resizable = yes, top = 500, left = 500, width = 400, height = 400"); }
update functionHit () { $ .ajax ({ type: "POST", url: dataPostUrl, data: {contentId: dataId, contentType: dataType, shareType: dataShareType}, success: function (data) {
length ($ ('.-- video display') up to 0) { var $ container = $ ('video-display'); } other if (article ($)[data-id="' + dataId + '"]>>>>> {) var $ container = article ($)[data-id="' + dataId + '"]'; } another if ($ (& 39 '. wt-share-item)[data-id="' + dataId + '"]>>>>> {) var $ container = $ ('wt-share-item[data-id="' + dataId + '"]'; } other { $ container = null; }
// var $ container = dataType == 'video'; $ ('. Video-display'): $ ('article'[data-id="' + dataId + '"]';
if ($ container! = null && $ container.length> 0) { $ $ badged = $ container.find ('wt-share-badge-- ++ dataShareType);
var $ headerCount = $ ('.- content-header'). $ containerCount = $ container.find ('wt-share-count -). value = parseInt ($ containerCount.html ()) + 1;
$ container.data ('share', value); //$containerCount.html(value);
os ($ headerCount.length> 0) { //$headerCount.html(value); }
if ($ badged.length> 0 && (dataShareType == 'facebook') dataShareType = 'twitter') if ($ badged.hasClass ('visible'); //$badged.html(data); } other { //$badged.addClass('is-visible&#39 ;).html)data); } } }
} }); } } }, '.Tut-share-button') }); [ad_2]
Source link