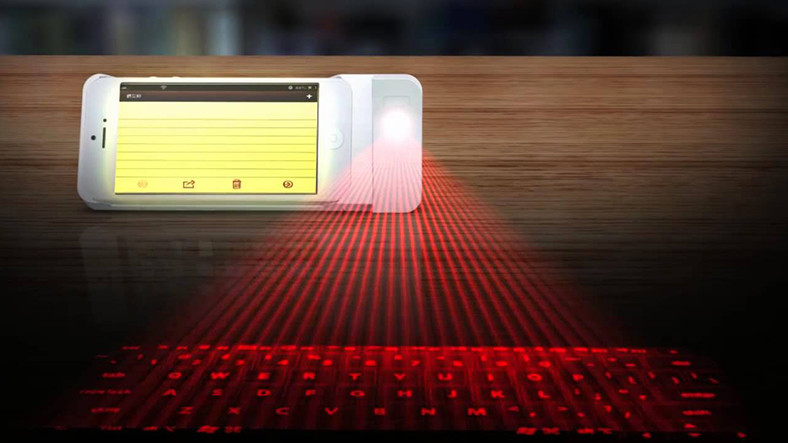 [ad_1]
Currently, with the promotion of technology, gifts such as smartphones, tablets or virtual reality glasses are no longer striking. If you intend to buy a gift, you may be interested in future items.
There are lots of interesting things you can get with today's technology. It seems that some of them come from the future, which are quite impressive and can work well as souvenirs. In this article, we have listed 12 items that appear from the future.
Adjustable heat cups
EmberWhen it comes out, it's a ceramic cup that can be adapted to a very successful product. Many YouTube channels and bloggers liked and liked this cup very much. Ember, thanks to an application that you can install on your phone by adjusting the temperature of your glass allowing you to keep your drink warm.
Call that allows you to make a phone call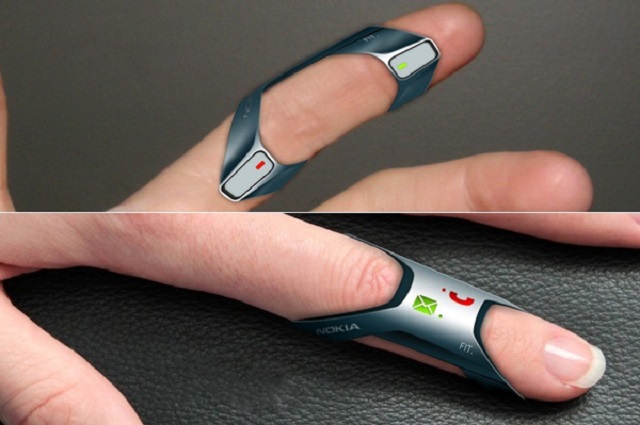 Nokia FitDevice that is still in the concept process. This circular shape device releases you from Bluetooth headset radiation, confirming incoming calls from your finger and pulling your finger to your ear and talking.
Hologram technology
A reality has improved to grow. As you can see above, the hologram technology gives you the opportunity to open your door by entering your password from the virtual keyboard. You can also use an extended reality for fun purposes, such as playing a biliar game where you can see the way the cells follow.
Laser Keyboard
Laser keyboards are quite common. Magic cube The keyboard does not have any physical keys. Because it is a projector that can be projected on the ground with laser beams. The biggest advantage is that it is small and easy to carry, making it a very useful product for independent workers.
Smart Alarm Clock
phillipsA new alarm clock makes it easy to wake up. By emulating daylight, this alarm clock starts to light more than 30 minutes before the alarm sounds, allowing you to wake up with relaxation sounds such as bird sound or wave noise and the sea.
Hunan Light
This small light phone you can install on your computer or smartphone and leafletgives you the right light for your identity and eliminate the defects on your face like acne.
Robot helps you sleep better
SomnoxProduct developed by Dutch scientists for people experiencing sleep problems. This robot is based on the fact that people are more peaceful when they are sleeping. The operation of the robot, breathing the person to keep up, to calm the person and wake up with the lamp in the way they need to wake up in the form of a more comfortable sunshine. .
360 degree camera for smart phones
Axon 360 Portable and convenient 360-degree photo takes smartphone camera, water-even water feature to shoot video. The resolution of the camera is very high and video quality is excellent.
Look inside the bread heater
There may be cases where you do not know if the bread is full, while toast it bread in the morning breakfast. Magimix This is the end of the bakery and you can take your bread without burning.
Pen for shaping coffee shapes
This head of the name CinniBird uses powder products such as ink. This head can be used on the surface of the desired drink or food; sinam, coconut or sugar accessories as you like.
Lamp has been designed for long distance relatives
This lamp is an ideal gift for couples that live from each other. When you turn the light by touching one of these lamps, the other light is at the same time, no matter how far it is. The color of the light changes whenever the lamp is turned on.
Smart weighing scale
Especially important for athletes and craftspeople Nourish This weight with pressures, when placed on the food, contains the values ​​such as sodium, carbon and cholesterol.
We came to the end of the news that we had listed 12 souvenirs that seemed to come from the future. If we can get them with today's technology, what will happen in the near future is a real curiosity. Do not forget to look at our website for more 🙂
Kaynak : https://brightside.me/creativity-design/12-gifts-from-the-future-we-can-buy-today-706310/
$ (Function () {
// facebook window.fbAsyncInit = function () { fb.init ({ appId: & # 39; 1037724072951294 & # 39 ;, xfbml: true, version: & # 39; v2.5 & # 39; }); };
(function (d, s, id) { var js, fjs = d.getElementsByTagName (s)[0]; os (d.getElementById (id)) {return;} js = d.createElement (s); js.id = id; js.src = "http://connect.facebook.net/en_US/sdk.js"; fjs.parentNode.insertBefore (js, fjs); } (document, & script, & # 39; facebook-jssdk & # 39;));
$ (& # 39; Body & # 39;). Deg ({ click: function () { // facebook save ajax button Os fb.xfbml.p (); }} }, & # 39; .facebook-save & # 39;);
// divide scroll os ($ (& # 39 ;. content-sticky & # 39;). hyd> 0) { Os ($ (window) .width ()> = 768) { $ (window) .on (& # 39; scroll & # 39 ;, function () { you have scrollTop = $ (this) .scrollTop (); $ (Article & # 39;). each (function () { os (scroll Top> = ($ (this) .find (& # 39 ;. content-body & # 39;). offset (). top - 76)) { $ (This) .find (& content-adhesive. & # 39;) AddClass (& sticker & # 39;) .; (($ (this) .find (& # 39; content-body & # 39;). offset (). top + $ (this) .find (& content-body & # 39;). height () - ($ (this .find (& # 39; content-sticky & # 39;). height () + 92))) { $ (This) .find (& content-adhesive. & # 39;) RemoveClass (& # 39; sticky & # 39;) .; $ (this) .find (& # 39 ;. content-sticky & # 39;). css (& # 39; & # 39; bottom & # 39;: & # 39; 0px & # 39;, & # 39; top & # 39;: & # 39; auto & # 39;}); } another { $ (This) .find (& content-sticky & # 39;). AddClass (& Sticker & # 39;). Css ({ & Bottom: startup & # 39 ;, & # 39; top & # 39 ;: & # 39; 76px & # 39; }); }} } another { $ (this) .find (& # 39 ;. content-sticky & # 39;). removeClass (& # 39; sticky & # 39;). css (& # 39; & # 39; bottom & # 39;: & # 39; auto & # 39;, & # 39; top & # 39;: & # 39; 0 & # 39;}); }} }); }); }} }}
// share click $ (& # 39; Body & # 39;). Deg ({ click: function () { var $ this = $ (this), dataShareType = $ this.attr (& # 39; data-share-type & # 39;), dataType = $ this.attr (& data type & # 39;), dataId = $ this.attr (& # 39; data-id & # 39;), dataPostUrl = $ this.attr (& # 39; data-post-url & # 39;), dataTitle = $ this.attr (& # 39; data-title & # 39;), dataSef = $ this.attr (& # 39; data-namely & # 39;);
change (dataShareType) { case & facebook & # 39 ;: fb.u o ({ method: & share, href: dataSef, }, function (response) { os (response &&! response.error_message) { updatehit (); }} });
cutting;
case & # 39; twitter & # 39 ;: shareWindow (& https: //twitter.com/intent/tweet? via = webtekno & text = & # 39; + encodeURIComponent (dataTitle) + & # 39;% E2% 96% B6 & # 39; + encodeURIComponent (dataSef )); updatehit (); cutting;
case & # 39 ;: shareWindow (& # 39; https: //plus.google.com/share? url = & # 39; + encodeURIComponent (dataSef)); updatehit (); cutting;
case case & # 39 ;: window.location.href = & # 39; mailto :? subject = & # 39; + encodeURIComponent (dataTitle) + & # 39; & body = & # 39; + encodeURIComponent (dataSef); // updatehit (); cutting;
case & #; whatsapp & # 39; case: window.location.href = & # 39; whatsapp: // send? text = & # 39; + encodeURIComponent (dataTitle) + & # 39;% E2% 96% B6 & # 39; + encodeURIComponent (dataSef); updatehit (); cutting; }}
shareWindow function (url) { window.open (url, "_blank", "toolbar = yes, scrollbars = yes, resizable = yes, top = 500, left = 500, width = 400, height = 400"); }}
updateHit function () { $ .Ajax ({ good: "POST", url: dataPostUrl, data: {contentId: dataId, contentType: dataType, shareType: dataShareType}, success: function (data) {
os ($ (& video-display & # 39;). hyd> 0) { var $ container = $ (& # 39 ;. video-display & # 39;); } another if ($ (& # 39; article[data-id="' + dataId + '"]& # 39;) .faint> 0) { var $ container = $ (& # 39; article[data-id="' + dataId + '"]& # 39;); } else if ($ (& # 39 ;. wt-share-item[data-id="' + dataId + '"]& # 39;) .faint> 0) { var $ container = $ (& # 39 ;. wt-share-item[data-id="' + dataId + '"]& # 39;); } another { $ container = null; }}
// var $ container = dataType == & # 39; video & # 39 ;? $ (Video-display & # 39;): $ (article[data-id="' + dataId + '"]& # 39;);
Os ($ container! = Null && $ container.length> 0) { $ $ badged = $ container.find (& # 39 ;. wt-share-badge - & # 39; + dataShareType);
find $ headerCount = $ (& # 39 ;. content-header & # 39;). find (& quot; wt-share-count & # 39;), $ containerCount = $ container.find (& # 39 ;. wt-share-count & # 39;), value = parseInt ($ containerCount.html ()) + 1;
$ container.data (& share, value); //$containercount.html(valu A);
os ($ headerCount.length> 0) { //$headercount.html(valu A); }}
os ($ badged.length> 0 && (dataShareType == & # 39; facebook & # 39; || dataShareType == & # 39; twitter & # 39;)) { os ($ badged.hasClass (& # 39; is-visible & # 39;)) { //$badged.html(dat A); } another { //$badged.addclass('is-visible').html(dat A); }} }} }}
}} }); }} }} }, & # 39; .wt-share-button & # 39;) }); [ad_2]
Source link