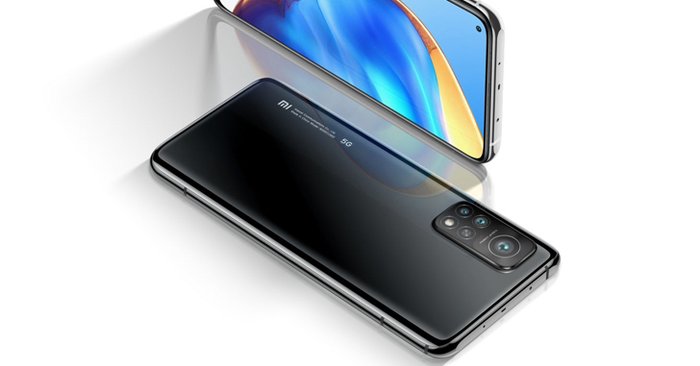 Smartphones are the devices that we carry with us almost 24 hours a day, in addition to the strong performance and best connectivity. Having a machine that will meet every need Lifestyle and being able to do all the work in one device are crucial factors in deciding on a smartphone to get the most value.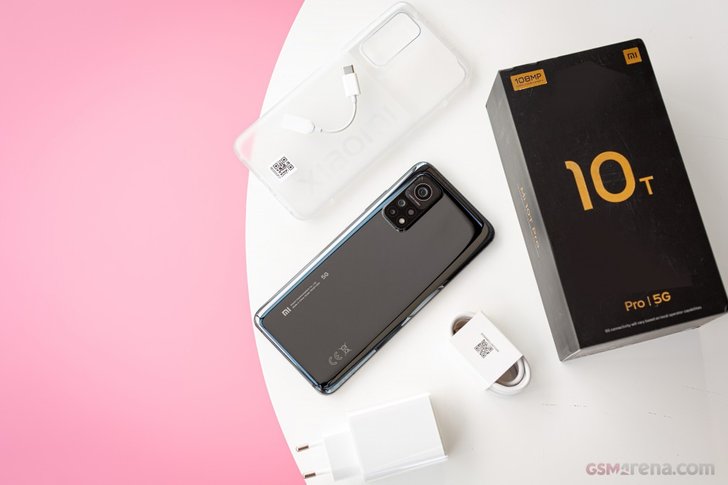 One of the most cost-effective flagship smartphones is the Mi 10T Pro and Mi 10T, and here are 4 reasons to tell you why you should choose Mi 10T Pro and Mi 10T as smart. Your smartphone
1. No problem blurry photography With a 108 megapixel high resolution camera
When taking photos or recording videos, capturing memorable moments for social sharing has become a way for smartphone users to believe that everyone has experienced the problem of taking photos that are unclear. The focus is kept behind the desired moments. Until shooting in low light where details are not complete But all these problems are eliminated when choosing a high-tech smartphone that combines high resolution camera sensor capabilities. And artificial intelligence technology or AI in
Causing the Mi 10T Series to solve those problems By combining the capabilities of the main camera It comes in with a high resolution of 108 megapixels f / 1.69, allowing images to be captured in clear resolution. Until shooting in low light When working with AI, it gives a clear picture. Including having fun features Used as Long Exposure / AI Skyscaping 3.0 photography while using AI to replace the sky, at the same time there is also an additional lens such as a 13-megapixel ultra-wide resolution to capture wide-angle images. Take a small object AND field depth lens resolution (Depth) 2 million pixels to aid in processing The front has a resolution of 20 million pixels, which makes taking beautiful selfies easy.
2. Play games or watch movies without interruption. With a powerful processor and clear display
Using a smartphone to play games and entertainment Become a routine Of course, if the device is not powerful enough Games that play jerky or don't display smoothly Will make the user experience not good enough. Presence of a powerful processor And the fast connection will solve all these problems, so Mi 10T and Mi 10 T Pro opt for Qualcomm® Snapdragon 865TM chipset and have Adreno 650, RAM graphics processor. (RAM) 8GB LPDDR5 and 12GB Industry best 128GB and 256GB UFS3.1 internal memory (ROM) is now available in the leading android segment.
When the device is strong Play the game smoothly. Another factor that can have a big impact on smartphone usage is the screen.
In Mi 10T Series smartphones with a 6.67-inch display, in addition to Full HD + 2400 x 1080 pixels screen resolution that supports the maximum refresh rate of 144Hz, it supports a DCI color gamut. P3 98% offers screen brightness of up to 650 nits, making it usable in all lighting conditions. This model also comes with an AdaptiveSync display that adjusts the screen to match up to seven content levels from 30Hz to 144Hz, so whether you're using eBooks, video streams, gaming to lash. Social media Have a display that provides the sharpest details
3. It can be used all day. With a large battery
When used, everything flows well. But it will come across as the battery runs out quickly, it certainly won't be many people's dream smartphone, so the battery is a factor that makes the Mi 10T Series stand out as well. Because it comes with a large 5000mAh battery, it can be used continuously throughout the day. Even with heavy use AND in case you want to charge the battery With its MMT (Middle Middle Tab) technology and a specially designed 33W wired fast charging process. Making it more convenient This allows the battery to be fully charged in less than 1 hour and more importantly, with a 33W fast charging adapter in the box.
Best value in a flagship smartphone
If you look at the technology and innovations made in the Mi 10T Series above, it is a high-end technology that many brands tend to opt for high-end machines at high prices. Of course, with the vision of Xiao Mi. That wants all consumers to access technology at an affordable price, which means the Mi 10T Series starts at just 12,990 baht, and thus becomes the most cost-effective model in this price range.
When I saw these reasons It further reinforces that Mi 10T Pro and Mi 10T are the best smartphones anyone can own, which will fall in love with them and make it easy for you decide to buy.
You can own Mi 10T Pro, 8GB + 128GB capacity for the price of 13,990 baht, available in JD CENTRAL, Lazada, Shopee and Mi 10T Pro, 8GB + 256GB capacity for 15,990 baht at AIS Store, True Shop, Com7, JAYMART, IT FONE, JD CENTRAL, Lazada, Shopee, Mi Stores and participating stores.
For Mi 10T, capacity 8GB + 128GB, sold at a price of 12,990 baht, available at AIS Store, True Shop, Com7, JAYMART, IT FONE, JD CENTRAL, Lazada, Shopee, Mi Stores and the are involved
Press articles