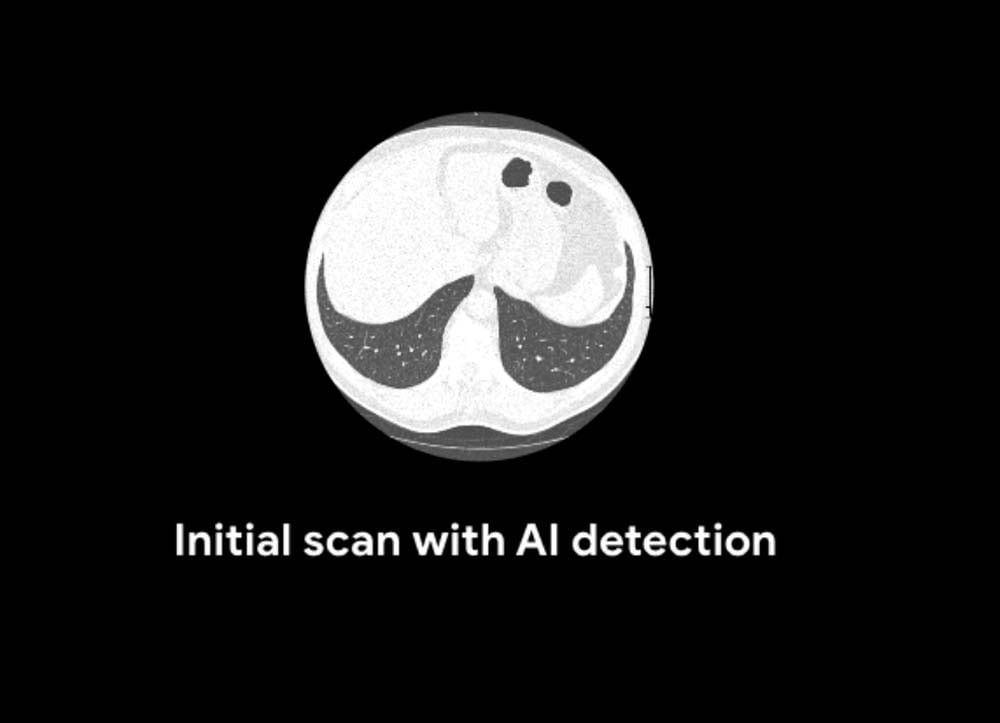 [ad_1]
In particular, the new AI could improve lung cancer screening.
As a "promising step" towards AI diagnosis of lung cancer, Google describes its own research, published in the journal "Nature Medicine".
For three decades, doctors have been looking for reliable ways to better diagnose high risk lung cancer patients, which Google researchers write. "Radiologists need to see through hundreds of 2D images of one CT scan, and cancer can be very small and difficult to identify."
The diagnostic AI for lung cancer, developed since 2017, uses a 3D model of the lungs produced by a scan to predict cancer risk and even detect subtle fiery changes in lung modules.
In addition, the AI ​​considers growth rates of obvious nodules, which may be a possible sign of malignant cancer, when analyzed using previous scans. The data base for AI training was approximately 42,000 CT scans.
More precisely than radiologists
After preliminary testing, Google has the diagnostic AI when analyzing CT scans against six licensed radiologists competing.
The result: The AI ​​was able to detect cancer in five per cent of the test cases escaped by the human specialist. Wrongly diagnosed cancer could be reduced by eleven per cent.
In an incredible patient with no previous cancer, the AI ​​found that previously circulated lung cancer could be "normal. On a HEC measurement scale, measuring the accuracy of KI image recognition, the diagnostic AI reaches 94.4 per cent.
According to Google, only two to four per cent of eligible patients are currently screened for lung cancer. The research demonstrates the potential of KI to optimize the accuracy and consistency of screening, which could improve screening opportunities worldwide.
In the next step, the model will be tested and verified along with clinics in the daily diagnostic. Potential partners can apply here.
Source: Google, Cover picture: Google
Read more about AI in medicine: t
Google AI beats radiologists for diagnosis of lung cancer last modified: 21 May, 2019 by Matthias Bastian
[ad_2]
Source link