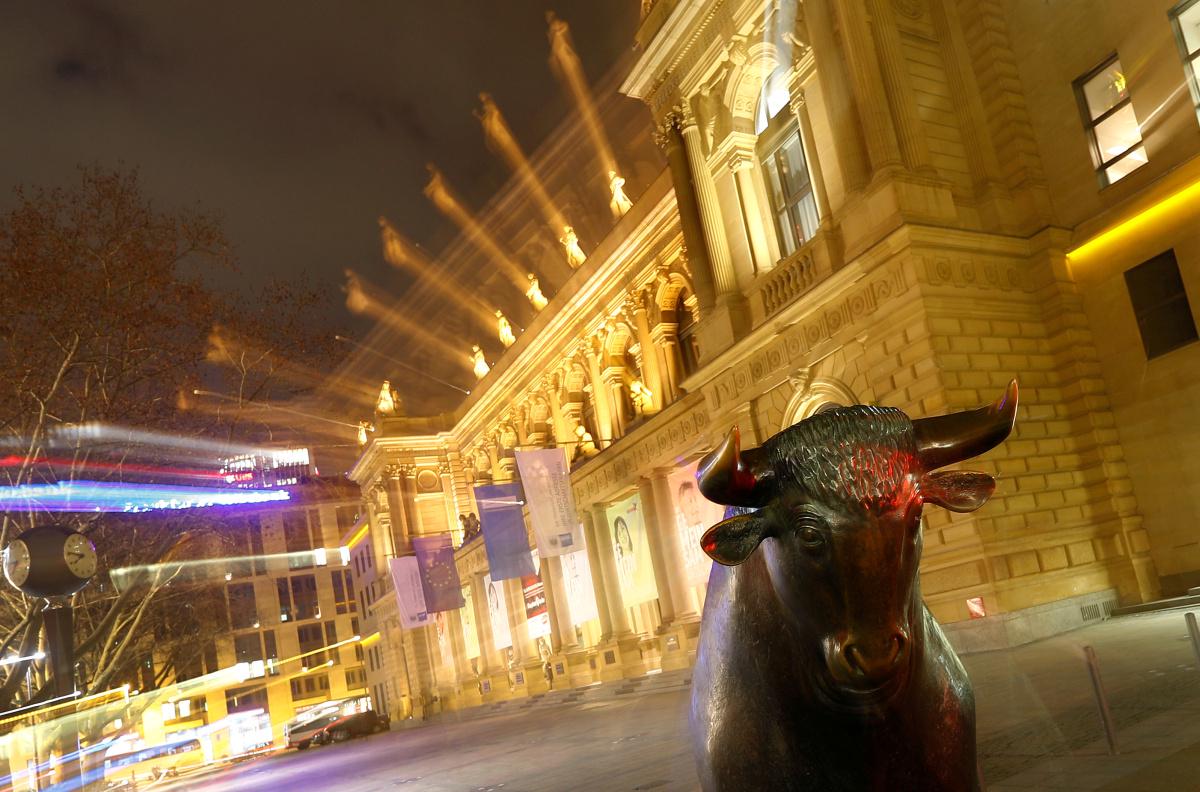 "This year is particularly special in the financial markets as well. The Fed and other central banks have behaved much more aggressively than in the previous financial crisis. One of the consequences is also the record amount – more than 17 trillion US dollars – of debt securities, whose yields are now negative. That's why even the world's biggest managers are wondering whether the classic rule of investing – 60 per cent in shares and 40 per cent in bonds – is still valid. The results are also in other markets. Given the unprecedented rise in the money supply in the US, some analysts are confident that the dollar will continue to lose, and shares promise a year-end high. Gold has been gaining in value for much of this year, but Blackrock, which manages nearly $ 8 trillion in assets, says it will lose its importance in the future due to better-characterized digital currencies."said Jernej Kastelic, head of the financial instruments trading group at NLB.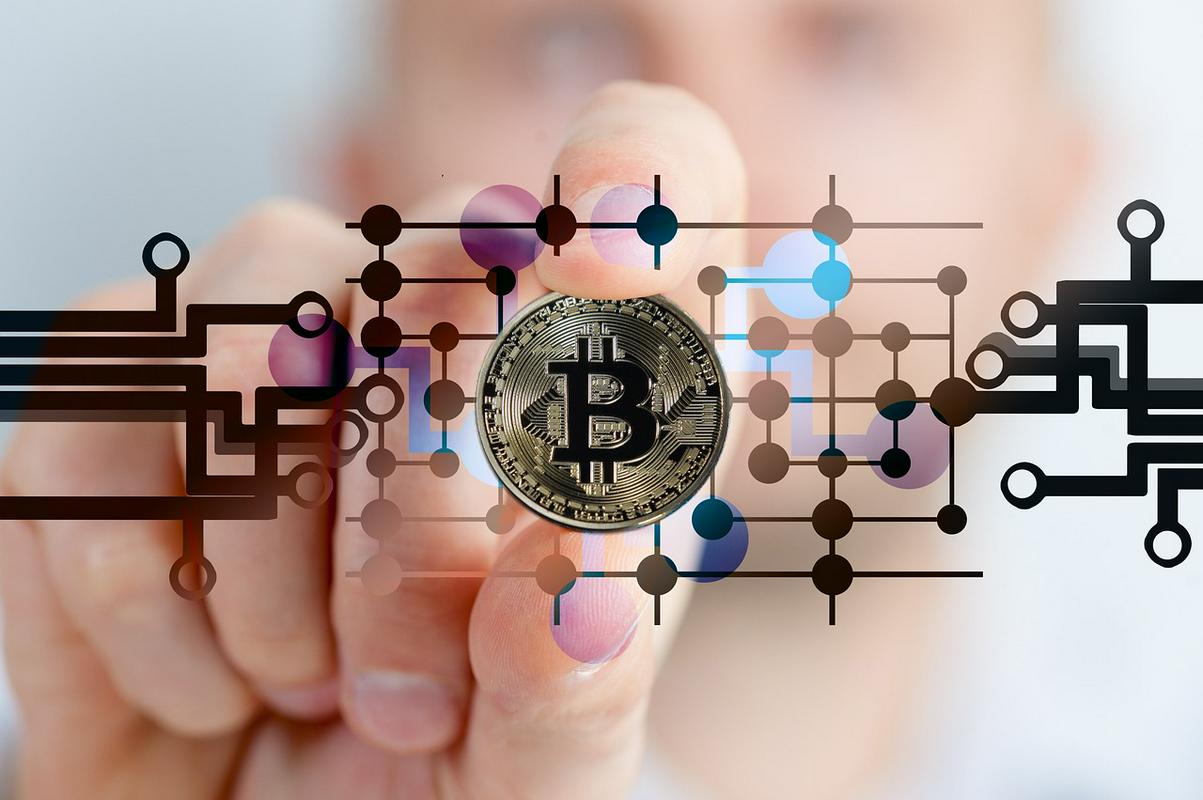 Bitcoin is getting closer to a record $ 20,000 ever
So cryptocurrencies continue to grow, XRP (rippling) jumped as much as 60 percent last week, to $ 0.463, and bitcoin is nearing the record as of December 2017, when its value was 20 thousand dollars, It was just under $ 19,000 yesterday overall. The $ 18,000 limit is very important, if it lasts, a new record will be on hand. A more serious correction, occasionally noted, is still shifting away. While the most important cryptocurrency has crossed a path from $ 3,600 to $ 18,700 in just eight months, the sales pressure is quite small and more and more institutional investors are on the demand side.
| | |
| --- | --- |
| Dow Jones (New York) | 29,263 points (weekly change: + 0.7%) |
| S&P 500 (New York) | 3,557 points (-0.8%) |
| Nasdaq (New York) | 11,854 points (+ 0.2%) |
| DAX30 (Frankfurt) | 13,076 points (+ 0.5%) |
| Nikkei (Tokio) | 25,527 points (+ 0.6%) |
| SBITOP (Ljubljana) | 853 points (+ 2.3%) |
| 10-year Slovenian bonds | Required Earnings: -0.11% |
| US 10 year bonds | minimum return: + 0.83% |
| EUR / USD | 1,1857 (+ 0,2%) |
| EUR / CHF | 1,0798 (+ 0,0%) |
| bitcoin | 18.350 USD (+ 15%) |
| naphtha brent | 45,09 USD (+ 4,6%) |
| gold | 1.870 (-1,1%) |
| evribor (six months) | -0,509% |
Analyst Michael Novogratz, who is often in a bullish mood with bitcoin, notes that bitcoin is replacing gold from more and more investors (incidentally: betting a bull) hedge gold price reserves were close to a minimum of 17 months in the week to 17 November). He believes real growth is only just beginning. He predicts that by the end of next year, the value of the coin will be between 55 and 60 thousand dollars.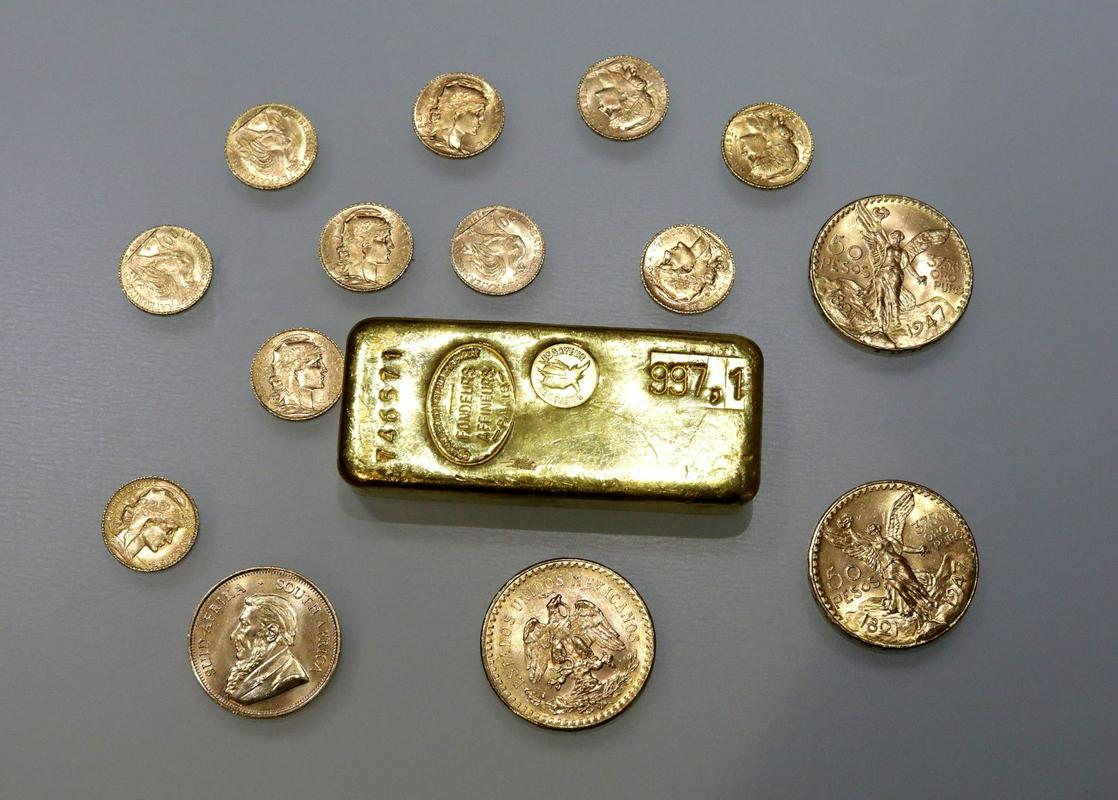 Gold buyers are betting mainly on inflation
Gold fell significantly for the second week in a row, partly because the United States is not yet looking forward to adopting a new fiscal aid package anytime soon. Remarkably, Finance Minister Steven Mnuchin stressed that the support offered to vulnerable groups during the spring wave would be abolished on 31 December. Gold prices, which usually rise when the world is in trouble, surpassed $ 2,000 per 31.1-gram ounce in the summer, and then ran out of power. Outflows of gold-tiered ETFs are on the rise in November. The covid-19 vaccine removes a lot of uncertainty, but (due to the extraordinary measures taken by governments and central banks) there is still a fear of inflation, which could push gold up again in the future.
Similar expectations were already in 2011, when gold prices surpassed $ 1,900 for the first time (due to the collapse of the eurozone at the time) due to all the liquidity measures associated with the 2008 financial crisis, but then the curve turned to down because the world didn't. faced inflation but rather deflation, and the eurozone was resistant to turmoil. So data on inflation and, of course, the dollar movement will be crucial. When the dollar loses, it is almost always positive about gold prices.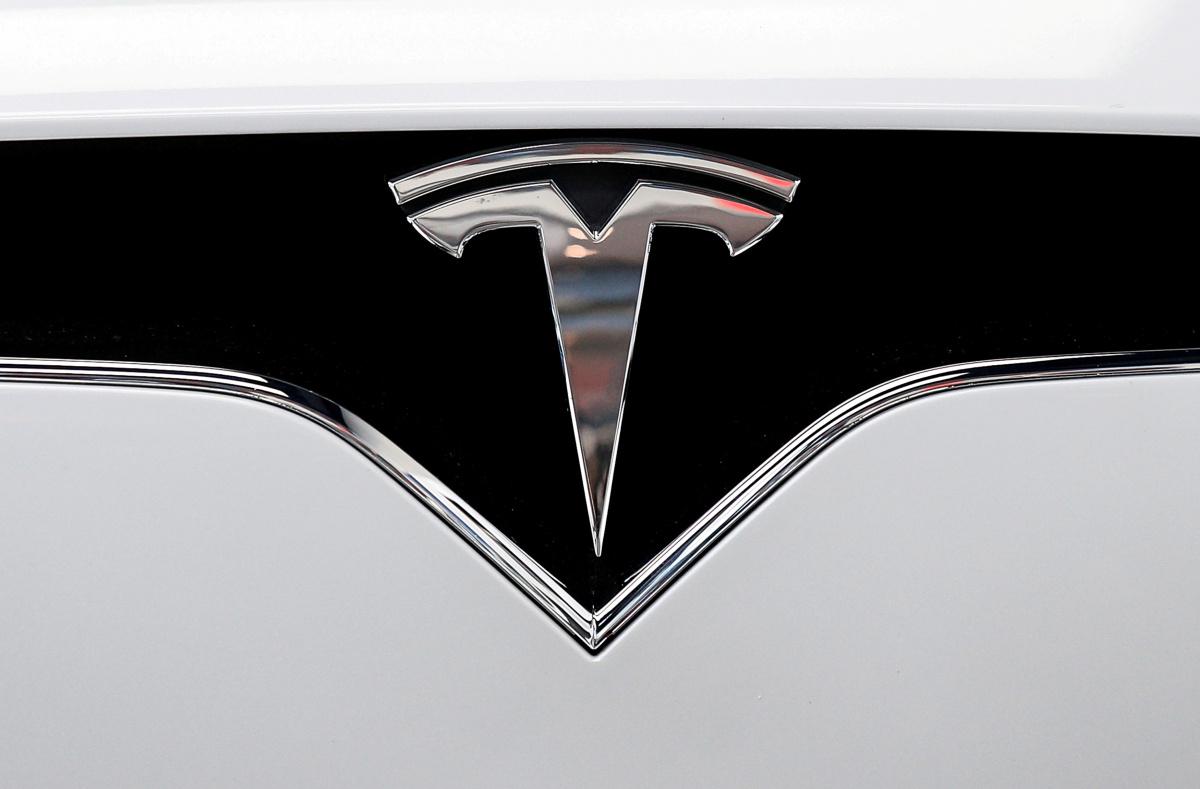 JPMorgan: In the US, GDP will decline in the first quarter
Oil prices rose sharply almost five percent weekly, despite the threat of oversupply again, so that it climbed above $ 45 again. In the background is the hope that Opec + will postpone the decision on the proposed increase in production for at least three months. Wall Street, after an extraordinary two weeks when the Dow Jones climbed 11 percent, has lost slightly in the past five trading days, and the Nasdaq stock market has been gaining. News of the effectiveness of the Moderna coronavirus vaccine raised the Dow Jones and S&P 500 indices to new highs on Monday, then went down. Infections are rising tremendously worldwide, and measures are holding back the economy.
JPMorgan economists are the first to predict that the US will experience a fall (one percent) in GDP in the first quarter of 2021. They forecast 4.5% growth for the second quarter of 2021, and even 6.5% for the third . The Ljubljana Stock Exchange's SBITOP index rose 2.2 percent Monday through Friday, after NLB shares rose 8.2 percent (again above 40 euros) and Krka nearly five percent. In the first nine months, Krka increased its net profit by 22% to EUR 210.14 million. Petrol's profits halved in this period (to 40.5 million euros), and the share price slipped one percent and a half on Friday to 314 euros.
// Production steps of ECMA-262, Edition 6, 22.1.2.1 Array.from||(Array.from=function(){var r;try{r=Symbol.iterator?Symbol.iterator:"Symbol(Symbol.iterator)"}catch //IE11 polyfill if (!String.prototype.includes) { String.prototype.includes = function() { 'use strict'; return String.prototype.indexOf.apply(this, arguments) !== -1; }; }
// Cookie helper var cookieHelper = { getCookie: function(name) { var value = "; " + document.cookie; var parts = value.split("; " + name + "="); if (parts.length == 2) return parts.pop().split(";").shift(); },
setCookie: function(name, value, days) { var d = new Date; d.setTime(d.getTime() + 24*60*60*1000*days); document.cookie = name + "=" + value + ";domain=.rtvslo.si;path=/;expires=" + d.toGMTString(); },
deleteCookie: function(name) { cookieHelper.setCookie(name, '', -1); },
cookieExist: function(cookieName) { if (document.cookie.split(';').filter(function(item) { return item.includes(cookieName + '=') }).length) { //console.log('Cookie founded!'); return true; } return false; } }; // END: Cookie helper
// iProm (function(a,g,b,c){ a[c]=a[c]||function(){ "undefined"===typeof a.ipromNS?(a[c].q=a[c].q||[]).push(arguments):a.ipromNS.execute(arguments)}; var k=function(){ var b=g.getElementsByTagName("script")[0];return function h(f){ var e=f.shift();a[c]("setConfig",{ server:e}); var d=document.createElement("script");0-1){ cookieConsent = true; } var $sid = 'slovenija'; var $ssid = 'gospodarstvo'; if($sid == ''){ $sid = 'default'; } if(cookieConsent == false){ $sid = 'safe'; $ssid = ''; } //console.log('rtvslo',$sid,$ssid); _ipromNS('init', { sitePath: ['rtvslo',$sid,$ssid], cookieConsent: cookieConsent }); // END: iProm
// Dark mode, Comments & Login if (document.cookie.indexOf('darkModeEnabled=true') != -1) document.body.classList.add('dark-mode'); if (document.cookie.indexOf('showComments=true') != -1) document.body.classList.add('show-comments-enabled'); if (document.cookie.indexOf('APISESSION') != -1){ document.body.classList.add('user-logged-in'); }else{ document.body.classList.add('user-logged-out'); }
// Mobile check var mobile = false; var mobile_xs = false;
var checkIfMobile = function checkIfMobile() { var w = window.innerWidth || document.documentElement.clientWidth || document.body.clientWidth;
w < 992 ? (mobile = true) : (mobile = false); // 992px = lg breakpoint w < 576 ? (mobile_xs = true) : (mobile_xs = false); // 576px = sm breakpoint }; checkIfMobile(); window.addEventListener("resize", checkIfMobile); // iOS standalone var isIos = function isIos() { var userAgent = window.navigator.userAgent.toLowerCase(); return /iphone|ipad|ipod/.test(userAgent); }; // Detects if device is on iOS var isInStandaloneMode = function isInStandaloneMode() { return "standalone" in window.navigator && window.navigator.standalone; }; // Detects if device is in iOS standalone mode var showIosNative = false; if (window.location.href.indexOf("show-ios-native") !== -1) document.cookie = "showIosNative=true"; if (document.cookie && document.cookie.indexOf("showIosNative=true") != -1) showIosNative = true; if ((isIos() && isInStandaloneMode() && mobile) || showIosNative) document.body.classList.add("ios-standalone"); // Facebook if(document.cookie && document.cookie.indexOf("cc_social=yes") > -1){ (function(d, s, id) { var js, fjs = d.getElementsByTagName(s)[0]; if (d.getElementById(id)) return; js = d.createElement(s); js.id = id; js.src="https://connect.facebook.net/sl_SI/sdk.js#xfbml=1&autoLogAppEvents=1&version=v3.1&appId=142347525793254"; fjs.parentNode.insertBefore(js, fjs); }(document, 'script', 'facebook-jssdk')); }