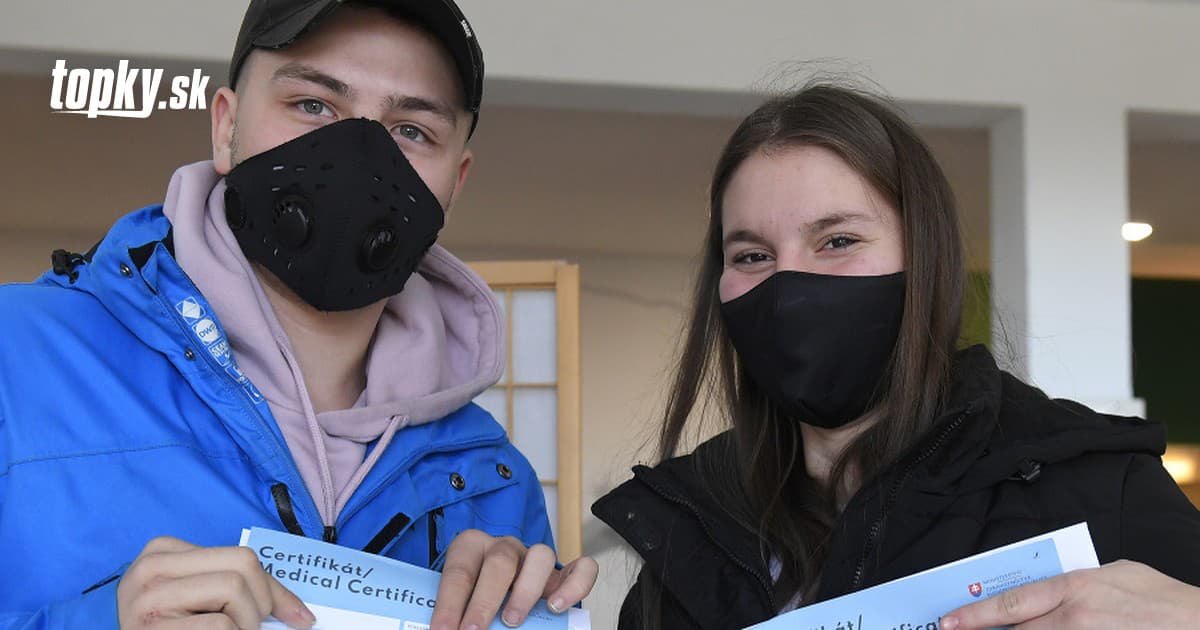 Interest in testing is very low in Trnava municipalities
Interest in area tests for COVID-19 disease in individual areas in the Trnava region is very low. In Trstín in the Trnava area, 174 people experienced the first day of testing, 42 of them came from the neighboring municipalities. During the second day of testing, 31 people have been tested so far, about half of whom are villagers. Only two tests have been positive so far, one on Saturday (November 21) and one on Sunday. None of those tested positive live in Trstín, mayor Peter Hlávek confirmed.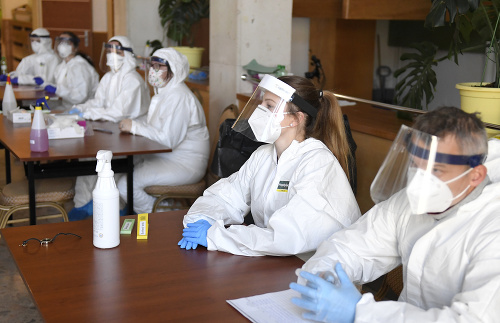 In the village of Trstice in the Galanta area, tests total 3600 people. On Saturday, 270 of them came for testing, another 70 came from the surrounding villages. Five people were tested positive, two domestic and three cross-country. On Sunday, about 100 people passed the test, five of them tested positive, said Mayor Eva Kaczová. There are three stations in the village at two sampling points. "One thing would be enough, as we asked," the mayor said.
It is smooth and peaceful in Čadca, 1601 people came on Saturday
Tests for a new coronavirus in the town of Čadca are smooth and peaceful. Chadčany's mayor, Milan Gura, reported it on the social network on Sunday. "There are no councils anywhere. We don't see a situation at collection points where citizens are coming in large numbers and waiting for subscriptions," evaluate Gura.
The mayor added that 1,601 people came to the collection points in the city on Saturday (Nov. 21) to be tested. "Of these, 21 cases were reported as positive. Infection rate on Saturday was 1.31 percent," quantified.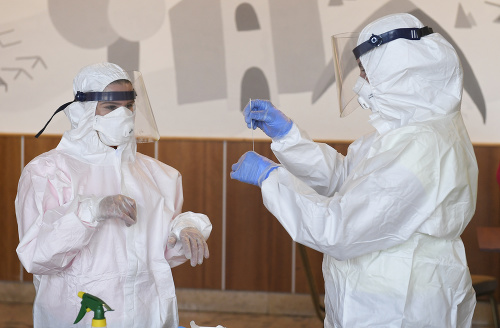 In Slovakia, another round of COVID-19 disease testing through antigen testing is ongoing in several boroughs and cities. More than 400 collection points should be established. They are open from 08:00 to 20:00.
Participation in Sečovce fell even more on Sunday
Interest in voluntary testing for COVID-19 in the town of Sečovce (Trebišov district) remains lower on Sundays than on Saturday (November 21). This was confirmed by the head of the civic office, Ivan Kantor.
There is one gathering place in the city, in the culture house. 211 people tested it on Saturday. "Of these, 37 were not Sečov people. One was positive, who came from the Michalovce area. So far, we are recording 17 people, which is a very low turnout. But we were doing it expect, as it is voluntary. " Kantor said before noon.
People who are not directly from the city also come to experience. "There are also those who go to Germany, for example, and by issuing certificates, they have the certificate from testing as well," said the head.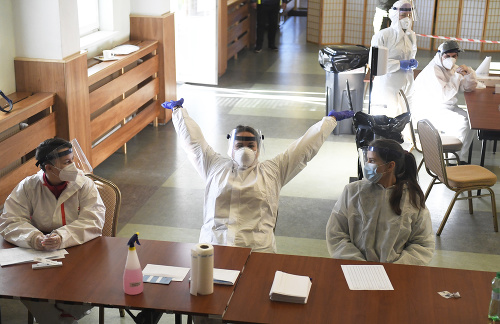 Sečovce was included in the current round of face tests, despite having a total of less than one percent of those tested positive in the last round, exactly 0.73 percent. However, the city appeared on the list separately, with the results being excluded from just one sampling point out of a total of six, where the positive test rate was 1.04 percent. "Separating one area from the rest was probably a mistake, so we're testing it out today," said Kantor. During the tests, which took place on October 30 and November 1, a total of 4,258 people came to the city.
A complete list of municipalities is available on the Internet
The complete list of towns and villages where it is being tested is on the website www.somzodpovedny.sk. There is also information on how it is tested and what if a positive result is achieved. Then you need to go to the 10 day home quarantine.
You can also find more information on Facebook
Up to 8,000 members of the Slovak Republic's Armed Forces (OS) could be assigned to this round of antigen testing. He also assisted the army in previous rounds of testing, the government cabinet had to re-approve its further use.
The weekend tests take place in a total of 458 towns and villages. This time it's voluntary. On Saturday, 68,888 people were tested, of which 1,366 were positive.
window.fbAsyncInit = function() { FB.init({ appId : '214247095256236', // App ID status : true, // check login status cookie : true, // enable cookies to allow the server to access the session xfbml : true // parse XFBML }); FB.Event.subscribe('auth.login', function () { SocialReader.afterLogin(); }); FB.getLoginStatus(function(response){ SocialReader.width = $("#floatile").length > 0 ? "narrow" : "wide"; if ((window.location+"").search("narrow") > 0) SocialReader.width = "narrow"; if ((window.location+"").search("wide") > 0) SocialReader.width = "wide"; SocialReader.showReader(response); }); }; // Load the SDK Asynchronously (function(d){ var js, id = 'facebook-jssdk'; if (d.getElementById(id)) { return; } js = d.createElement('script'); js.id = id; js.async = true; js.src = "https://connect.facebook.net/sk_SK/all.js"; d.getElementsByTagName('head')[0].appendChild(js); }(document));


Source link