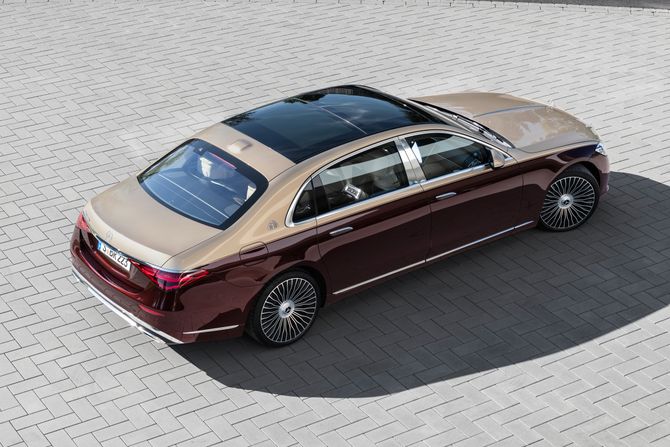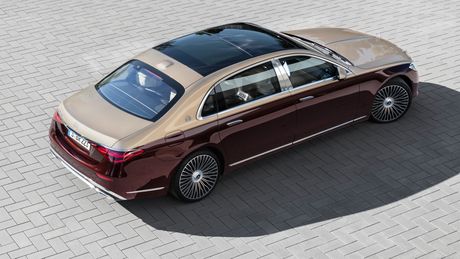 Photo: Mercedes-Benz
Having introduced the new S-Class in early September, anticipating its AMG sports version, Mercedes-Benz has now revealed its ultra-luxury edition with the addition of Maybach in the name.
The Maybach differs from the outside by a different grille and a new front mound, while at the rear there are changes to the air diffuser, as well as the exhaust system heads. In addition, a two-tone body option is also available to customers, with wings and doors in one color and the hood, roof and boot lid in the other.
The luxury sedan is 5,469 millimeters long, which is for noticeable 180 millimeters longer than "common "S-Class, in a version with extended wheelbase. This is guaranteed from the start more than enough space and comfort for travelers, especially those in the back seats.
Mercedes, in terms of drive, was quite "horny on information", so all that is known is that the new Maybach S-Class will improve 4.0-liter V8 biturbo engine with lightweight hybrid technology, which should have at least 500 horsemen, reports on TopSpeed.
In addition to it, a strong one is offered 6.0-liter V12 twin-turbo, also with the help of a lightweight hybrid system, which should release over 600 "a horse" i 1.000 Nm of torque. In addition, power will be provided for the first time to the four points, within 4MATIC Sistema.
Still, in the case of Maybach, the most important thing, really, is the interior and the level of luxury it offers, and that's where Mercedes engineers stood out quite a bit. Instead, it can be said that the rear seats two large, comfy armchairs, which can be adjusted in every imaginable direction.
The latest MBUX interface has been implemented, which also has the current S-Class, with even five OLED displays, which provide enhanced ambience and entertainment, and the system also recognizes rear-seat passenger gestures thanks to 3D laser cameras built into the "air" of the roof.
As announced, Maybach Class S sales in Europe will begin in the spring of 2021, with first deliveries in early summer, while Chinese and American markets will receive their first copies in April next year. The price of the vehicle will be known later.
(Telegraph.rs)
Telegraf.rs reserves all rights over the content. To download the content, see the instructions on the Terms of Use page.