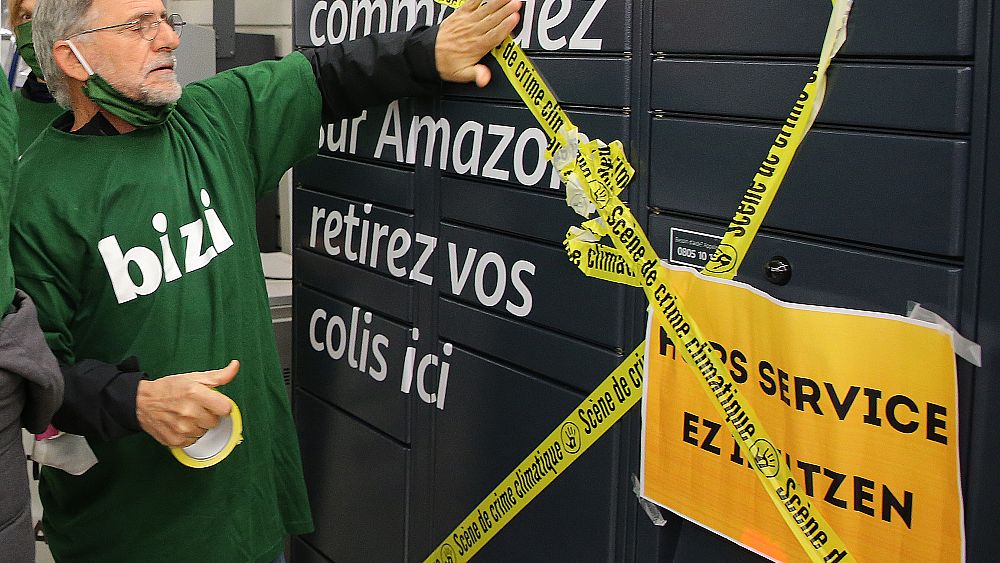 "Make Amazon Pay". Unions posted this message at the company's headquarters in Brussels. They call on the European Union and governments to make sure Amazon pays its employees well, meets environmental standards and pays its taxes.
They say the pandemic has allowed its CEO Jeff Bezos to raise $ 200 billion as employees risk their lives and face a threat if they dare to talk about a decent wage. Oliver Roethig, UNI's European Union regional secretary, explains: "We need the support of governments around the world to make Amazon pay. The EU and the Commission have a key role. That's why we're here. We want to force them to ensure that Amazon has fair pay, environmental respect and tax pay practices to support our companies. "" There are protests and strikes on four continents, in many cities around the world, "says Axelle Van Wynsberghe, an activist at the Progressive International.
In Germany, 2,500 workers began a three-day strike to disrupt Black Friday. Amazon defends itself and talks about "excellent wages" and "great career opportunities in a modern and safe work environment".
At the same time, the company is announcing that it will pay hundreds of millions of dollars in bonus payments to staff used for the holidays in the UK and US.
The American giant saw its sales explode with the pandemic, further complicating the situation for traditional retail businesses.
Source link