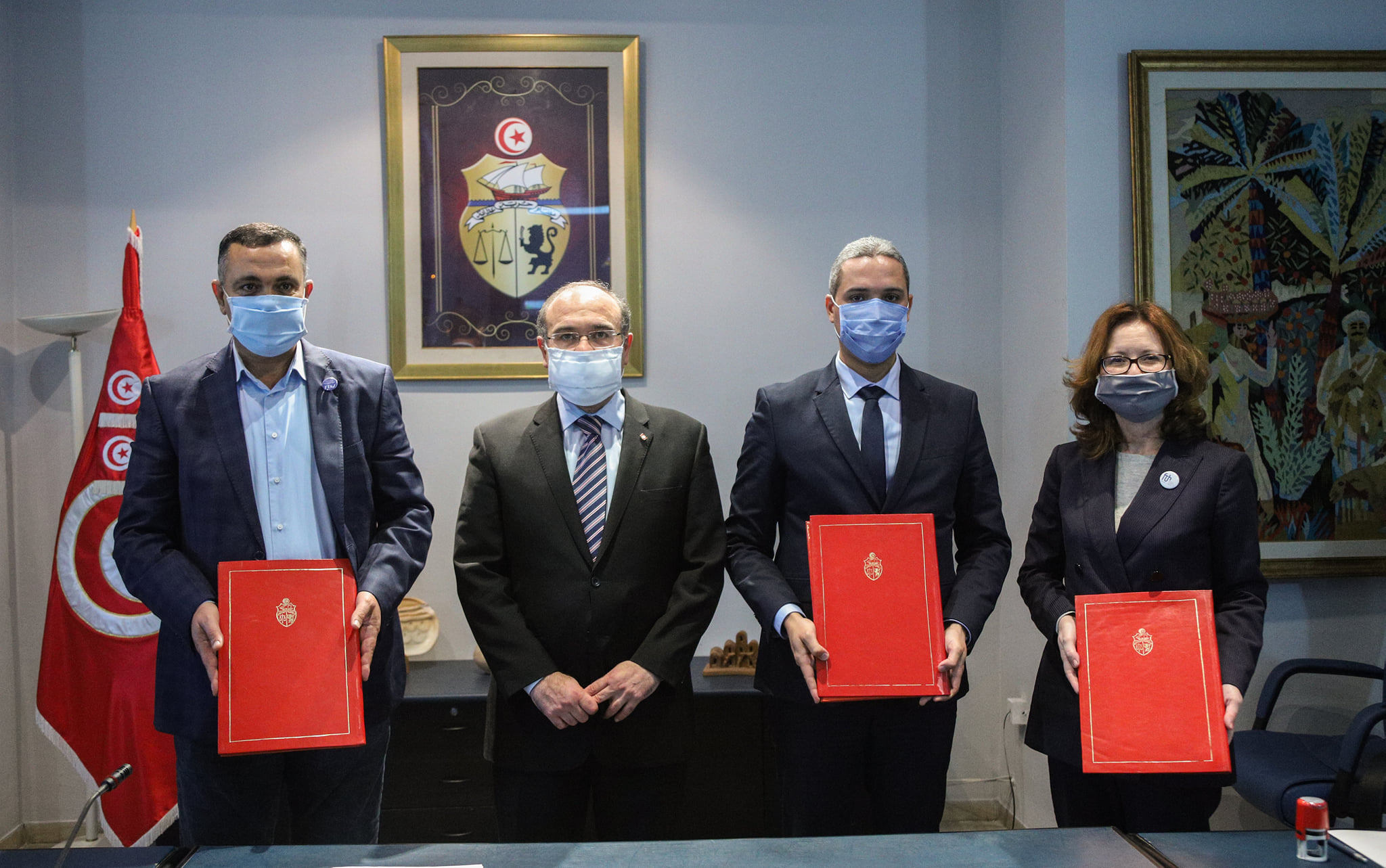 [ad_1]
The Ministry of Tourism stressed that the framework agreement, signed on Friday to promote local tourism, applies to all travel agencies, regardless of the Federations to which they belong and to all tourist accommodation organizations that operate ' legal. .
The agreement was signed by the Tunisian National Tourism Office (ONTT), the Tunisian Hotel Federation (FTH) and the Federation of Tunisian Travel and Tourism Agencies (FTAV) and aims to promote local tourism.
This promotional campaign will be funded by the Competitiveness Development Fund (FODEC), a statement released on Saturday by the FTH said.
This agreement, which covers a period from December 1 to March 31, 2021, aims to boost local tourism that has been heavily impacted by the Covid-19 pandemic.
The ministry recalled that signing the agreement was part of implementing the decision of the Head of Government, during a small ministerial council held on November 6, 2020, setting out the establishment and program of domestic tourism regeneration, until March 31, 2021, and is funded by FODEC.
The ministry noted that the ONTT has been mandated to oversee the implementation of the content of this agreement, which aims to support and promote domestic tourism in partnership with professionals given the after-effects of the Covid-19 pandemic.
The agreement also aims to boost sectors related to domestic tourism, including crafts, restaurants and air transport. The tourism sector is completely paralyzed by the health crisis, with a 70% drop in tourist numbers, in the first eight months of 2020.
[ad_2]
Source link