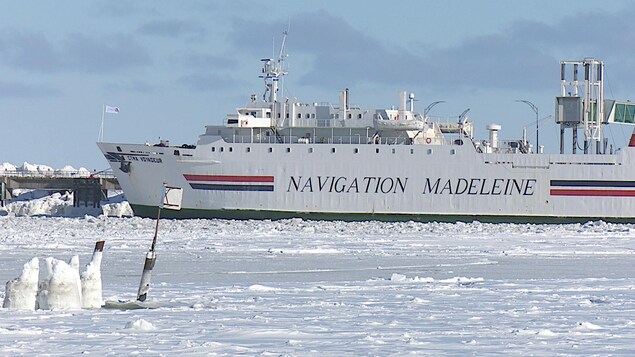 It was impossible for the ship, which has a home port on Magdalen Islands, made its first crossing on Friday due to the winds. Sun … there is ice cream.
A full game of musical chairs has been performed at the Port of Matane since December.
The CTMA Voyageur replaces the CTMA Vacancies, which were no longer available. Both these ships replace Apollo, and have to do more tests before entering the service.
Apollo is a handy ship bought for just over two million dollars by the STQ, with the goal to replace F.-A.-Gauthier.
The last one must stay in a dry dock until the end of the summer due to a problem with thrusters.
All this comes in the Matane port that overcame the people we met on the wharf.
Laughter is full of the world, expresses the first passerby. With the other boat [Apollo] which has just arrived there, is older than Camille-Marcoux. Fi, I think it's a real joke.
Another driver is more optimistic: We will end. Yes. At least we have some ice. It can be good for fishing.
Not all have to lose. Because the CTMA Voyageur was too small, the STQ chartered a plane to get people to walk.
For the time being, flights usually take place between the two banks.
The question now is whether the Madelinot ship will be able to face the ice in the next few days?
The Société des traversiers du Quebec must respond a little later on Sunday.
Source link