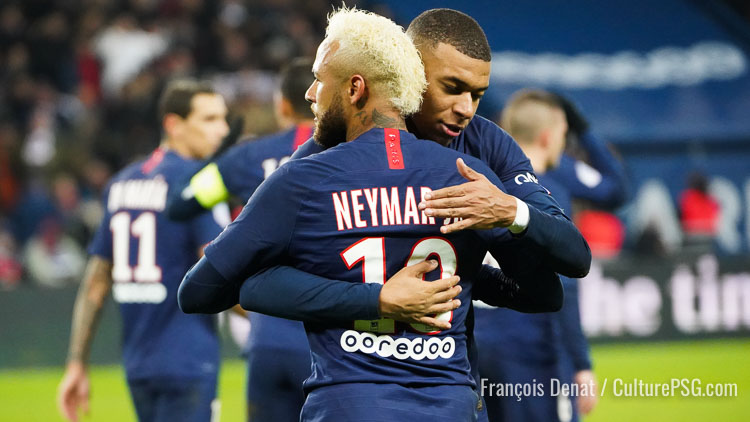 [ad_1]
PSG has just unveiled the group selected for the show in Monaco and it's a little different than expected: Ander Herrera is finally absent while Moise Kean and Neymar are there.
PSG has just unveiled the group that will be leaving for the Principality for the day's game in the Principality and 21 players who make up the Paris group for this Monaco / PSG. The absentees are numerous again (Bernat, Kehrer, Draxler, Gueye, Icardi and Verratti) and surprises have been added to the list of Ander Herrera "Who shot the calf yesterday while training" a "Saved so as not to take any risk of injury. "
On the other hand, the two insecure strikers who were Moise Kean and Neymar were present, returning to training only yesterday. We also find in the group of South American international players like Marquinhos, Paredes or Di Maria who returned late but also Europeans like Danilo, Florenzi, Bakker, Kimpembe or even Mbappé who played midweek.
The group for Monaco / PSG:
Guardians: Navas, Rico, Letellier
Defenders: Marquinhos, Diallo, Kimpembe, Bakker, Dagba, Kurzawa, Florenzi, Pembele
Environments: Walls, Danilo Pereira, Rafinha, Fatigue, Ruiz
Attackers: Kean, Di Maria, Mbappé, Neymar, Sarabia
[ad_2]
Source link