[ad_1]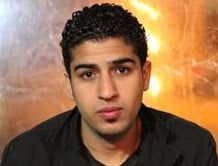 Wrote:

Sherif Adel

Tuesday 21 May 2019


01:36 PM

Sabri al-Minawi, director of Ismaili's football, said Mohammed Awad's goalkeeper, Darwish, lent Saudi's unity, one reason why he was banned from the national team.
The national team, led by Javier Aguirre, revealed a list of 25 players for the African Nations Cup held in Egypt between June 21 and July 19.
"Awad is a notable goalkeeper and was expected to join the team, but he played for the unity team and the site's instability in the games was a great reason for his ban," Miniaoui said in comments special to Yalla Koura.
The team consisted of 4 babysitter: Ahmad Al-Shennawi, Pyramids goalkeeper, Mohammed Al-Shennawi, Al-Ahli goalkeeper, Mahmoud Jensh, Zamalek guard, and Mohammed Abu Jabal, Hares Semouha.
Al-Minawi spoke about the choice of Bahir Mohammedi, the team's defender, noting that he was a player in more than one place, and gained the trust of the technical staff and will have an influential role with the team.
Al-Miniawi also expressed his satisfaction with the choice of Ahmed Ali Kamel, the Arab Contractor attacker. "I supervised his training when I was an artistic director of Isma and he's an excellent player who deserves to play as a national team."
Also read:
Source that speaks about excluding Awad from the team's list: it doesn't have anything to do with what the guard writes t
Features a list of African nations … Suleiman's return .. Suffering Awad … And Pyramids beat Ahli and Zamalek
Omar Jaber to "Yalla Koura": I join the team "I'm happy news that I heard" recently … We want to win the title
[ad_2]
Source link