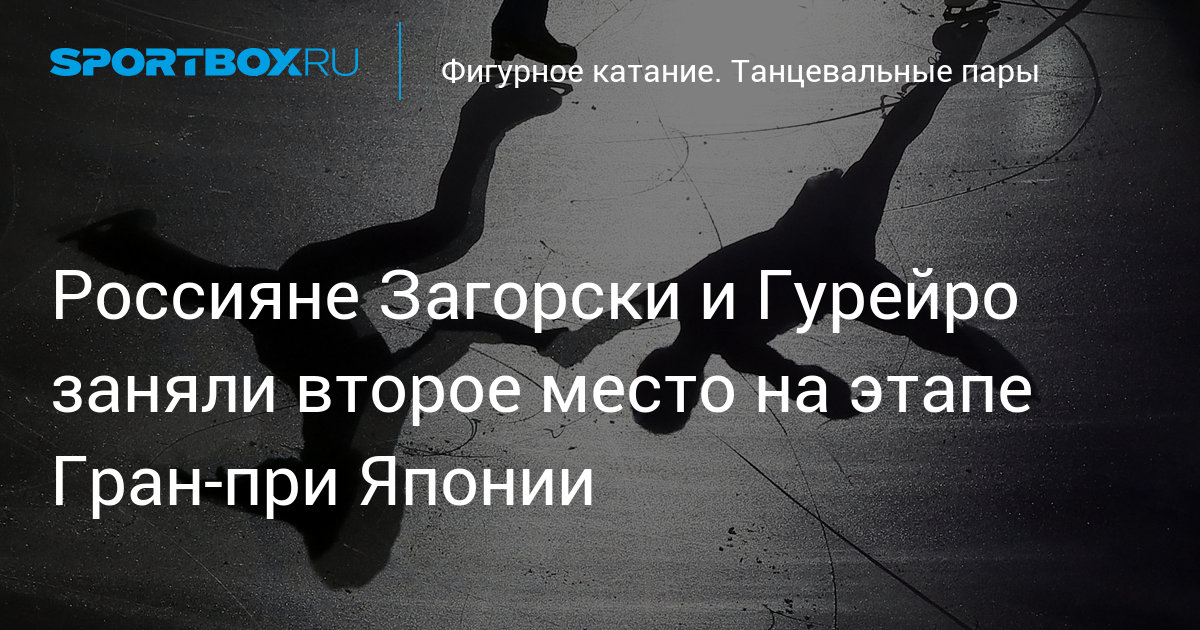 Photo: © Jamie Squire / Staff / Getty Images Sports / Gettyimages.ru
The Russian duke, Tiffany Zagorski and Jonathan Gureyro, were fourth in the free skate program at the Japanese Grand Prix stage. The Russians received 107.56 points for their program. He won the American tendency Caitlin Hawayek and Jean-Luc Baker (113.92) of the free program.
On the amount of two programs (rhythm dance and a free program), Hawaiian and Baker were the first place. Zagorski and Gureiro were second. Rachel Parsons and Jonathon Gureyre were the best three winners.
Grand Prix or Japan. NHK trophy. Hiroshima
Ice dancing
1. Caitlin Hawaiian – Jean-Luc Baker (USA) – 184.63
2. Tiffany Zagorski – Jonathan Gureyro (Russia) – 183.05
3. Rachel Parsons – Michael Parsons (USA) – 178.64
4. Lila Fir – Lewis Gibson (Great Britain) – 177.20
5. Caroline Susic – Shane Firus (Canada) – 169.84
6. Shiyue Wang – Liu Xinyu (China) – 167.96
7. Anastasia Skoptsova – Kirill Aleshin (Russia) – 159.96
8. Misato Komatsubara – Timothy Coleto (Japan) – 154.27
9. Alexandra Nazarova – Maxim Nikitin (Ukraine) – 153.22