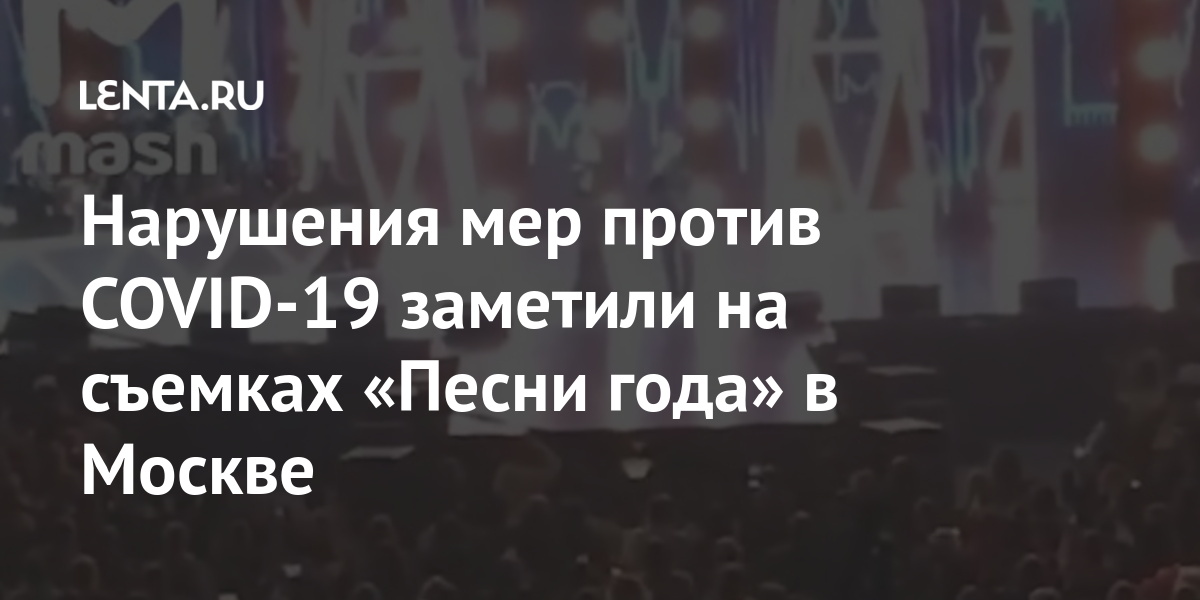 [ad_1]
In Moscow, on the New Year's "Song of the Year" set at VTB-Arena, violations of measures against COVID-19 were noticed. The video of the event was released by the Telegram Mash channel.
The recording shows that the established social distance is not seen at the event. In addition, according to Mash, not all people wore masks. The video shows, including performances of Nikolai Baskov, Sofia Rotaru, Philip Kirkorov.
According to the presenter, the shooting is being conducted by Rossiya TV channel. The VTB-Arena website states that the event will be held in accordance with anti-virus measures. Dima Bilan, Valery Meladze, singer Yolka, Yegor Creed and other musicians are also mentioned among the performers.
Earlier in December, the Ice Palace in St. Petersburg was fined after a speech by Basta, where security measures were not followed. The rapper himself stated that the events were being held taking into account all the requirements of the authorities that were applicable at that time.
[ad_2]
Source link