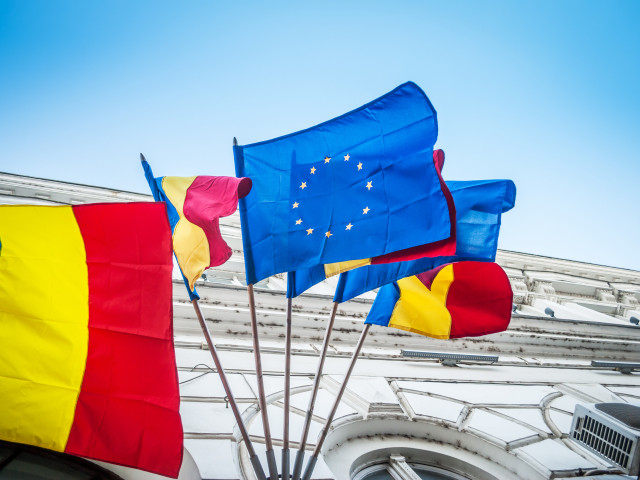 [ad_1]
The European Commission (EC) on Thursday revised significant estimates reducing the economic growth of Romania in 2018, from 4.5% to 3.6%, while in 2019 it is anticipated by 3.8% compared to 3.9% as which was estimated in the spring. Romania's economic growth will be lower than Slovakia, Poland or Serbia and only 0.01 percentage points above Bulgaria.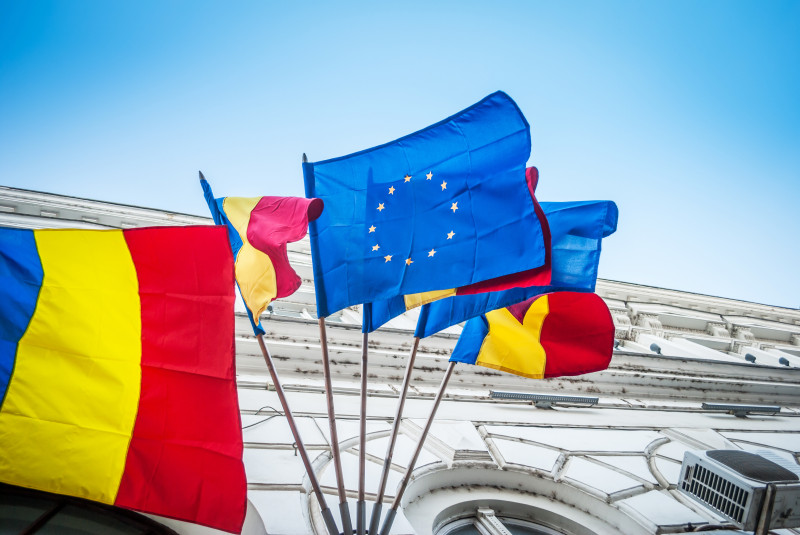 For the year 2020, the EU Executive sets out in advance of 3.6%. "The economic prosperity of Romania is calming as the growth rate of private use slows down and the negative contribution of net exports to growth continues to worsen. It is projected that GDP will grow more modest over the predicted period, "said the European Commission's forecasts.
In 2019 and 2020, private use would continue to slow down as moderation of nominal salary growth and inflation will continue to affect the revenue available. However, private use will continue to be the main driver of growth, underline the Community Executive.
According to figures released Thursday by the European Commission, domestic demand will have a contribution of 4.2% to GDP growth, from 7.3% last year. In 2019, the contribution of domestic demand climbs slightly to 4.3%, and in 2020 it falls to 4.1%.
The negative contribution of exports to the growth of GDP will rise to less 1.3% this year, falling to less 0.6% in 2019 and less 0.5% in 2020.
In terms of inflation, the Commission was revised up to 4.3% in the forecasts for 2018, compared to 4.2% as anticipated in spring, with the consumer price index falling to 3.5% in 2019 and 3, 3% in 2020, as a result of domestic demand weaker.
"A great risk to this prospect is that pay growth can continue to address productivity growth, which would lead to further deterioration in the economic competitiveness of Romania and weaken the growth of exports. , volatile and high-level food prices of international commodity prices can lead to exacerbation and current lack of account. There is uncertainty about government policies with potential negative effects on the business environment as well as the challenges of meet budget deficit targets that can affect investment decisions and improving the absorption of European funding poses a positive risk to the growth of GDP in 2019 and 2020, "said the European Commission.
It is anticipated that a government deficit will rise to 3.3% of GDP in 2018, from 2.9% of GDP in 2017, with the same trend continuing to reach 3.4% of GDP in 2019 and 4.7%% in 2020. " These prospects are mainly driven by plans for a significant increase in the retirement point included in the government program and to act in the recently adopted pension law, "said & # 39 ; r EC.
As a result of these policies, Romania's structural deficit is forecast to grow from around 3.5% of GDP in 2017 to around 4.5% of GDP in 2020, while the debt ratio to GDP is predicted to increase by 35, 1 % of GDP in 2017 to 38.2% of GDP in 2020.
"The positive balance of the 2018 budget is a positive risk arising from lower budgeted public investment. Possible pay freeze in the public sector and a possible change to the draft law on pensions poses a positive risk for 2019 and beyond, "the EU Commission.
The European Commission's new forecasts are significantly lower than those of the International Monetary Fund, which were down to 4% estimates of the evolution of the Romanian economy in 2018, which is 1.1 percentage points lower than it is estimated in the spring, predicting that on beginning October 2019 Romania is expected to grow by 3.4%, 0.1 percentage points less than in April.
The European Bank for Reconstruction and Development (EBRD) also claims that the Romanian economy is expected to register a 4.2% growth this year, so that the economy of the economy will decrease to 3.6% next year. Compared to previous May's forecasts, the EBRD has revised its estimates for the evolution of the Romanian economy by 0.4 percentage points this year from 4.6% to 4.2% and 0.6% percentage points for next year, from 4.2% to 3.6%.
Instead, the National Prognosis Commission accounts for 5.5% GDP growth in 2018, followed by a 5.7% increase in 2019 and 2020 and 5% in 2021. AGERPRES / (AS – author of Constantin Balaban, editor: Andreea Marinescu, edito
Tags:
economy
, The
economic growth
, The
pib twf
, The
what ragnosis
, The
tiger from Europe

[ad_2]
Source link