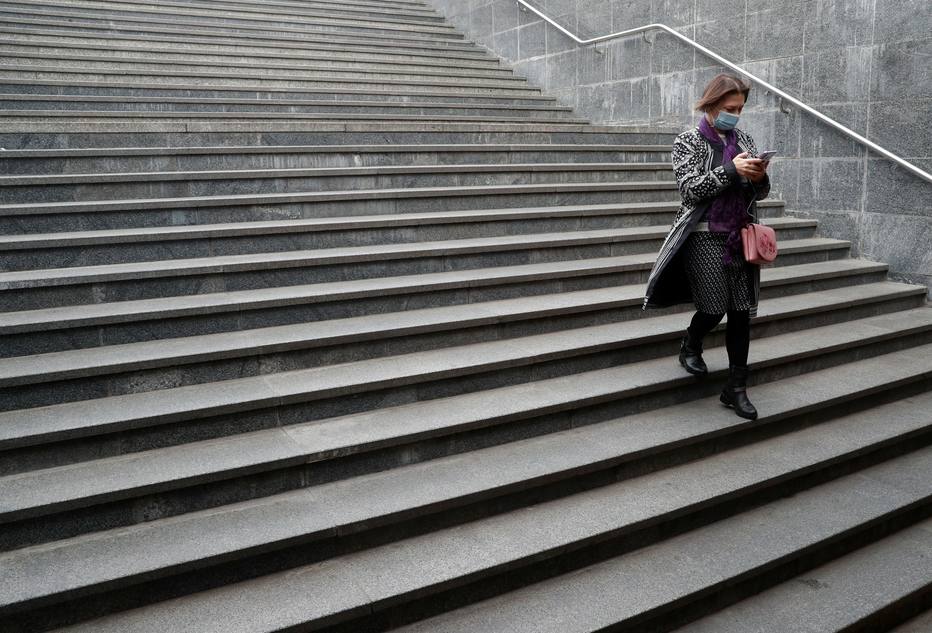 [ad_1]
The other day, I poisoned with a friend who was exhausted throughout 2020. I got better. I don't remember, however, feeling as tired, spiritless as this year. My friend was listening, thinking and telling me that the same thing had happened to him, though he couldn't explain why. "The pandemic", some would be at risk. "It's normal, naturally", others would say.
Maybe everyone is right: it wasn't an easy year. The "lives" model, with social isolation and a pervasive fear at the center of the risk of illness and death, undermined everything. This new work model may have its advantages, but it tends to blur the boundaries between space for rest, leisure and work space. Many people went to work in the bedroom, where they slept. Others, in the living room, are a place to eat, talk, be. This is no small feat. It takes, among other things, more perverse steps that are already designed as having 8 hours of work a day just like many hours worked. Smartphone and its social networks and messaging applications ask us almost incessantly. Unruly living between stimulus and reward depletes biology made for quieter days. Finally: yes, it's naturally annoying. He would also naturally rest. Studies show that much in our body is achieved during sleep: we produce great things while sleeping. Sleep is not a waste of time. On the contrary, it is basic, natural. Denature rest, meditation, calming, leisure, leisure, sleep: none of this is natural. It's our life, though.
Complete novelty? Data from nearly 10 years ago, collected in Ibope's research, showed that almost all (98% amazing) of our 20 to 29-year-olds feel mentally and physically tired. In the USA, a 2015 survey by the National Security Council showed that 43% of the country's workers are sleeping less than recommended.
Byung-chul Han mapped the trend in the book The Tired Society. It compares current fatigue to an epidemic. In the solid world of the middle of the last century, epidemics were indeed viral. Han did not anticipate the current pandemic. But that doesn't invalidate his argument that today's diseases are neural.
Research carried out in England and France in the first decade of the 2000s already linked lack of rest and sleep to the development of disease, poor habits (such as smoking) and the development of an impaired fetus. What is the reason for all this for Han? The excesses of something we, in philosophy, call positivity. If before, as Foucault described, we were living in a disciplined society and our bodies obeyed signs to enter factories and schools, bosses and hard-nosed, today we live a culture of the positive. Want to see movies and series? There will be so much flow of apps available that you spend an hour on a scroll bar and you won't be able to choose. Then … impulses come from social networks: "friends" posted new things, liked and commented on their posts. Let's interact with them! Now and ever! Another hour and a half has disappeared. When you were lowering the phone, video caught your eye. It was funny and yet another better part. On the third, you realized you needed to get back to work. Meanwhile, 30 minutes have passed. So you're looking at the messaging app: political groups want your opinion, working people with a thousand calls, all in a hurry, for yesterday. Until he was able to answer everyone, including family and friends on endless days and chains, he left for another hour and a half.
Finally, let's produce! In the email box, I take a call, open the computer and get the miracle: two hours of concentration and the job went well. Lunch in a hurry, stand. I swallow something to be exact. I do this by looking at my smartphone in another endless cycle of images, likes and comments. Afternoon is an "eternal return" of that. When I'm lying down, the cellphone is with me, competing with the TV among the older ones. Leaving the pile of books I bought for apps bigger, with more dust. A feeling of emptiness gets in me, mixed with guilt, I'm not sure what. From impulse to impulse, I had lunch in bed, the light off, my cellphone still in my hands: offering new movies, series, readings, food, rehearsals, cars, and so forth. New payments on WhatsApp. Some from a boss who seems to be unaware of the idea of ​​resting even more than I am … I go to sleep after calming down and see a sequence of three episodes in a series who recommended it to me.
The antidote would not be positive, but say no! Unplug the phone, hang up. Not receiving, not seeing, not producing. Rest, meditate, work for life and not the other way around. But who would receive that life today? Taking a kidney or other organ from someone is easier than leaving it without Wi-Fi for a week.
Then we complain about fatigue … Let's be honest! We love it! We sculpt, feed, donate and draw from the sun. The care is so much with our partner, that he is already confused with me. A good week for everyone!


[ad_2]
Source link