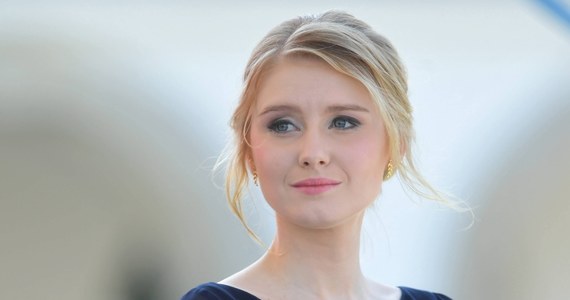 "I cannot accept the results of the Constitutional Tribunal ruling. It seems to me that the deputies legislating in Poland should find a reasonable solution and compromise to the current situation that could bring the dispute that is brought about by the ruling is over "- wrote in a statement President Kinga Duda's daughter announced her entry on Twitter The account's authenticity was confirmed in an interview with RMF FM journalist by representatives of the President's Palace.
"The solution that existed to date offered the possibility of choice. Choice, not coercion. The woman could, but did not have to, exercise this right. In an issue that is as inconceivably difficult as the birth vision of a child who may die minutes or hours after giving birth, the woman should be left to decide to continue or terminate the pregnancy. and make it according to her own conscience, her value system, her own beliefs. Because it is this woman who is facing the consequences of her decision for the rest of her life "- Kinga Duda wrote in the statement.
"Therefore, I cannot accept the results of the Constitutional Tribunal ruling. It seems to me MEPs legislating in Poland should find a reasonable and compromising solution to the current situation as soon as possiblethat could put an end to the dispute caused by the verdict, "said the president's daughter.
"I cannot fully put myself in the position of a woman who, in expecting a child, learns that she has been diagnosed with severe and irreversible damage or a life-threatening incurable disease. I believe that, according to my personal beliefs, I would not decide to end the pregnancy. However, I do not think that other women are supposed to think and act in the same way as I do. Everyone has free will "- he stressed.
Kinga Duda She stressed that she understands the anger of women caused by the Constitutional Tribunal ruling. However, he noted that some of the protesters resorted to extreme measures that cannot be agreed upon – the destruction of churches or the insult of people who do not share their views.
The president's daughter, who was also her father's social adviser, pointed out that she thought her thoughts were her private matter, but as a young woman who could become a mother, decided to share her views as an exception.
Below is a statement by Kinga Duda, published in social media:
Many thousands' protests against tightening abortion law have been going on since Thursday. This is the result of a ruling by the Constitutional Tribunal, which stated that a provision allowing – under the 1993 Act – to allow abortion in the event of a high probability of serious and irreversible fetal defect or incurable life-threatening disease is inconsistent with the constitution.