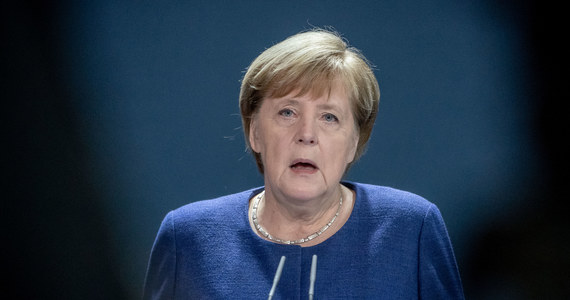 [ad_1]
– We must continue discussions with Hungary and Poland – said Chancellor Angela Merkel on Thursday (November 19) after the highlight of the EU video. – There is consensus on the EU budget, but not on the rule of law mechanism – explained the head of the German government.
Angela Merkel, Chancellor of Germany
/MICHAEL KAPPELER /AFP
– This is a very serious problem that we have to deal with – the Chancellor stressed that when journalists asked for a veto of Poland and Hungary to the EU budget. "We will work hard on it," he said.
The chancellor declined to speculate on how the case would be resolved. He promised that Germany, which currently holds the EU presidency, would explore all possible options.
"At this point, we're still at the beginning of the road," the chancellor said. He assured Germany that it would continue to cooperate with Poland and Hungary to find a solution that would allow a budget agreement.
When asked if she was considering the option of threatening Poland and Hungary from losing voting rights, Merkel said: – To me, in this context, there is no such word as threat. It is our duty to find a solution. The chancellor stressed that she did not know if this solution could be found before Christmas.
The multi-annual budget discussion and the rule of law mechanism was held at Thursday's summit in the form of videoconferencing.
EU leaders have not solved the problem of blocking work on the long-term budget and the reconstruction fund. Poland and Hungary raised doubts about the regulation on linking EU funds to the rule of law.
Read also: EU summit without breakthrough. A government spokesman statement


[ad_2]
Source link