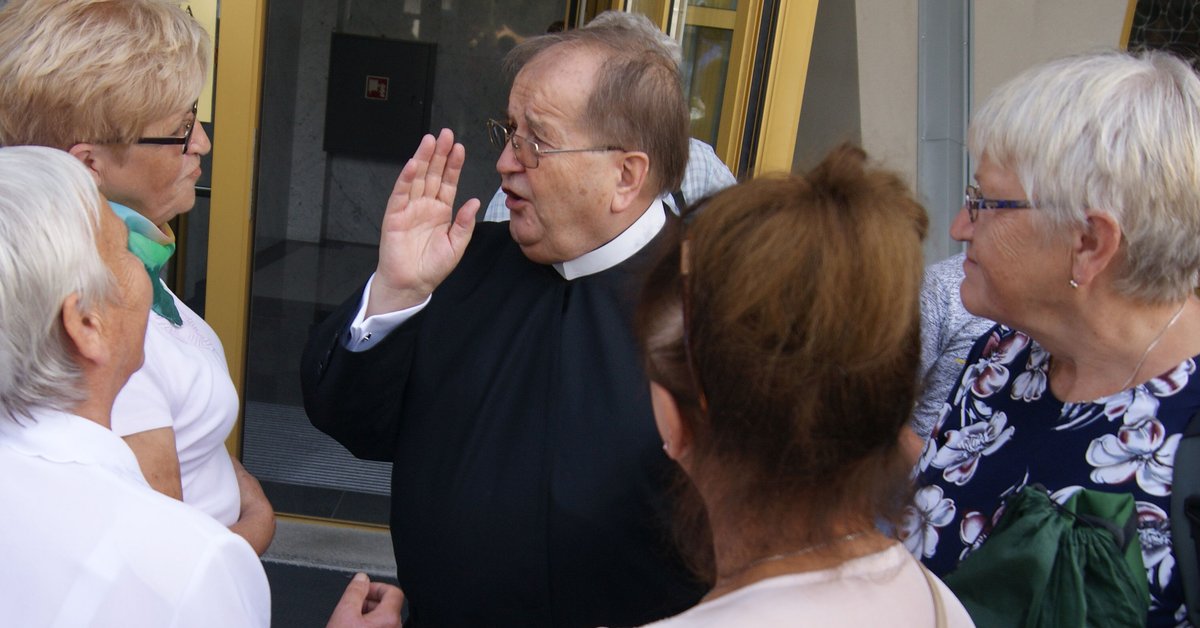 Information on the mass series can be found on Radio Maryja's website. The first was yesterday. The next ones are to be held daily until November 6 at Toruń sanctuary. It is a memorial temple in the western part of Toruń, built a few years ago in an area inhabited by Redemptorists. Some people call it the "Rydzyk church".
The monk himself warmly encourages us to pray. He does it in a surprising way. In a short speech to the audience about the above mass, he twice mentioned Satanism, which – as can be concluded – is admitted by some of the protesters.
– Dear Family Maryja Radio! Father Rydzyk started. – In connection with the recent tragic, tragic events in our homeland, blasphemy, satanic aggression, insulting God, Blessed Mother, destroying temples, satanic breaking of masses, we invite people of goodwill to take acts of pay to God and the Holy Mother for these sins. .
However, it will not end with the masses themselves.
"During the novel, Friday will be a special day, when the organizers urge people to go hungry for bread and water" – reads Radio Maryja's announcement.
In the first days of the protests, churches were indeed disrupted and slogans banned or painted. These were occasional cases, with no relation to Satanism.
However, some members of the government used PiS to turn the public against the protesters. Jarosław Kaczyński himself called for the protection of churches and the verbal humiliation of the participants of the demonstrations.
The caricatured character of this defense was illustrated by the case of sportsman Marina Najman, who began without hesitation to Częstochowa to defend the churches and find no one there.
In recent days, church-related incidents have hardly ever happened. There are others, for example, near Toruń, where the parish priest came out with a gun to the protesters.
We wrote about the fact that Father Rydzyk, and not Kaja Godek, could become the face of the recent Constitutional Tribunal ruling at this link.
Despite an excellent relationship with members of the PiS government, the Redemptorist did not hesitate to publicly reprimand them for the fact that abortions can still take place in Poland. They reprimanded them, made indiscriminate comments, and two months ago in Toruń sanctuary there was a mass even when the faithful apologized for the sin of abortion and asked for "a law to be established in Poland that would protect all new life".
Tightening abortion law in Poland was one of Father Tadeusz Rydzyk's biggest dreams. These dreams came true a few days ago.

Do you have an interesting topic? Write a letter to us!
Do you want us to describe your story or deal with a problem? Do you have an interesting topic? Write to us! Letters from readers have inspired us many times, and on their basis many texts have been written. We publish many letters in their entirety. You will find them all here.
Source link