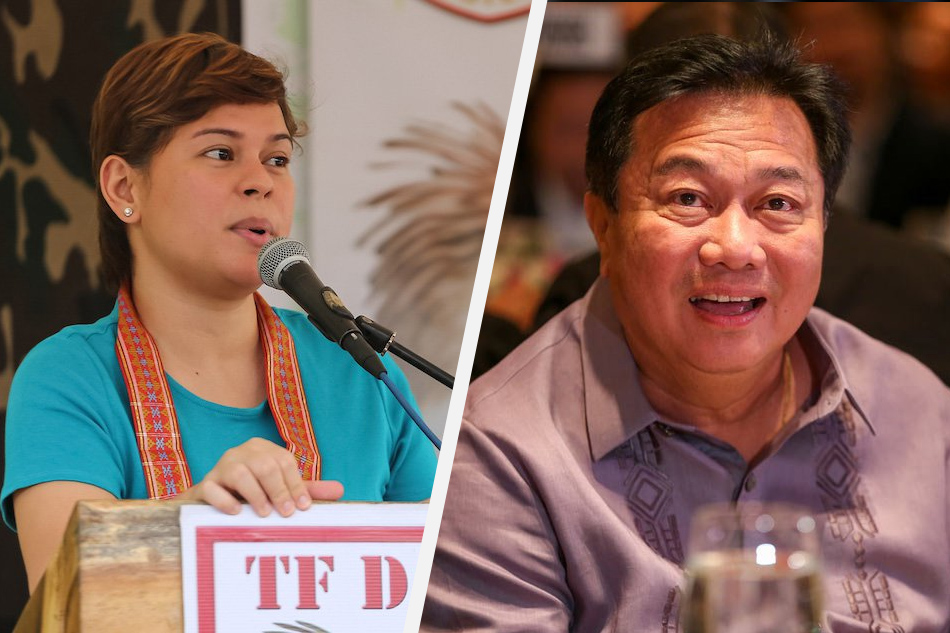 [ad_1]
MANILA – Mayor Davao City Sara Duterte-Carping said Tuesday that he will not reconcile with Davao del Norte Rep Pantaleon Alvarez, who described it as "very dangerous" and "Machiavellian."
Duterte-Carpio said, in a statement, that Alvarez's offer of reconciliation was "deceived" and "completely defective of sincerity."
"Unknown to him, he was recorded on video when he was under threat, after he won in the recent elections in Davao del Norte, 'Ipapahiya ko si Sara'," he said.
"Alvarez was still a very dangerous person, Machiavellian, and he doesn't deserve peace."
Alvarez made the motion in his speech last week after he won a second season and thanked President Rodrigo Duterte and his daughter for securing peaceful elections in their region.
ABS-CBN News sought to reach out to Alvarez for his response to the allegation but has not yet commented on the issue.
Last year President Rodrigo Duterte said his daughter had a hand to throw Alvarez as a speaker.
Alvarez was replaced by Pampanga Rep Gloria Macapagal-Arroyo after Duterte's third address of the Nation's Direction.
Alvarez has said he is interested in the speaker again.
In February 2018, Duterte-Carpio slammed Alvarez and called an "insecure fat sleace" for claiming it was part of his opposition when he formed a separate regional political party.
Alvarez, a representative of Davao del Norte and party champion of the President PDP-Laban, denied claims of the mayor of Davao, saying that someone could have misled him. – with a report by RG Cruz, ABS-CBN News
[ad_2]
Source link