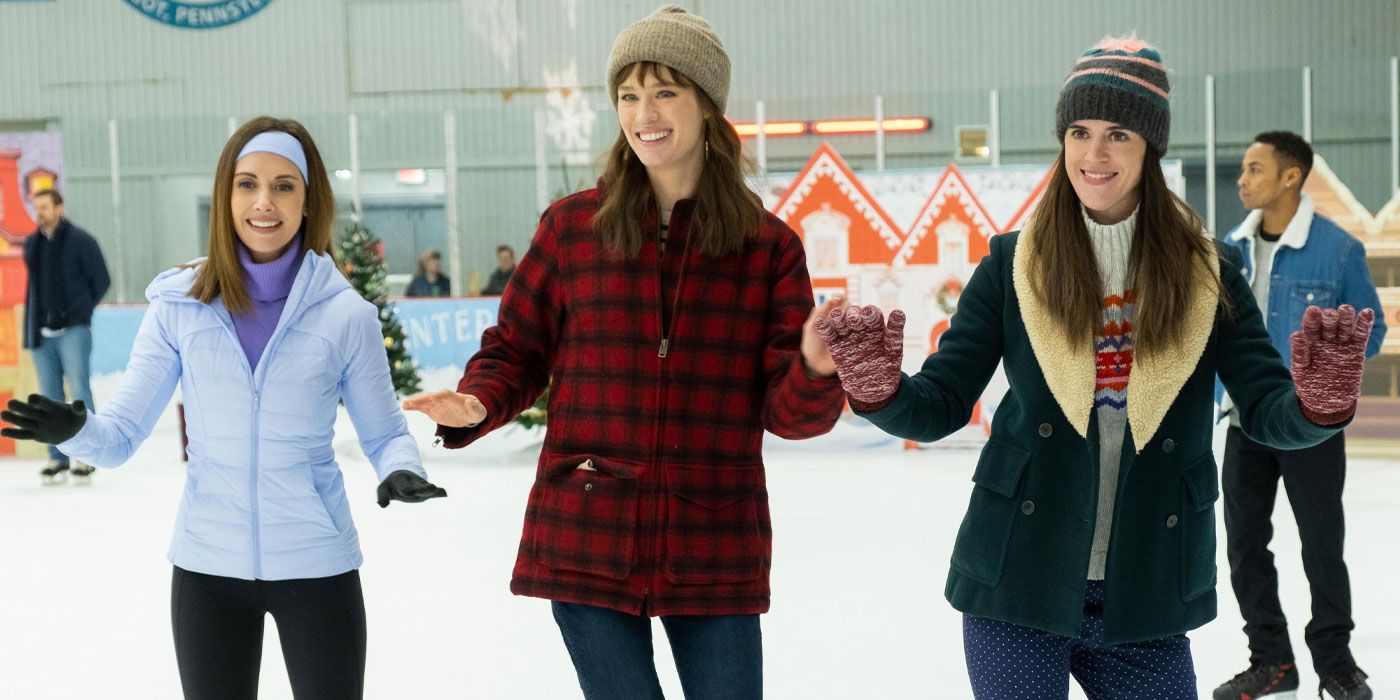 [ad_1]
'Happy Season' is now available to watch on Hulu!
If you have seen our interview with Kristen Stewart a Mackenzie Davis, and the same as Alison Brie a Mary Steenburgen, you are already well aware that I adore Hulu's Happy Season. But, we're yet to cover one of my favorite components of the film, Mary HollandJane's character Jane.
Starring Stewart and Davis as Abby and Harper. While Harper is not out on her family, she decides to ask Abby to come home with her for the holidays to meet her parents and sisters. The thing is, they have to keep their relationship a secret. While Harper and his big sister Sloane (Brie) are constantly battling to be # 1 in the eyes of their parents – sticking with mum and dad (Steenburgen and Victor Garber) high expectations of them in the process – their younger sister Jane includes mighty loves the things she loves no matter what anyone thinks. Jane's warm-hearted enthusiasm is contagious, and Holland is an absolute joy to watch in the role.
Written the Happy Season screen shot alongside the director Clea DuVall, Holland proceeded to produce with a solid understanding of what makes Jane stand out from the rest of the ensemble, but there was still more to discover about the character once she was surrounded by one of her favorite things in the world, her family. Here's how Holland put it:
"Jane came to life in a fun way. In writing Jane, we knew we wanted her to be this joyful character and this individual who really has such a deep level of self-acceptance. But being on set made me, like Jane, so excited that everyone was in the room and being around everyone, and that led to this kind of physically bouncing energy that was cool to find on the set in that dynamic . "
If you would like to hear more from Holland about her first feature screenwriting experience and from DuVall about the directors who have most influenced her craft behind the lens, make sure you catch the full conversation at the top of the screen this article!
Clea DuVall and Mary Holland
DuVall highlights the acting projects that have influenced her craft as a director.

Happy Season marks Mary Holland's first feature script. What surprised you most about the feature screenwriting process?

Even after working on the screenplay, Holland still finds out more about Jane on the set.

DuVall on adapting to working with child actors.
'The Underground Railroad': Barry Jenkins Releases Another Gorgeous Teaser for His Amazon Series
Ah, another score by Nicholas Brittell here to ruin me emotionally.
About the Author


[ad_2]
Source link