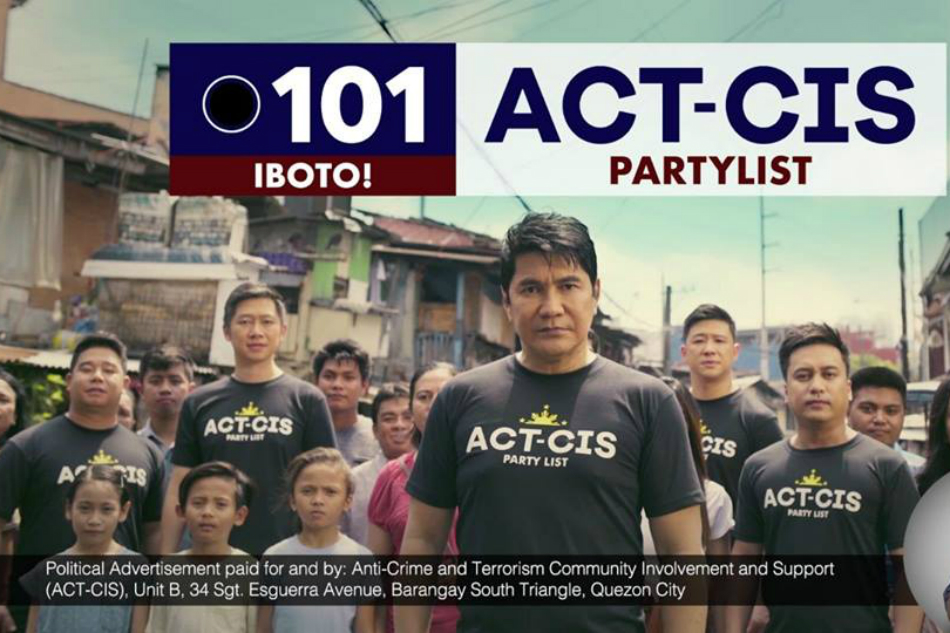 MANILA – At least two party list groups along with President Rodrigo Duterte are going to have seats in the House of Representatives, based on partial and unofficial results of the elections.
With 97.42 per cent of the votes in, ACT-CIS or Anti-Crime and Terrorism Community Engagement and Support had already secured 2,595,951 votes. This was 9.46 per cent of all votes cast.
The second party list nominee, Jocelyn Tulfo, is Duterte's special ambassador to China Ramon Tulfo.
Marino's party list group, supported by Dava City Mayor Sara Duterte, is also ready to make a first appearance in the House of Representatives after winning 667,302 votes or 2.58 per cent of the votes counted to date.
Prison Lisandro Gonzalez is Marino's first nominee, whose family owns Ulticon Builders Inc.. He also said his second nominee, Jose Antonio Lopez, worked for Udenna Corp, which is owned by Tycoon, which is based on Davao, which maintains close links with the President.
A party list group that will secure at least 2 percent of the total votes in the party list race will have at least one slot in the lower chamber during the first round of seats allocation. A party list group can have up to 3 seats.
Party list representatives include 20 per cent of the total number of House of Representatives, or 59 seats in the 2019 elections.
Meanwhile, other Duterte list-party groups that drag in the race include Duterte Youth with 343,396 votes (1.25 percent), Alliance Organizations, Networks and Associations of the Philippines Inc (ALONA) with 315,049 (1.15 percent), Dumper PTDA with 216,063 votes (0.79 percent), and AA-Kasosyo with 117,702 votes (0.43 percent).
Duterte Youth is supported by the chairman of the National Youth Commission Ronald Cardema. The group's first nominee is Cardema's wife Ducielle Suarez, while her fifth nominee is another, Elizabeth Cardema.
The first ALONA nominee in the 2019 race is Eleanor Florido. Her representative at the present Congress is Anna Marie Villaraza-Suarez, Quezon Gov. David Suarez. President Duterte appeared in television certification to the group.
Dumper PTDA or the Unified Driver for Mass and Equal Rights – Philippines Taxi Drivers Association, is led by Claudine Diana Bautista, daughter of Davao Occidental Gov. Claude Bautista, a founder of Hugpong ng Pagbabago, the party based on the Davao Region. by Davao City Mayor Sara Duterte-Carpio.
Meanwhile, AA-Kasosyo is supported by former assistant secretary of communications Mocha Uson Palace.
Source link