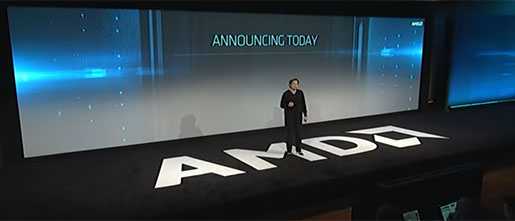 AMD held its Annual Stock Holders Meeting yesterday and the slides of the presentation, dated 15th May 2019 has not yet been published on the official investor overview pages. Just at the time of writing the report I can find a presentation 'May 2019'. However, the presentation yesterday included some important confirmation availability dates for new block statements by AMD, as you can see in the slide through VideoCardz, which is reproduced below.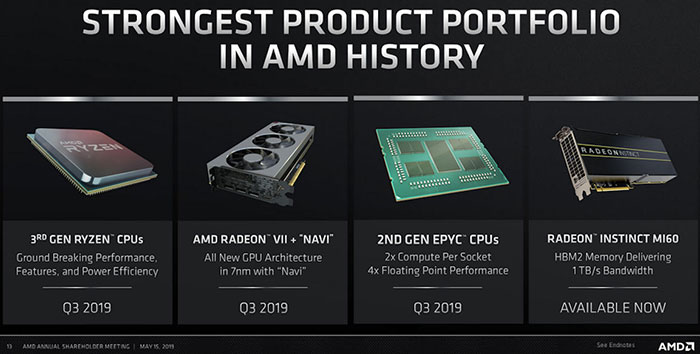 Above, you can see an official slide promising that AMD will offer the strongest product portfolio in its history by Q3 this year. We've heard similar confirmation of the last few weeks, but it's good to have it all on one slide – 3rd gene Ryzen CPUs, 2nd gen CPU CPU, and Navi GPU are all available in Ch3 this year . Availability for the appropriate components could be as early as the beginning of July, or delay to the end of September, time will say.
Current running order expectations are:
AMD will launch Ryzen 3000 series CPUs in Computex 2019
AMD will launch products based on Navi GPU in E3 2019
But the AMD 2f Epyc CPU launch event has not been confirmed nor poke (Hot Chips 31 in mid August?) t
VideoCardz shares an extract from the presentation to investors, as follows: t "In gambling, we managed to return to the high market with the launch of our GPU Radeon VII in February 2019 and we are on course to deliver our next generation GPUs for the mainstream market later this year."
Moreover, the site is inputting something from the above slide. As Radeon VII and Navi's GPUs are listed with each other for Q3, it's very likely that Navi won't compete in the top highest segment – so we'll not look at any graphics cards that are # 39 based on Nazis competing against Nvidia GeForce RTX 2080, the territory of Radeon VII, as you can see from the slide below.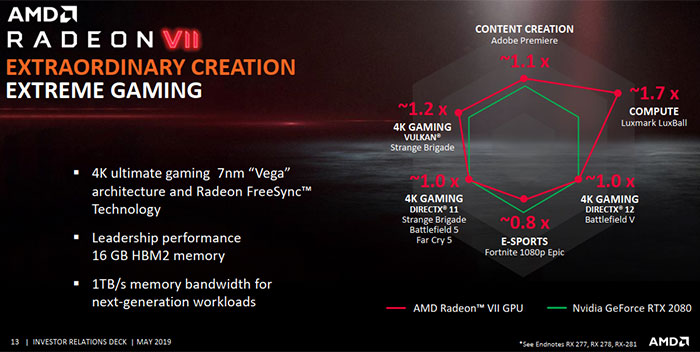 Source link