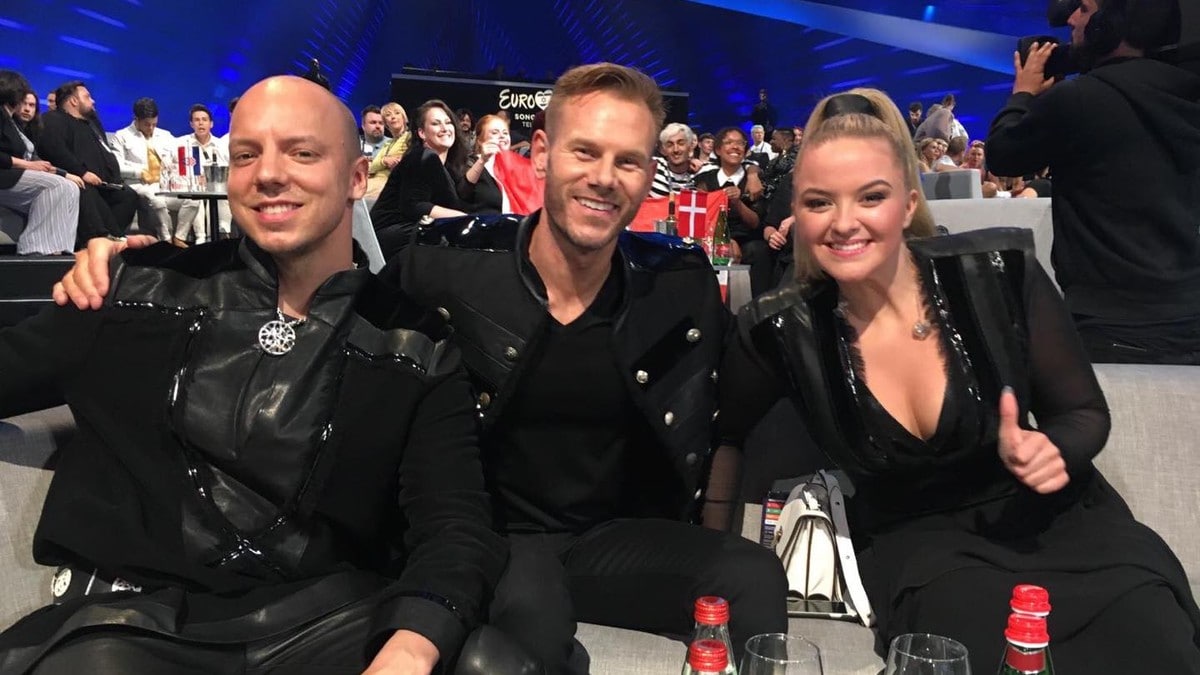 The end is ready for the last semifinals before the big Eurovision night this year takes place on Saturday. A total of 18 countries tonight will be a knife for the remaining 10 places for the final.
Keiino represents Norway in the competition, and now it will be decided whether the yoik falls into good enough soil with the rest of Europe.
1. Srbuk – Walking Out
armenia
With smoke-free floors, Srbuk stands alone when he performs a dramatic "Walking Out". A reminder of the "listen to me" viben let's wish it great with a lot of breathing, without it going out (out) any way, even with the obvious modulation given in a sea of ​​breeze.
2. Sarah McTernan – 22
Ireland
In the plethora of troubled ballads and generic pop songs, McTernan comes with a fresh breath that eventually turns our fierce to semifinals the night. The retro images fit well with the sweet sugar, but we need more power to remember this as something memorable. Srbuk might give a pyro.
3. Anna Odobescu – Wait
molded
Speaking of troubled ballads … Cliché with "hold on" / "strong", along with several tone shifts and modern overheads is not enough to create any sort of climax to save Odobescu from this sandbox . Thanks u, next!
4. Luca Hänni – She Got Me
Switzerland
Okay, okay, despacito despacito depressions are sent far with Loryory and Luca Hännis dirty dancing terms. The dance is obviously happening, because there are not many phrases Hännis manages to complete before the breathlessness it takes after a while. A fun song? Okay. Original? No, but more difficult, it doesn't have to be. I buy it!
5. Carousel – That night
Latvia
This probably doesn't belong entirely at home in Eurovision countries, but remember, everything can be done. The Latvian First Aid Package does not show progression in that "Night". To some extent, this hit me musically, but it coincides with the chorus that is repeated, and it's repeated, and it's to repeat. It's cozy and comfortable, but no obvious Eurovision winner.
6. Ester Peony – Sunday
romania
The best contribution from Romania for a while, this time with country items and a remarkable R&B. The Gothic Ester Peony is patching a lot with the use of a voice and with something that sounds like an occasional choice of over from the start to the end, so this goes too far. -en me.
7. Leonora – Love is forever
Denmark
Here Leonora tests his French and German skins. A charming and eloquent song, if – yes, you guessed – love, but he doesn't have the big moment. Often we hit the top tones, but we fight hard to get there and it sounds.
8. John Lundvik – Too Late For Love
Sweden
Who can avoid being deceived on the powerful gospel huts? Love goes as normal again in the theme in this competition, and John Lundvik has so much charisma and soul in what he does in front of the sacred LED screen that one should not ignore that Sweden gets high pallet place this year.
Source link