[ad_1]
"I'll give ten you have to eat that."
That was the dare facing a 17-year-old Liam McGuigan on a school foot trip on the Queensland Sunshine Coast. His response: "He will not kill me."
Liam raised a slug, put it in her mouth and swallowed up. He now recognizes how lucky he is telling his story, especially this week, after the death of the Sydney man from doing the same thing.
In the days Liam followed her, the Year 12 student began to feel frightened. His muscles stopped.
"I went to hospital and thought this was my appendix, so they took that out," he told News.com from Brisbane.
Doctors were wrong. Within hours he was at the back of an ambulance, barely drawn, covered in ice to lower his temperature growth.
Liam's body closed because the slug and swallow carried parasitic worms. When she died, the wormod found a new home in her spinal cord and "basically eats her way up to my brain".
The hour-27-year-old fell into a gum. Doctors at the Royal Brisbane Hospital kept her in the coma for four weeks and she bumped her body full of steroids. They told his mother to "plan his funeral" and had a one-in-17 million shot after survival.
Then it burst – shadow itself.
"When I got in, I'd weigh 85kg. When I came out of the coma, I was 38kg. My knees looked like my wrist, just a skin hanging away, "said Liam.
"I had to learn how to eat, talk, walk, everything over again. I knew how to do it, but having my brain to tell my body how to do it was something else."
The alphabet staff wrote on a white board in RBH alongside the "yes" and "no" words. For weeks Liam would communicate like that. If he wanted water, or the TV, or the toilet, he had to spell.
Speech therapy followed for four months that Year 12 went out of the window. Ultimately, he would repeat, be certified, and "99 per cent" recover from his previous life.
This week, he was reminded again of how fortunate it is.
Sam Ballard, 29, died on Friday, surrounded by a family in northern Sydney, eight years after he ate a slug as dare.
Mr Ballard contracted the same disease – eosinophilic meningo-encephalitis – and spent 420 days in coma. When he woke up, he received a brain acquisition injury which meant it needed 24/7 care and could not feed himself.
"We're sitting over here with some red wine appreciation evening, trying to act as it grows up and a slug cracked across here," said Sam Jimmy's friend Galvin.
"The conversation came up, you know." Should I eat it? "And off Sam went. Bang. That's how it happened."
When the news broke out that Sam had died, Liam's phone telephoned with messages from friends grateful that he did not suffer the same fate.
"All my friends and family saw my Sam's article and tagged in it," said Liam. "I'm thinking about it through the time. That could have been for me."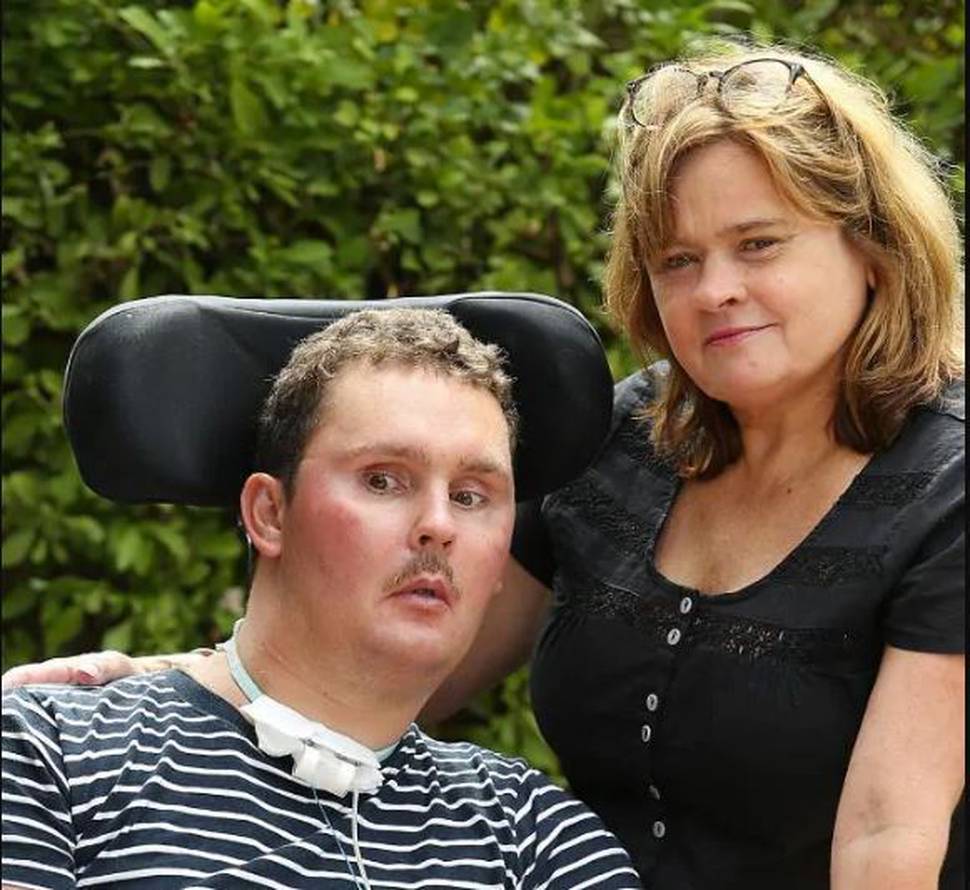 Liam is a happy, healthy home paper today. He has recently married. His message is simple: "Hugs not slugs."
"It was stupid but I did not think it was dangerous," he said. "Being 17, you're doing stupid things. I'm lucky."
Sam and Liam were eating a sediment carrying mouse lungs. The worm is usually found in bullying but molluscs that eat faeces may also be infected.
The Assembly Government's Department of Health factsheet reveals that symptoms vary from patient to patients. Some people develop any symptoms, others may have mild, permanent symptoms.
"The lung mouse rarely causes a pest in the brain. People with this condition may have headache, severe throat, skin pain, fever, nausea and vomiting. . "
The department advises simple measures to avoid the disease including never eating snails or slugs, overseeing babies around the garden, washing vegetables and lettuce and washing hands after gardening.
[ad_2]
Source link