[ad_1]
Leeds United midfielder Kalvin Phillips admits that he is looking forward to playing Whites in the Championship as this is the first time he has ever played to play at the end of the season.
The giants in Yorkshire have been hoping to finish in the play areas in recent years, but almost this season had been promoted automatically.

As such, dropping into the playoffs has let many whites loose, but Phillips is approaching the end of season games with a sense of excitement.
Leeds will play two legs of the playoff semi-final and if they can appear as winners, they will go to Wembley looking for a promotion to the Premier League in style.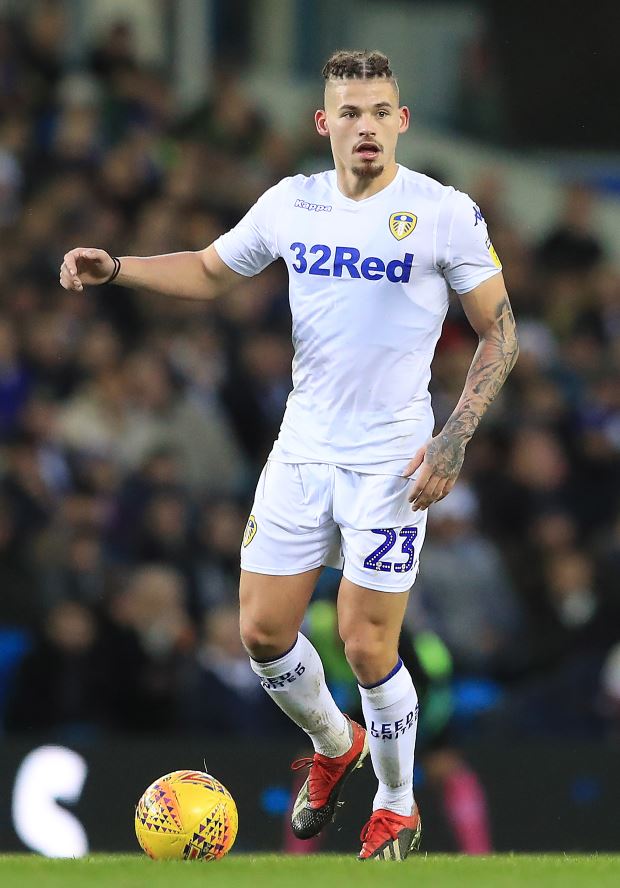 Phillips admits that this will be the first time he has had anything to play for at the end of the season, and he believes that a recent 1- Leeds photo against Aston Villa shows they can mix it with a # 39 best.

"There are very good teams in the mix but with the performance we had against Aston Villa, we show that we can deal with teams like them " t, Phillips told the Yorkshire Evening Post.
"I'm really excited because this is the first time I've ever had something to play at the end of the season. T

"And I'm very confident" t, he added.
Phillips was restored to the eleventh against Aston Villa, having been released to the bench at Leeds in Brentford on Easter Monday.
window.fbAsyncInit = function() {
FB.init({
appId : '219485634879489', // App ID
status : true, // check login status
cookie : true, // enable cookies to allow the server to access the session
xfbml : true, // parse XFBML
oauth : true // enable OAuth 2.0
});
};
// Load the SDK Asynchronously
(function(d){
var js, id = 'facebook-jssdk', ref = d.getElementsByTagName('script')[0];
if (d.getElementById(id)) {return;}
js = d.createElement('script'); js.id = id; js.async = true;
js.src = "http://connect.facebook.net/en_US/all.js";
ref.parentNode.insertBefore(js, ref);
}(document));
function logoutFB(){
FB.logout(function(response) {
FB.Auth.setAuthResponse(null, 'unknown');
});
};
function loggedinFB(){
FB.getLoginStatus(function(response) {
if (response.status=='connected') {
FB.api('/me', function(response) {
var user_dob = "";
var user_email = "";
var user_country = "";
var birthday_date = "";
if (response.birthday)
user_dob = response.birthday;
if (response.locale)
user_country = response.locale;
if (response.email)
user_email = response.email;
var dataString = "userAct=ADDFBUSER&first_name=" + response.first_name + "&last_name=" + response.last_name + "&user_country=" + user_country + "&user_email=" + user_email + "&user_dob=" + user_dob + "&fb_id=" + response.id;
$.ajax({ type : "GET",
url : TEMPLATEPATH + "/includes/user/user.inc.php",
data : dataString,
cache : false,
success : function(data) {
if (data == "OK") {
window.location.reload();
}
}
});
});
}
});
};
[ad_2]
Source link