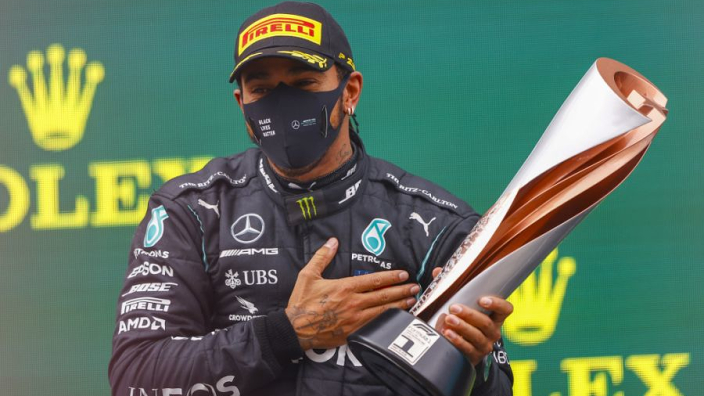 Lewis Hamilton emerged as the winner of the Turkish Grand Prix and thus secured his seventh world title. After this great performance, there were instant noises in England to award a royal to Hamilton, and now it seems this is happening.
With his seventh world title, Hamilton made history and equalized the legendary Michael Schumacher's record. Although the Mercedes driver, 35, had previously stated that he did not deserve the knight because he 'saved no lives and is not an unsung hero', he told the BBC that the day he would Receiving this honor would be the 'happiest' day of his life 'and now the time has finally come.
Hamilton will be knighted by the Queen of the United Kingdom on the first day of 2021 The sun. According to the British medium, this honor had long been coming for Hamilton, but several things had to be checked first. The driver from Stevenage has been living in sunny Monaco for some time and had to establish whether he was paying all his taxes there and was not avoiding anything. All this would now be in order, according to the Government Honors Committee, and so a green light has been given.